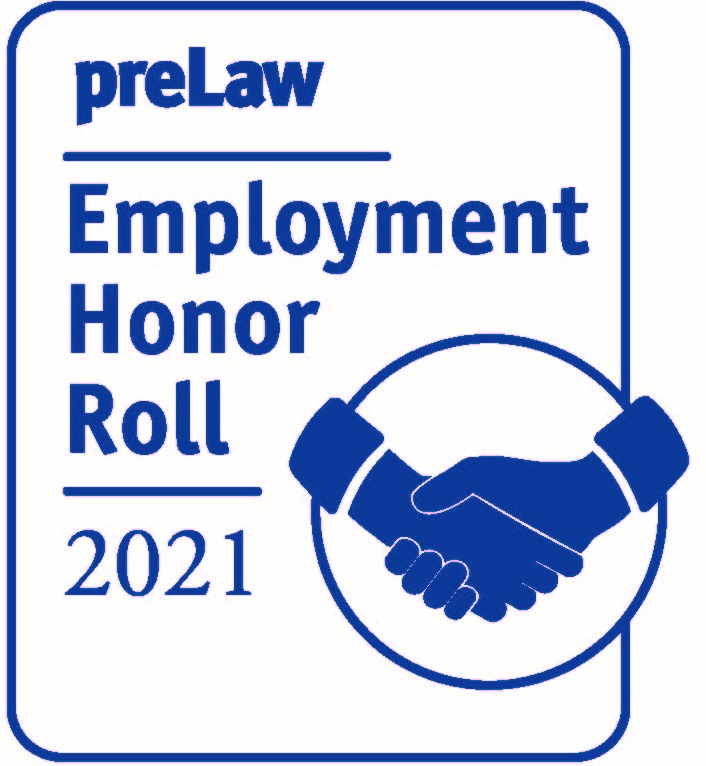 Drake Law School earned a spot on preLaw Magazine's 2021 Employment Honor Roll for outperforming expectations when it comes to placing graduates in legal jobs. The magazine calculated a predicted employment percentage based on traditional school profile numbers including students' average LSAT scores and undergraduate GPAs and compared that number to its actual employment percentage. Drake Law's actual employment placement success was 6.7 percentage points more than the profile predicted.
"Drake Law School's commitment to 'law in action' makes a difference," said Jerry Anderson, dean of Drake Law School. "In addition to an outstanding foundation in legal theory, students gain real-world experience through clinical programs, internships, and clerkships. At graduation, they have the skills and experiences to hit the ground running, making them strong candidates for many different employment opportunities."
In addition, Drake Law's Career Development Office provides one-on-one counseling to help students identify professional goals and maximize experiences to achieve success. "Starting their first semester at Drake and throughout their law school experience, our staff works with students to meet their goals while also emphasizing the skills employers look for," said Kathryn Overberg, director of Career Development at Drake Law School.