SJMC, students, alums finalists for Hashie awards
The Drake School of Journalism and Mass Communication, along with SJMC students and alumni, are among the finalists for the 2020 Des Moines Social Media Club Hashie Awards. The contest celebrates excellence in the local social media environment. The winners will be announced during a virtual ceremony on Thursday, Aug. 20 at 6 p.m. CLICK HERE to register for this free event. The Drake finalists and categories are:
Drake SJMC: Best Business Facebook
Emma Brustkern and Maddie Topliff: Excellence in Social Media (Student)
Niki Smith, JO'08, MCL'15: Best Social Media Contest (2020 Beautiful Bulldog Contest)
Norah Carroll, JO'11: Social Media Professional of the Year (Gold)
SJMC senior to intern for Jimmy Fallon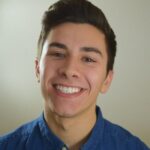 Senior digital media production student Bailey Coronis has snagged a virtual internship with "The Tonight Show Starring Jimmy Fallon." Bailey had won a competitive fellowship with the International Radio and Television Society that allowed him to network with industry professionals during the summer, leading to this internship. The "Tonight Show" position, which begins Sept. 8 and runs through fall semester, could be in Production/Script, Research, Social Media, Music/Talent or Human Interest. Bailey will be one of eight interns, chosen from 4,000 applicants.
Get involved with student publications
Here's an update on what a few student publications have planned this school year:
The Times-Delphic will be issuing print and digital content going into the new school year. Our website got a makeover and we hope to have some exciting stuff that goes up there. We publish a print edition every Wednesday and students can get paid to write for us! We are always looking for new people and if they are interested please contact me at rachel.james@drake.edu. We will also be planning meetings (following health guidelines) to mentor writers this year, as connection in every way is needed. Overall, it's going to be an full year with the election, the developments with COVID, and so much more, we hope to cover it all!
Drake Magazine: All meetings that can be held online, will be. In terms of photoshoots, masks will be required, and safety measures will be maintained.
We will be working on an issue as well as our website this semester. We'll be at the activities fair letting students know about Drake Mag and its opportunities. We'll be looking for writers, photographers, and designers (photographers/designers will have to apply).
Our brainstorming meeting is September 1st from 6-7 pm. It'll be held virtually. The video chat link and info will be on our social media when it gets closer.
We also have editorial staff positions open for two first-year students: Online Assistant Editor and Print Assistant Editor. We hope to hire for these positions before our brainstorming meeting. They can send a resume, cover letter, and at least one work sample to me and the Executive Online Editor, Cheyann.neades@drake.edu and Emily.bondura@drake.edu.
Periphery will be hiring several new editors this fall, so anyone with a passion for art or literature can get involved with us by applying for an editor position (email abby.bethke@drake.edu for details). For those who are not necessarily interested in being an editor but still want to get involved, we will be accepting submissions for Periphery 58 and would love to see their unique creative works. We also plan on holding a writing contest at some point during the semester, but we won't have the details for that until the new editors have been hired.
Alumni news
Abby Delaney, JO'13, has been promoted to assistant vice president, corporate communications, for Bankers Trust. She had been digital marketing manager.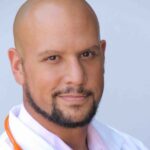 James Simmons, JO'00, (left) a nurse practitioner in California, has started a YouTube site called "Ask the NP": https://www.youtube.com/c/AskTheNP/videos He covers topics ranging from COVID-19 updates to mental health and grief.
Part-time jobs available in University communications
Postings for fall semester positions in University Communications and Marketing have been posted on Handshake. Pay is $10/hour for up to 20 hours per week of work. Scheduling is flexible and most roles can be performed remotely. There are opportunities in graphic design, public relations and photography.
Updates from Information Technology Services (ITS)
Blackboard Learn LMS Update: As we begin to the process to upgrade to the latest version of the Blackboard Learn LMS, the courses landing page has a new look. Learn more about the navigation changes at Getting Started with Ultra Base Navigation in Learn Ultra (How-to).
Not sure what Drake ITS offers? Visit drake.edu/its/students or drake.edu/its/facstaff to learn about all of the tech resources and tools available to you.
Need tech help? Due to campus social distancing requirements, the support center in Carnegie Hall is not open for walk-in assistance. Visit our IT service portal at service.drake.edu/its (or via the ITS Support button in myDrake) or call 515-271-3001 to get answers or report any tech issues. Our new distance support options launched last year allow ITS staff to resolve many problems remotely.
Fall schedule for SJMC dean's office
As our school year begins, the SJMC dean's office staff will be available in person to answer your questions during the first two weeks of classes from 8 a.m. to noon, Monday through Friday. Throughout the year, students are encouraged to schedule virtual appointments via Starfish with dean's office staff and your faculty advisors. After Friday, Sept. 4, the dean's office staff will be available for in-person meetings on Wednesdays only. Virtual appointments are available every day, Monday through Friday.
Have a news item for the Memo?
The SJMC Monday Memo (and other days of the week as needed) is a newsletter to keep members of the wider SJMC community updated on School news, achievements, events and opportunities. If you have an item for the Memo, please send it to Dean Kathleen Richardson (kathleen.richardson@drake.edu) or SJMC webmaster and multimedia professor Chris Snider (christopher.snider@drake.edu). SJMC alums and other professionals can also subscribe to the Monday Memo via email here: http://eepurl.com/bPNbxn
The School of Journalism and Mass Communication strives to create a community of scholars that represents the complexity of the human experience in regards to race, ethnicity, gender, sexual orientation, economic status, political views, gender identification, religion, age and physical abilities. We are committed to creating a welcoming and supportive environment for all our faculty, staff, students and visitors, and celebrating our differences through the lens of the First Amendment value of freedom of expression.