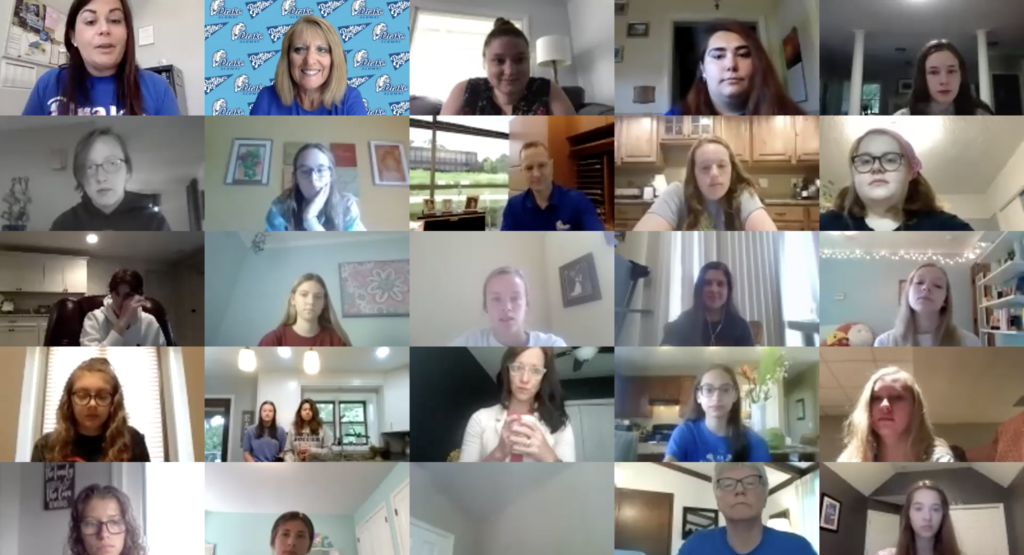 The COVID pandemic did not stop the CPHS from holding its annual BullD.O.G.S. (Drake Opportunities for Gaining Skills) in Healthcare camp. While the camp transitioned to a virtual experience amidst the COVID-19 pandemic, students were able to have fun while exploring career pathways in health care.
The BullD.O.G.S. in Healthcare program introduces high school students to careers in health professions and inspires them to further explore different pathways. Students in 10th, 11th, and 12th grade participate in hands-on laboratory experiences, educational sessions, and interactive discussions with students and faculty in Drake's College of Pharmacy and Health Sciences (CPHS) to understand how to best prepare for a career in healthcare. They learn about careers in athletic training, occupational therapy, pharmacy, and many more during the camp.
As part of the virtual offering, a "camp in a box" kit with needed supplies for each activity was mailed to the 25 registered students ahead of time, along with a list of additional supplies the virtual campers could find around their homes.  Then on June 30, the students logged in to interact with each other and the faculty and staff. Students were given an overview of each program within the CPHS and led through the following activities:
Reflex and range of motion checks led by Alisa Drapeaux, assistant professor of health sciences
The impact of aging simulation led by Denise Kluever, occupational therapy learning space coordinator
Stitch removal and wound dressing led by Nate Newman, master of athletic training program director
Pharmaceutical suspension experiment and preparation of "soda fountain" beverages led by Jamie Pitlick, associate professor of pharmacy practice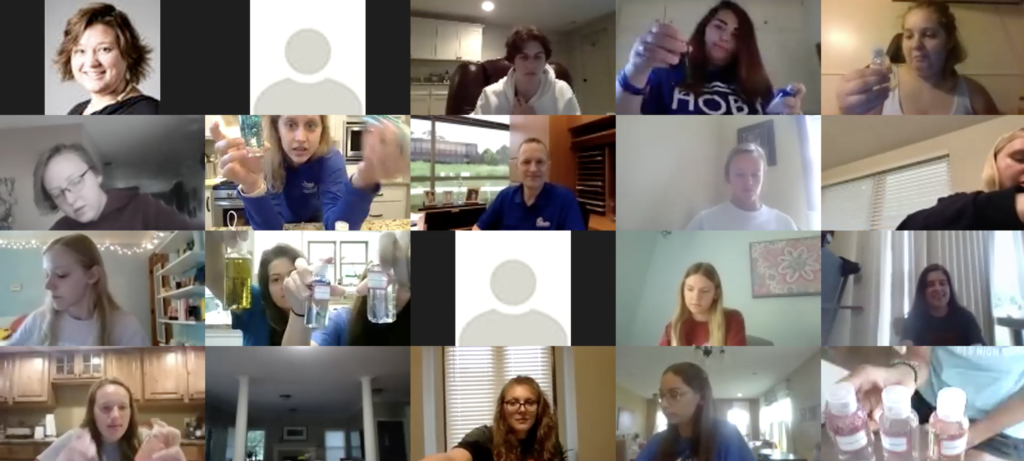 After the final lab activities concluded, the students were provided with an overview of the CPHS admission and financial aid information. The virtual camp ended with an informational session led by occupational therapy doctoral student Branden Christensen.
"Drake's College of Pharmacy and Health Sciences is a leader in health professions education, which is particularly important during these times," stated Michael Nelson, assistant dean for student affairs and enrollment management. "Instead of allowing a global pandemic to hinder our commitment, we were pleased to offer this engaging virtual camp to inspire our next generation of healthcare professionals."