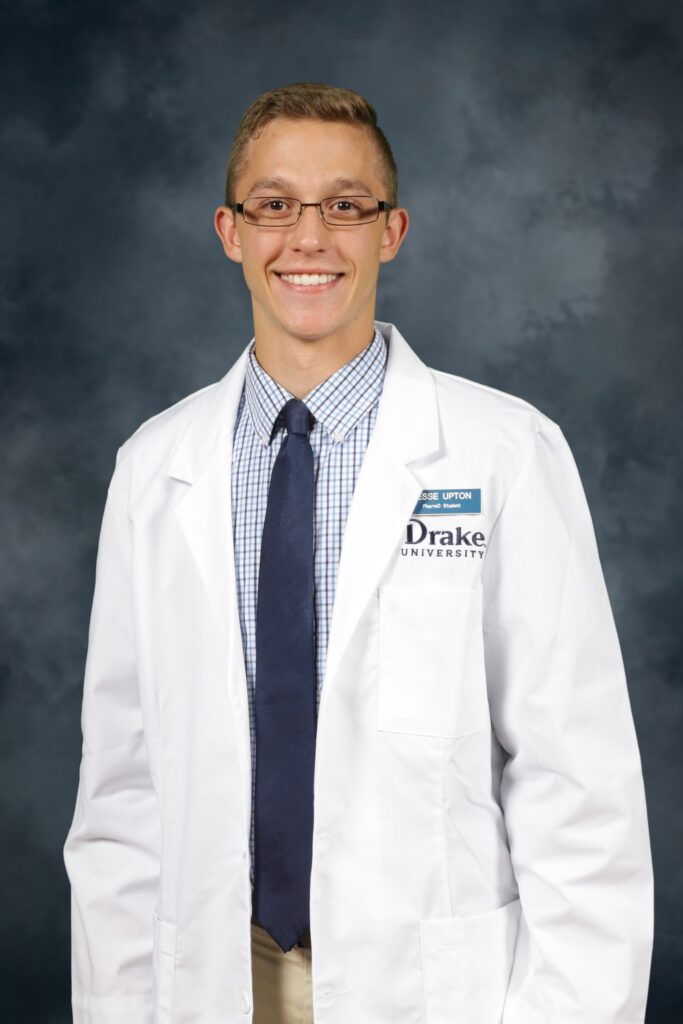 Jesse Upton (P4) was named a 2020 Walmart Scholar by The American Association of Colleges of Pharmacy (AACP). He is advised in the program by Lynn Kassel, associate professor of pharmacy practice in Drake University's College of Pharmacy and Health Sciences (CPHS). AACP and Walmart partner to help colleges and schools of pharmacy ensure there is an adequate number of well-prepared individuals who aspire to join the faculties at institutions across the country. The goal of the competitive scholarship program is to strengthen recipients' skills and commitment to a career in academic pharmacy through their participation at the AACP Annual Meeting.
"The AACP Walmart Scholars program (and the AACP national meeting as a whole) gathers a new generation of future pharmacists with their mentors to share studies, findings, and discuss key topics that can help us better prepare our students through pharmacy curriculum to further progress the future of pharmacy practice," said Upton.
The 2020 AACP Annual Meeting is planned as a virtual event. Along with other Walmart scholars from programs across the country, Upton will attend a virtual orientation session with AACP President, Todd Sorensen, and AACP CEO/EVP, Lucinda Maine; teaching seminars; educational seminars; and social hours.
Upton had a research abstract accepted for the meeting's poster session – The Big 8: Examining Patient Diversity in Cases Utilized in a Therapeutics Course Series. Drake CPHS faculty Lynn Kassel, Jared Butler, and Anisa Hansen collaborated on the project with Upton. The poster presentation session will also function as a virtual experience. Upton was asked to prepare a video explaining the research and the potential impact it could have on pharmacy curriculua throughout the nation.
"I was interested in this program because of the impact that sharing our research could have on future pharmacy students and pharmacy practice, I was particularly interested in sharing this research at the AACP National Meeting because of the gaps that our results showed on the inclusion of these identities. The Big 8 identities can heavily guide individual patient care," said Upton. "By integrating these concepts into our patient cases and holding these themes of identity more consistent throughout various disease states, our students can become better trained on how to approach these barriers to individualized care in their future practice."