Since 2015, the Crew Scholars program has been a catalyst for Drake students of color who want to achieve great things at Drake, support each other's success as students of color, and are passionate about effecting change in the community. Students in the program receive scholarships totaling at least 50 percent of their tuition and—even more important—finding a community that quickly turns into family.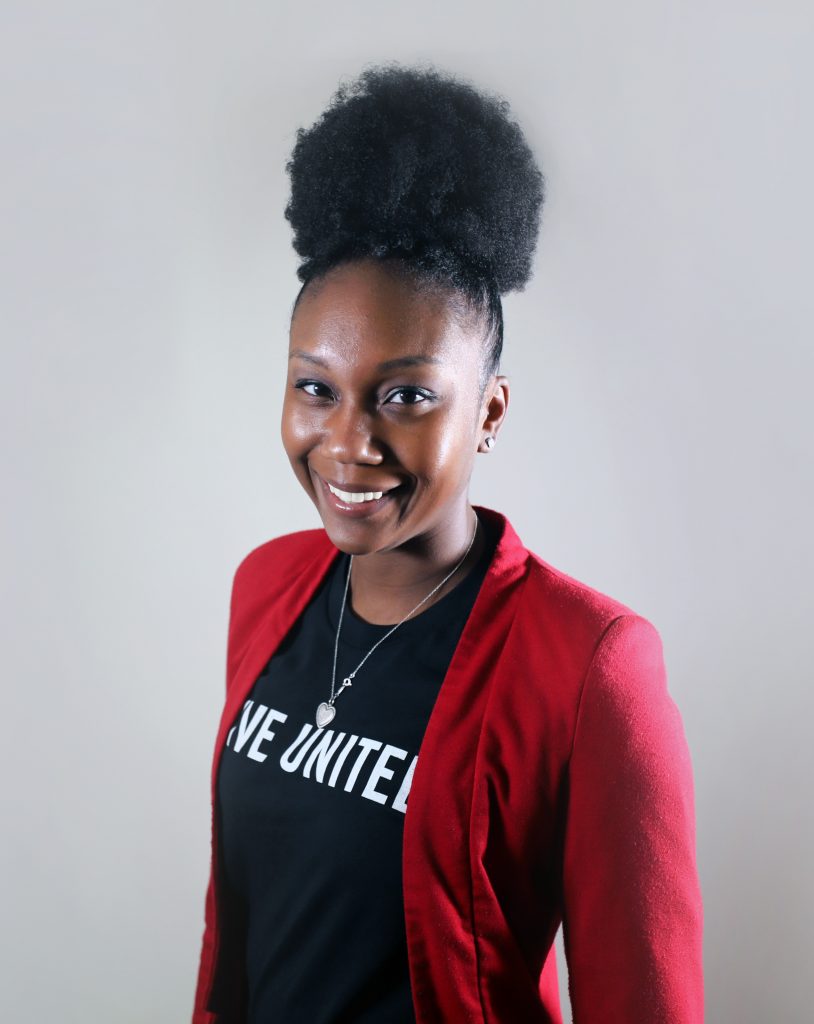 Conversations about Crew began in 2012. Shortly before Alexis Davis, JO'13, GR'17, graduated, members of the Drake community decided to sit down and have an honest discussion about a troubling trend among the student body. Drake was facing a mass exodus of Black students from campus, particularly from Davis' graduating class.
"Within that discussion between faculty, staff, and students, it was realized that there was a lack of Black representation and honestly, any representation of color on many fronts on campus, making many feel unwelcome and not at home," says Davis. During her undergraduate years, Davis herself felt that students of color, particularly Black students, had a disappointingly small handful of faculty members they knew they could count on and few resources with which to piece together a community that felt like home.
Davis returned to Drake in 2015 as a graduate student and soon thereafter started helping the Crew Scholars program where she could, including as an application review team member and as a mentor. Though Crew is relatively new to Drake, it has already had a hand in welcoming new students of color to campus and giving them a space that makes them want to stay.
"Hearing that the graduation and retention rates are in the 90th percentile is amazing," Davis says. "This brings so much joy to not only myself, but to other Black Drake graduates."
Today, the Crew program is well-established thanks to the tireless work and leadership of Davis and others. In their first two years at Drake, Crew Scholars take a class focused on the experience of being a student of color at a predominantly white institution. After the first two years in the program, Crew Scholars continue to forge unbreakable bonds by structuring themselves into family units. Incoming Crew Scholars are paired with Crew "parents", who serve as peer mentors, and they will eventually be assigned "kids" of their own.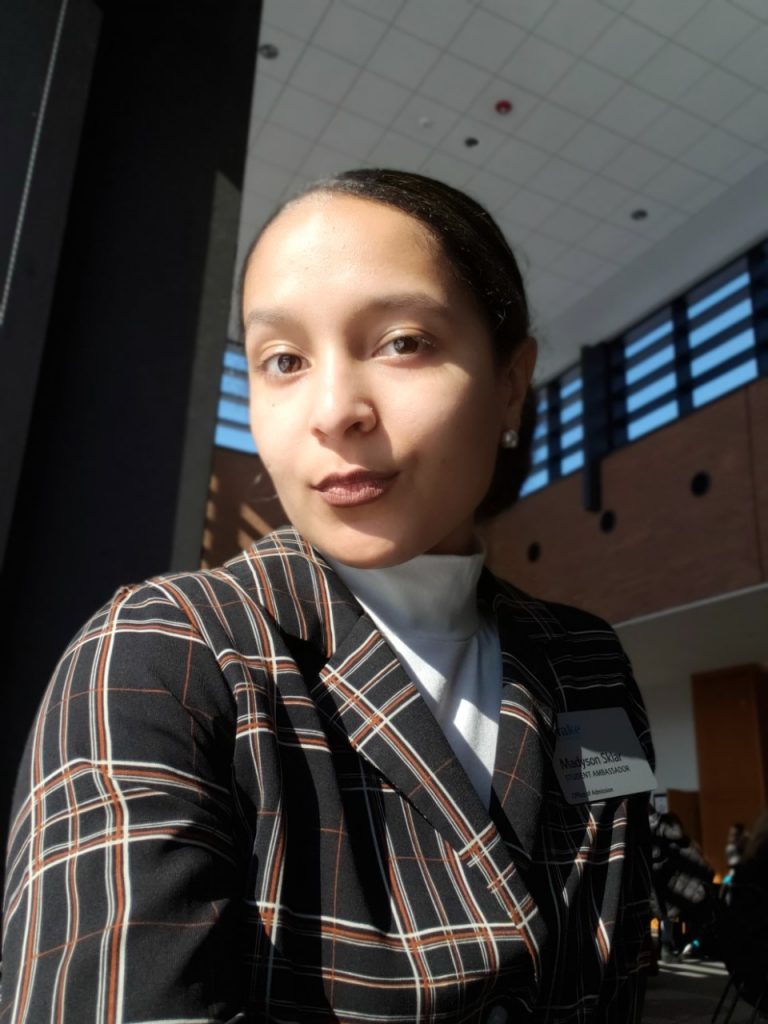 Madyson Sklar, a sophomore majoring in sociology, is finishing the Crew scholar class. For Sklar, the program is what piqued her interest in Drake, and it has been what's kept her here. She has rooted herself deeply within the program, taking on prominent leadership roles and forming relationships that she considers family. As one of three Crew assistants, she serves as a co-facilitator in some of the Crew class meetings, taking an active role in the analysis and creation of content about the lived experiences of students of color.
The program is growing right before Sklar's eyes. In her incoming class, 25 Crew Scholars were brought into the program, but this year, there are 37. This growth has left her with a grand total of five Crew kids under her wing.
Sklar's parents have dedicated their careers to addressing issues of equity and inclusion, so she has become well-versed in this kind of leadership. She says it can be hard and tiring to be a student of color on a predominantly white campus, and she feels because of her prominent role within Crew, sometimes the burden is placed on her to be a voice for people whose experiences she does not share. There is also work yet to be done to target racism in the classroom and elsewhere on campus.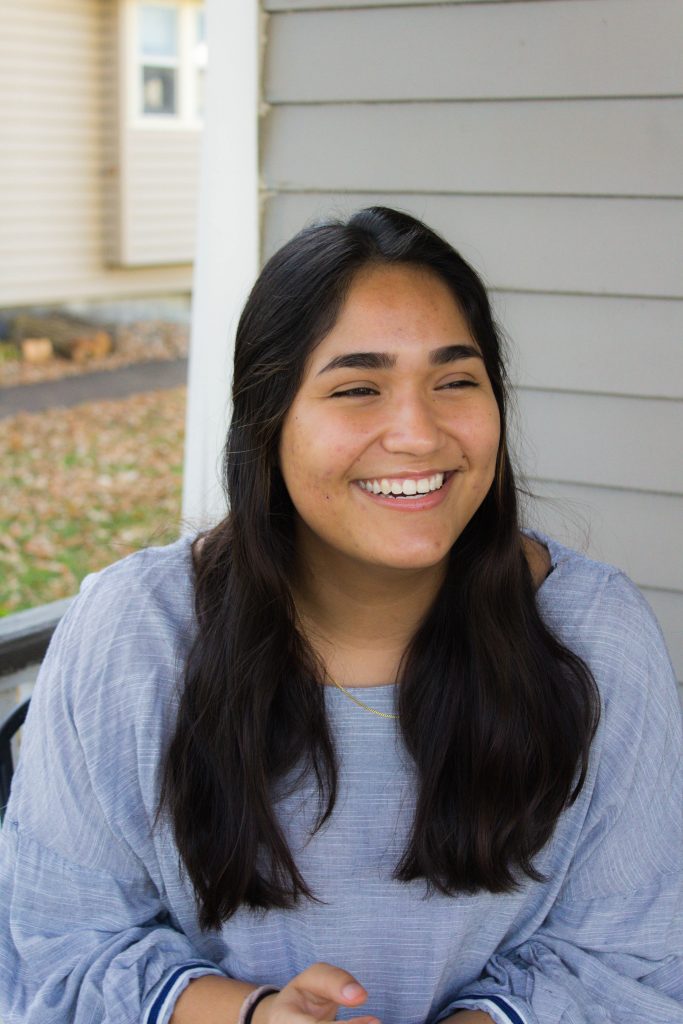 Marisela Aguilar, a junior majoring in psychology and sociology, has completed the two-year course, and she feels more connected than ever to the program. She cherishes all she has learned as an academic and an activist. The Crew Scholars program has provided her with a place where she feels a consistent sense of comfort in using her voice and celebrating both the strength and the vulnerability of her Crew family.
"When I am with my Crew family, I feel like I belong, and I feel safe. My experiences as a woman of color feel valid and valuable; I feel confident to share the lows and my highs of my life with people that support me," says Aguilar.
Supporting and celebrating students of color is not a problem that can be solved with the introduction of programs such as Crew; it requires a constant commitment to listening openly and honestly and uplifting the voices of these students. However, the Crew Scholars program is a testament to the power of familial bonds and representation to ensure that Drake lives up to its promise to transform lives and strengthen communities. So many students of color have found a family on campus through Crew, and the power of this is a step in the right direction.
"Crew has provided me with an environment to help foster and facilitate growth that I did not know I was capable of," says Aguilar. "I know when I look back on my undergraduate experience, I will hold the Crew Scholars program as a formative experience that supported me and pushed me to become a better person."