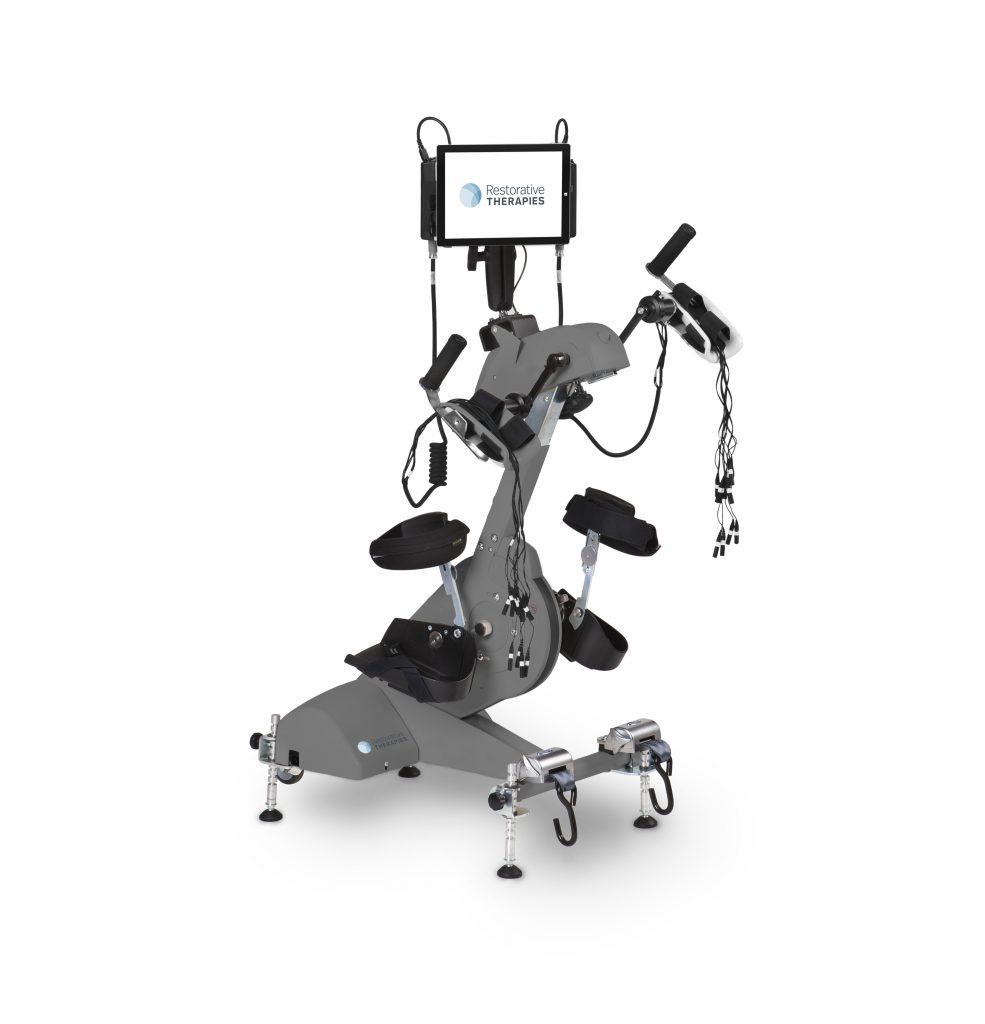 Drake University's occupational therapy doctorate (OTD) program within the College of Pharmacy and Health Sciences took another step in helping people with paralysis improve mobility thanks to a $43,595 grant from the Chris Norton Foundation. The grant will allow the program to acquire a Restorative Therapy RT300 device – an arm, leg, and core cycle powered by FES (functional electrical stimulation). Dr. Nicole Kuhl, assistant professor of occupational therapy, has been trained on the RT300 FES cycle and will lead the efforts to incorporate the use of FES therapy in the OTD program.
"FES therapy is considered best practice for stroke rehabilitation and has been shown to have many benefits for people with spinal cord injuries including improved skin integrity, lung function, bone density, and bowel and bladder function," said Dr. Kuhl. "FES incorporates low-current electrical pulses to stimulate paralyzed or deconditioned muscles."
The RT300 provides individuals with high-impact customizable therapy by providing several levels of integrated functional electrical stimulation (iFES). The stimulation electrodes are attached to specific muscle groups to evoke desired muscle contractions in a pattern that causes a functional cycling motion. The ability to customize the settings is critical for patient safety, comfort, and outcomes.
The purpose for the RT300 device at Drake University is two-fold – to train occupational therapy doctoral students in FES and to benefit community members with disabilities. Students will engage with clients using the device under the supervision of a practitioner. By providing this piece of equipment, students will have the needed training once they graduate to integrate FES into their treatment sessions. This will also increase the ability of community members to have access to the FES cycle.
"Research has shown that practitioners are not comfortable with FES technology if they were not well educated on it and they do not have time to learn to incorporate it into their practice," said Dr. Kuhl. "FES is proven to have positive therapeutic outcomes. We will be able to teach future occupational therapy practitioners how to incorporate the use of FES into their therapy plan of care during their occupational therapy training."
About the Chris Norton Foundation
The Chris Norton Foundation is a nonprofit organization dedicated to helping people with spinal cord and neuromuscular disabilities live their best lives. The foundation brings invaluable tools, therapies, adaptive camps and research to millions of people through grants and other various levels of support. Learn more about the Chris Norton Foundation here.
About the Drake University Occupational Therapy Doctorate Program
The mission of the Drake University Department of Occupational Therapy is to educate and mentor innovative, compassionate practitioners, in a collaborative learning environment through service, leadership, and evidence-based practice, to empower practitioners to advance human health and well-being of individuals, groups and populations, to participate in occupations and everyday life activities. Learn more about Drake University's Department of Occupational Therapy here.