The Drake Legal Clinic gives students the chance to apply skills gained in the classroom to the representation of real clients. Recent examples are Lauren Calef, Austin Jungblut, and Abigail Bluett—third-year Drake Law students who worked as student attorneys on cases through the eight programs available at the Legal Clinic to gain practical experience before graduation.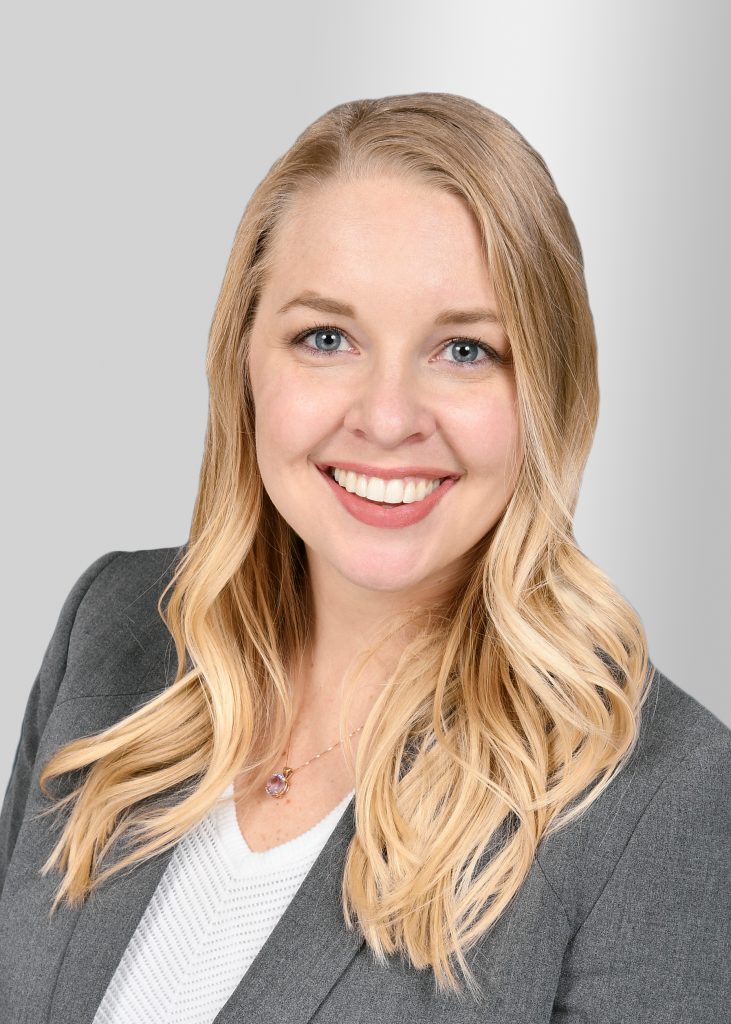 Lauren Calef, 3L, worked in the Criminal Defense Clinic at Drake, where Drake Law students can represent clients who have requested a public defender. Calef personally represented clients charged with serious and aggravated misdemeanors, and assisted the clinic's Director of the Criminal Defense Program, Bob Rigg, on felony cases. Recently, she was assigned to an indecent exposure case and ultimately took the case to trial on behalf of her client.
"My client elected to take the stand at trial, and the witness prep process prior to trial was a valuable experience," Calef said. "The best part was being able to congratulate my client at the end of the trial and know that after months of work, justice was served."
Austin Jungblut, 3L, has also focused exclusively on criminal cases through the Criminal Defense Clinic. Jungblut recently tried a case where his client was facing up to five years of imprisonment, and handled the trial himself, from voir dire to closing statements.
"Although I was nervous, I was also extremely excited about the opportunity. I stopped preparing at 10 P.M. the night before trial, then woke up at 4 A.M. because I was so fired up. I would not trade that experience for anything else in law school," Jungblut said.
Jungblut said the trial was a defining moment for him as a law student.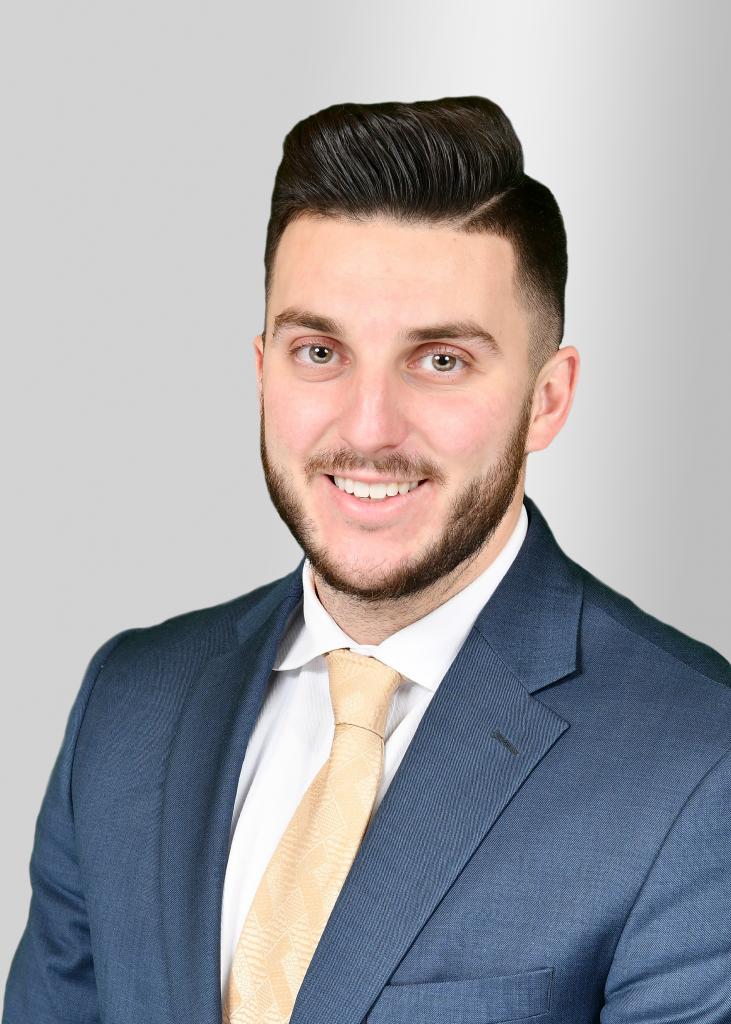 "It was one of the proudest moments of my life knowing my client put their trust in my hands," Jungblut said. "I have wanted to be a trial attorney since I was four years old. I had no idea that at 24 years old, I would actually be standing before a jury."
Abigail Bluett, 3L, participated in the Children's Rights Clinic, which allows Drake Law students to represent abused or neglected children as their guardian-ad litem and attorney in Child In Need of Assistance proceedings. Bluett herself recently tried a case where a minor was facing a motion for a waiver to adult court. Bluett prepared questions for the child's mother, who was called as a witness during the hearing. She also crafted arguments in favor of keeping the child under the Juvenile Court's jurisdiction, which the court ruled in favor of.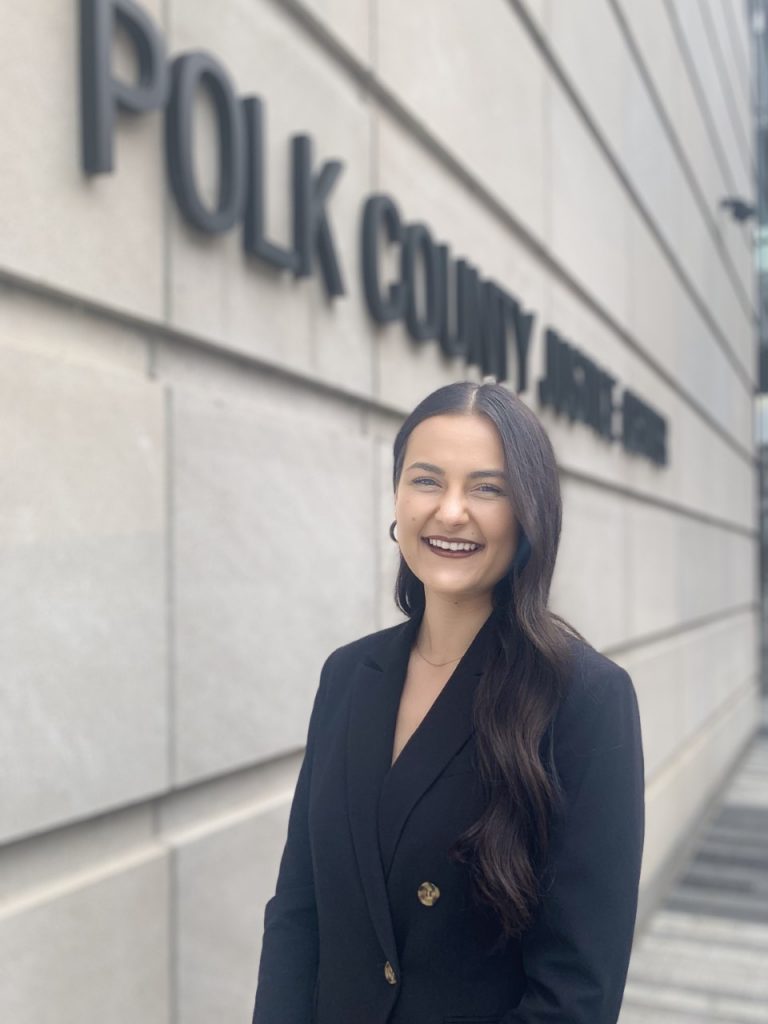 "In that moment, I really felt the importance of advocating for children and the difference it can make," Bluett said.
She also credited Professor Brent Pattison for her success in working on the case.
"As someone hoping to practice in Juvenile Law, it has been a privilege to learn from someone who is both incredibly skilled and supportive of students. I remember calling Professor Pattison as he pretended to be our client's mom while I rehearsed going through the questions with him… In fact, I've grown to appreciate the feedback as much as the hearings themselves because it's given me the opportunity to reflect on how I can provide better assistance to my clients moving forward," Bluett said.
Bluett also recommended the legal clinic to incoming Drake Law students.
"The clinic really provided me with a reminder of why I came to law school," Bluett said. "Instead of textbooks and hypotheticals, I had the opportunity to help real people navigate the complexities of the legal system."
---
About the Drake Legal Clinic
The Drake Legal Clinic is housed in the 40,000-square-foot Neal and Bea Smith Law Center. It is supported by a $4.5 million federally funded endowment that ensures continued service to students and the community. As of spring 2020, the Drake Legal Clinic offers eight clinical programs.