Throughout known human history, women coming of age have come to terms with a reality. Sociologists call it gender stratification, and they measure it by looking at things like who's hired for the best jobs, who runs governments, and who's best protected by the law.
Often accepted as natural order or religious mandate, gender-based disparities can be hard to see. Many women have exercised power and found fulfillment within them.
Others have fought to tear them down.
In America, the struggle has rippled through history in a First Wave (1848–1920) for voting rights, a Second Wave (1960s and 1970s) for social justice, and a Third Wave (1990s to 2010s) for women marginalized by color or gender nonconformity.
While the waves have been criticized as simplistic, the #MeToo movement brought an uprising that looked a lot like a tsunami: from the Women's March in 2017 (and in the years that followed), to the bombshell Harvey Weinstein case, and a rising chorus of women told their stories of workplace assault, and influential men in film, news, and politics lost their jobs.
Within this global story that spans generations, women from Drake University like these five alumnae have been trailblazers in effecting change and pointing the compass to where change still needs to be made.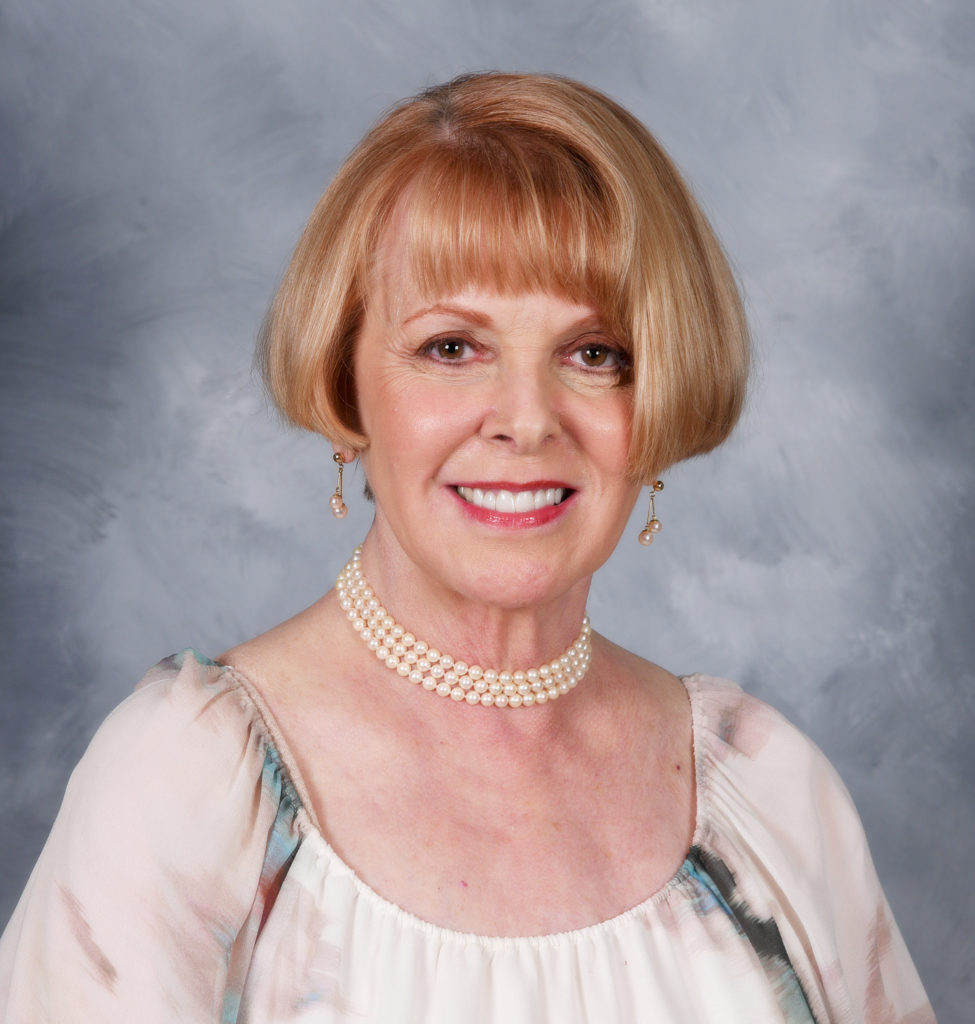 Roxanne Conlin, LA'64, LW'66, BN'79, was going to change the world. "That is what I absolutely knew I could do," she says. "Change it by speaking up for people. And I was determined to get the credentials necessary to do it."
Conlin's resolve started as a teen, when she got into Drake at 16 and Drake Law School three years later, in 1963.
That year, less than 3 percent of U.S. lawyers were female. Many law schools wouldn't admit women, and firms wouldn't hire them. Some 90 percent of the law firms contacting the NYU placement office in 1964 refused to even interview women.
Conlin wasn't aware of all that, nor of how quickly male power brokers could make or break a future. She found out just before her senior year at Drake when the scholarships she'd relied on vanished. Neither her academic performance nor her financial situation had changed. But the man sitting in the dean's office had.
It was her first lesson in "open warfare" against women seeking opportunities routinely granted to men. "'Go home and take care of your baby.' That's what a judge said to me a few years later."
Instead, she founded the Iowa Women's Political Caucus (1973) and became the second woman to serve as a U.S. Attorney (1977–1981), the first to run for Iowa governor (1982), and the first female president of the Association of Trial Lawyers of America (1992–1993).
Still practicing law, she's less focused on her own accomplishments than those of the women she's stood with in court, seeking restitution for rape, domestic violence, and workplace harassment.
"We have won again and again and again," she says. "So why doesn't it stop?"
In upstate New York, Carol Hanisch, JO'64, a prominent activist in the 1960s (and still a prolific feminist writer at meetinggroundonline.org), looked forward to a feminist resurgence despite years of watching the movement wane.
Hanisch left her job as a wire service reporter in Des Moines in 1965 to volunteer in the Mississippi Civil Rights Movement. Connections there led her to New York City and work with the Southern Conference Educational Fund (SCEF) fighting racial discrimination.
She recalls the rising discontent among women in the Civil Rights and anti-war movements, frustrated by male colleagues who wanted them to make food but not decisions. "We were disappointed and critical of male supremacy in the various movements, not because the behavior of those men was worse than that of men in the general society but that it wasn't better."
They began what they called "consciousness raising" and meeting to investigate the actual situation of women, based on their own life experiences, and soon discovered much that was common to all women. They concluded that—as Hanisch wrote in her much-quoted essay—"the personal is political."
"Our minds were blown by what we were learning about the condition of women," she says.
It was Hanisch's idea that became what many consider the action that launched the movement into the public arena.
In September 1968, she and more than 100 other women protested the Miss America Pageant, tossing "instruments of female torture" into a "Freedom Trash Can" outside the convention hall in Atlantic City.
"This is where the bra-burner myth started," she explained in a 2003 radio interview, "But we weren't allowed to burn anything. We did throw in some bras, and we also threw in high heels, nylons… makeup, and Playboy and Good Housekeeping magazines."
The demonstration made news worldwide, but some points of protest—parading women like 4-H animals and failing to include women of color as finalists, for example—were somewhat lost to some. "Miss America and all beautiful women came off as our enemy instead of our sisters who suffer with us," Hanisch wrote later. 
In the 1970s and 1980s, Hanisch watched as advertisers created sexy "liberated" women to sell cigarettes and perfume. "The political movement was made personal and individual again," she says. "Every woman for herself."
Feminist programs went into survival mode as state, federal, and private funding plummeted in the 1990s. Since then, much of the work has rested on volunteers like Phyllis Peters, GR'07.
Peters had long admired her dad's involvement in Iowa's Carroll County Democrats, so after graduating from Iowa State University in 1980, she took a job in Iowa Sen. Tom Harkin's Washington, D.C. office.
There she connected with young women working for ratification of the Equal Rights Amendment, traveling with them to meet political representatives in surrounding states. When the legislation failed, she was stunned.
"I thought, 'In 1982, how can this be?'"
She answered her own question: "Those legislators were primarily white men, so it was real clear that who makes the decisions determines our fate."
Making a career as a media public relations executive, Peters poured her volunteer time into organizations that empower women, including the Iowa Commission for the Status of Women, established by Gov. Robert Ray in 1969.
The fourth Drake alumna to chair the commission, she launched its 2009 Gender Balance Initiative to match women with local opportunities to lead. "When it's time to find people to serve, men who direct boards usually ask people who look like them," she explains. "Their intentions aren't bad, but their awareness of potential candidates is low."
The commission also selects inductees into the Iowa Women's Hall of Fame. When advocates for reproductive choice protested the inductions of Gov. Kim Reynolds and U.S. Sen. Joni Ernst, Peters defended the choice. "They're in a different place on the political spectrum than I am," she says, "but both started at the county level and took multiple steps to attain those offices."
The debate got her thinking about who moves the needle for gender equality. "We want to say to all girls and women, 'You can make a huge difference, whoever you are, whether you're a social worker or an educator or a banker or a lawyer or a community activist.'"
Peters completed her term on the Commission, and another Drake alumna, Beth Coonan, LW'02, now serves as the chair.
In 2020, the Commission launched an online Talent Bank in partnership with the executive branch of Iowa's government and the Department of Human Rights. The bank is designed to make easier for women and other Iowans in under-represented groups to seek appointments on local policy-making boards and commissions at the county and city levels. Gov. Reynolds is also using the bank for building a pool of applicants for positions on state boards and commissions.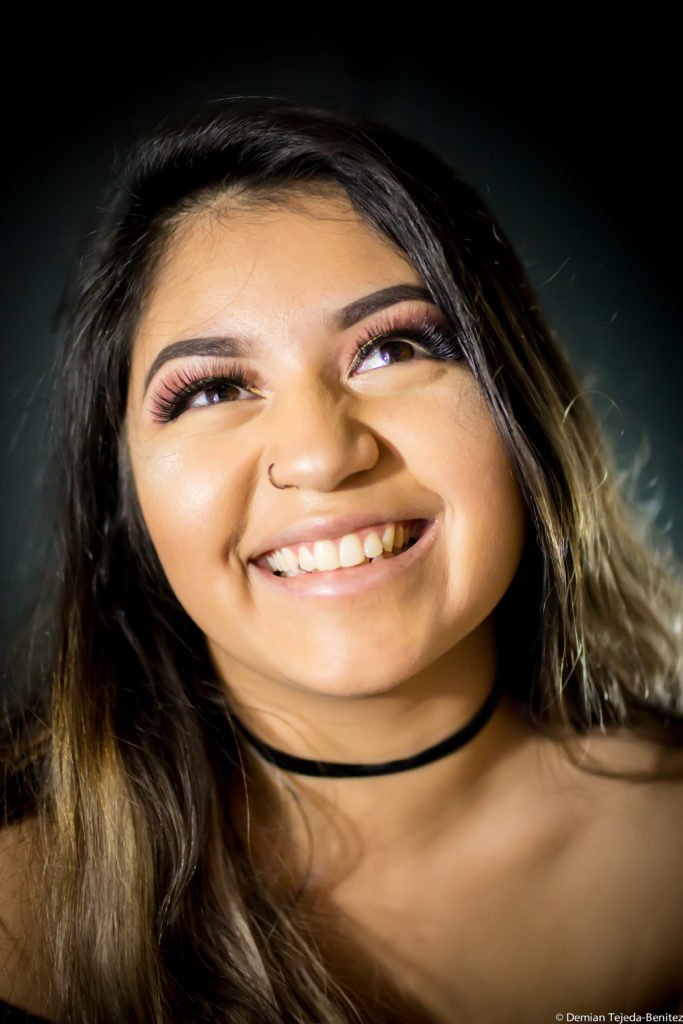 Brenda Vasquez had decided not to attend the Iowa Women's March for Justice in Des Moines in 2018 after attending the 2017 march. At the time of the inaugural march, Vasquez was a junior majoring in secondary education and she was initially excited about the march.
But shortly after she arrived, she heard cheers for the 19th Amendment. Vasquez knew the more complicated history, that people of color who voted in those years were terrorized, even killed. "From the get-go, I felt erased."
Just before the 2018 rally, friends suggested they protest the protest. As students of American social movements, they knew their message would need to agitate. So they made signs challenging white feminism.
"I noticeably made white women uncomfortable," says Vasquez, whose family is Salvadoran, "but I wasn't apologetic. It felt like taking my power back. And I hope those women giving me and my friends the side eye move out of their comfortability and grow instead. Because feminism isn't truly feminism unless all voices are represented."
Vasquez has since graduated from Drake, but did not participate in the subsequent women's marches.
"Women of color's voices need to be centered. They need to be heard, followed, and most importantly supported," says Vasquez. "Ruth Bader Ginsberg was once asked how many Supreme Court justices should be women, and she said all of them. When asked why, she simply said, 'they've all been men before and no one saw anything wrong with it, so why not women?' I feel the same way about women of color. They should be planning the protest."
"They shouldn't just have a seat at the table; they should dominate it. Why? Because white women always have. And no one saw anything wrong with it."
There's outrage in her voice—much like the indignation that motivated a law student, a journalist, and a mom to take up their fights when they were about her age. And even with the labels and the letdowns and the programs that have slipped away, they've kept trying cases, writing analyses, developing programs, and bringing women into leadership— and inspiring these same actions in a generation of newcomers.
Program Spotlight: Women and Gender Studies
From historic Howard Hall, an intrepid engine offers students across majors a valuable asset: a concentration in women's and gender studies.
"It pairs with almost any major and offers critical fluency in gender studies that will make students better graduate school applicants and more competent practitioners in their fields," says Melisa Klimaszewski, program director and professor of English.
Students who earn the concentration go on to do things such as work in international law, lead anti-human trafficking efforts, and innovate new ways to tell the stories of women of color.
Beyond the classroom, the program is active on campus and in the Des Moines community. Last fall, the program hosted community events including a lecture by Sarah McBride, the first openly transgender person to serve in the White House, and a screening of "Dolores", a documentary about Dolores Huerta, a groundbreaking activist and feminist who played a tremendous role in leading racial and labor justice movements with Cesar Chavez.
The program also helped organize and present "Women's Rights are Human Rights," a poster exhibit in the Anderson Gallery last fall. Students co-curated posters from women's rights movements across the globe and organized a series of gallery talks. The talks were given by students and professors from the math, psychology, art and design, and international relations departments, who spoke about gender and women's rights through the lens of their respective disciplines. After the exhibit closed, the posters were relocated and put on display across campus.
Senior Jocelyn Rimes was one of the student curators. She is earning a women's and gender studies concentration along with her major in law, politics, and society (LPS), and clearly sees a strong relationship between her areas of study.
"A lot of the social issues we look at in LPS tie back to your gender and race," says Rimes, "Women and gender studies really lets you think about the way society is structured."
Rimes spent the fall 2018 semester studying abroad in Amsterdam and worked as an intern for the Black Archives, which documents Black history and emancipation in The Netherlands and its colonies. Rimes also spearheaded a collaboration between the WGS program, Teens Against Human Trafficking, and other organizations to provide supplies for victims of human trafficking.
"That was one example of students connecting their studies at Drake with advocacy for important changes in the world that benefit women," says Klimaszewski.
This November, the program hopes to fully fund the registration and travel costs for at least two faculty members and ten students to attend the National Women's Studies Association conference in Minneapolis.
"We hope to learn together and bring back ideas that will enhance cohesion among students in the WGS program and invigorate feminism on campus," says Klimaszewski.
While the program looks ahead to what's next and what work is yet to be done, there is forward movement.
After graduation, Rimes is heading to the University of Minnesota-Twin Cities in the fall for law school and is setting her sights on work within the civil and human rights field, perhaps doing pro bono work, working for the ACLU or United Nations, or pursing a judgeship.
"Our students are amazing and our concentrators are changing the world," says Klimaszewski.
Alumni and Drake community members: Interested in getting program updates, invitations to community events, and information on how you can support the program or its upcoming trip to the NWSA conference? Please email Melisa Klimaszewski (melisa.klimaszewski@drake.edu) to be added to the program's email list.