The 42nd Bucksbaum lecture with Cary Fowler planned for Thursday, April 2 has been canceled. This decision is part of a broader response by Drake University to help minimize the spread of the coronavirus. Most events on campus between Saturday, March 14 and April 5 are being canceled.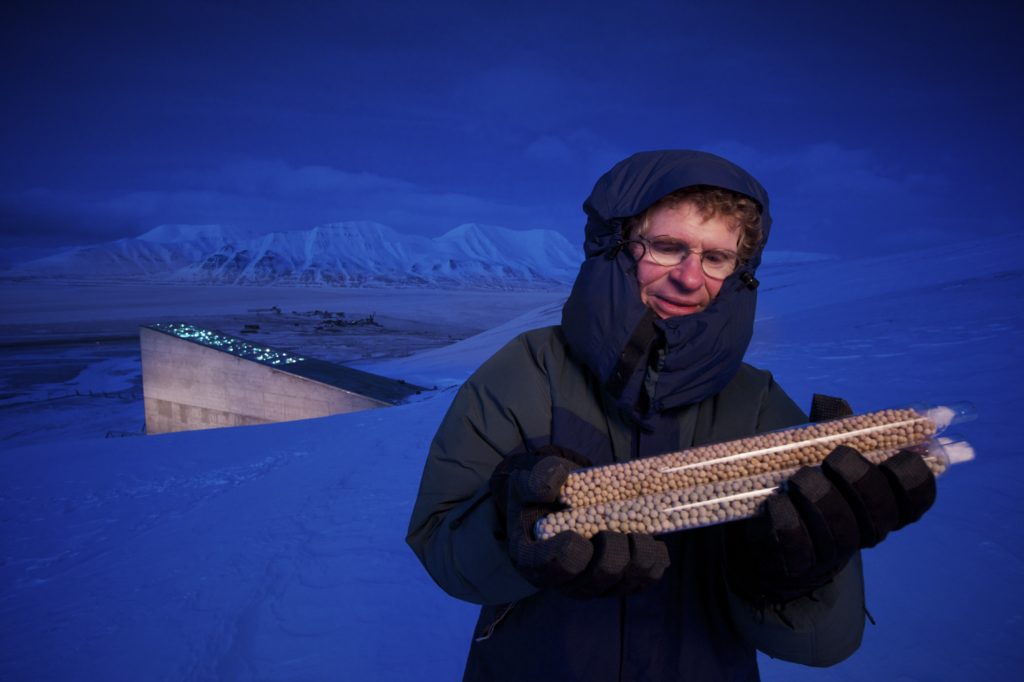 Appointed by the Secretary of Agriculture, Cary Fowler is a former member of the U.S. National Plant Genetic Resources Board. He is also a former board and executive committee member of the International Maize and Wheat Improvement Center (CIMMYT) in Mexico.
Fowler's Bucksbaum lecture will be the first lecture in the series to focus on the crucial role of agriculture and food in human survival.
"Mr. Fowler was selected by the committee through our usual deliberative process and had been on our wish list for several years," said Neil Hamilton, chair of the Bucksbaum Lecture selection committee. "His leadership has brought the world's attention to the importance of our seed resources, and ensuring their future from threats including climate change and political conflicts and war."
In 2005, Fowler was chosen to serve as executive director for the Global Crop Diversity Trust, an international organization cosponsored by the Food and Agriculture Organization of the UN (FAO) and the Consultative Group on International Agricultural Research (CGIAR).
In this role, he pioneered the initial effort to establish the Svalbard Global Seed Vault, the largest crop diversity conservation effort in the world. Today, the Seed Vault is capable of ensuring ultimate security for one million unique crop varieties, the biological foundation of agriculture and the raw material for all future plant breeding and crop improvement efforts.
Prior to leading the Global Crop Diversity Trust, Fowler served as chair of the Livestock Conservancy and was a professor at the Norwegian University of Life Sciences in Ås, Norway where he led the research and Ph.D. program at the Department of International Environment and Development Studies.
More recently, President Obama appointed Fowler to the Board for International Food and Agricultural Development, which oversees and advises the US Agency for International Development on food security, research, and education matters.
About the Martin Bucksbaum Distinguished Lecture Series
The Martin Bucksbaum Distinguished Lecture Series is made possible by a gift from the late Melva and Martin Bucksbaum. The Martin Bucksbaum Distinguished Lectureship Committee includes: Neil Hamilton (chair), Julian Archer, James Autry, Pamela Bass-Bookey, Michael Gartner, Janis Ruan, Mary Bucksbaum Scanlon, Marcia Wanamaker, and Eleanor Zeff.