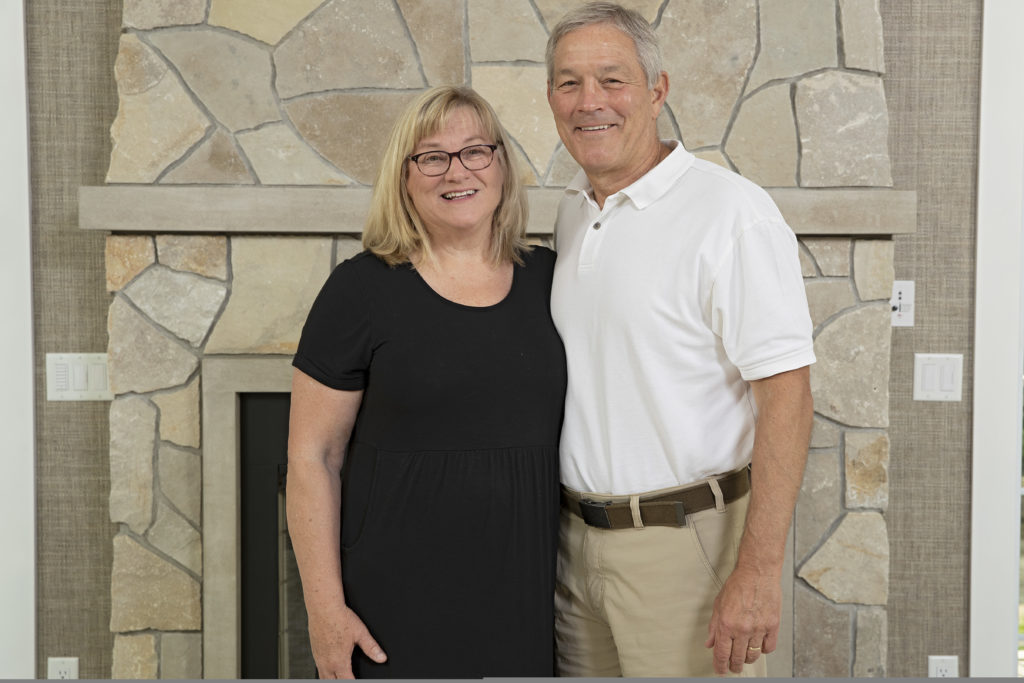 The Robert D. and Billie Ray Center at Drake University has named Iowans Mary and Kirk Ferentz as the 2020 Robert D. Ray Pillar of Character Award recipients.
Mary and Kirk will accept the award on April 17, 2020 at The Ray Center's All-Star Evening in West Des Moines. An All-Star Evening is presented by Hy-Vee and benefits The Ray Center's programs, including CHARACTER COUNTS!
This award is The Ray Center's highest honor and is presented each spring to an individual or individuals who demonstrates good character as a role model and reflects former Gov. Robert D. Ray's lifelong commitment to civility and character development. Past recipients include Norman Borlaug, Hayden Fry, Dan Gable, Fred Hoiberg, Shawn Johnson, Ashton Kutcher and Dr. Peggy Whitson.
Event co-chairs are Jared and Becki Clauss and Dallas and Karen Clark. Honorary Co-Chairs are Nate Kaeding, Aaron Kampman, and Chuck Long.
"Mary and Kirk Ferentz are exemplars of the values that underlie the Robert D. Ray Pillar of Character Award," said Drake University President Marty Martin. "Their philanthropic leadership, commitment to service, and dedication to the character development of youth—on and beyond the playing field—has had a profound impact on countless lives. Mary and Kirk demonstrate what it means to put exemplary character into action every day."
Kirk and Mary Ferentz met during their high school days in Pennsylvania. The Ferentz's have been married forty years and have five children and nine grandchildren. "We've been a good team for a long time," Mary said.
Kirk Ferentz has been Iowa's head football coach for the past 21 seasons, making him the longest tenured active coach in college football. After raising their children as a stay at home mom, Mary Ferentz became involved with University of Iowa Stead Family Children's Hospital (UISFCH), serving as Chair of UISFCH Council from 2005 to 2018. In 2010, she co-founded the Iowa Ladies' Football Academy, which has donated over $2 million to UISFCH.
More information about Mary and Kirk and the Ray Award is available at www.AllStarEvening.org.
The Robert D. and Billie Ray Center provides character and leadership development strategies to improve civility and develop ethical leaders throughout the world. Through public awareness and programming grounded in research, The Ray Center features two programs, CHARACTER COUNTS! and Excellence with Integrity. Our initiatives benefit people of all ages and are easily adaptable for families, schools, workplaces, athletic teams, and organizations. Additional awards are annually presented by The Ray Center at the Iowa Character Awards each summer.