Since 1910, the Drake Relays have been a mainstay and highlight in the world of track and field. Excitement from the stadium spilled over to campus and the student body, sparking traditions such as Painted Street and memories of parades, parties, and a Bulldog bond. As students became alumni, Relays also became a reason for a reunion. Many alumni make their way back to campus during the last weekend in April to reconnect with Drake and relive memories from their days on campus.
In addition to the yearly All-Alumni Tent Party, Young Alumni Brunch, and college/school reunions, Black alumni from across the decades will gather for the Black Alumni Reunion during the 2020 Relays.
The Black Alumni Reunion committee, along with the Alumni Relations office, have put together a fun-filled and meaningful weekend to celebrate Bulldog pride and the Black community, and relive the memories of Drake.

"What I remember most about Relays are the world-class athletes who would attend the Dance/Step Show that was hosted by the Black Students in Olmsted on Saturday night," said committee member Greg Jones, LA'81, BN'83.

The three-day event includes Mama's Cookin' (an opportunity to network at the Black Cultural Center and enjoy some soul food), tours of campus and Des Moines, the 2020 Gala: An Evening of Black Excellence, a tent party, step show, and Sunday fellowship and brunch. Alumni can register for the weekend here until March 31, as well as join the reunion Facebook group.

Ahead of the reunion, Black alumni have shared their stories about their time at Drake and where Drake has taken them:
Kevin & Nichole Earl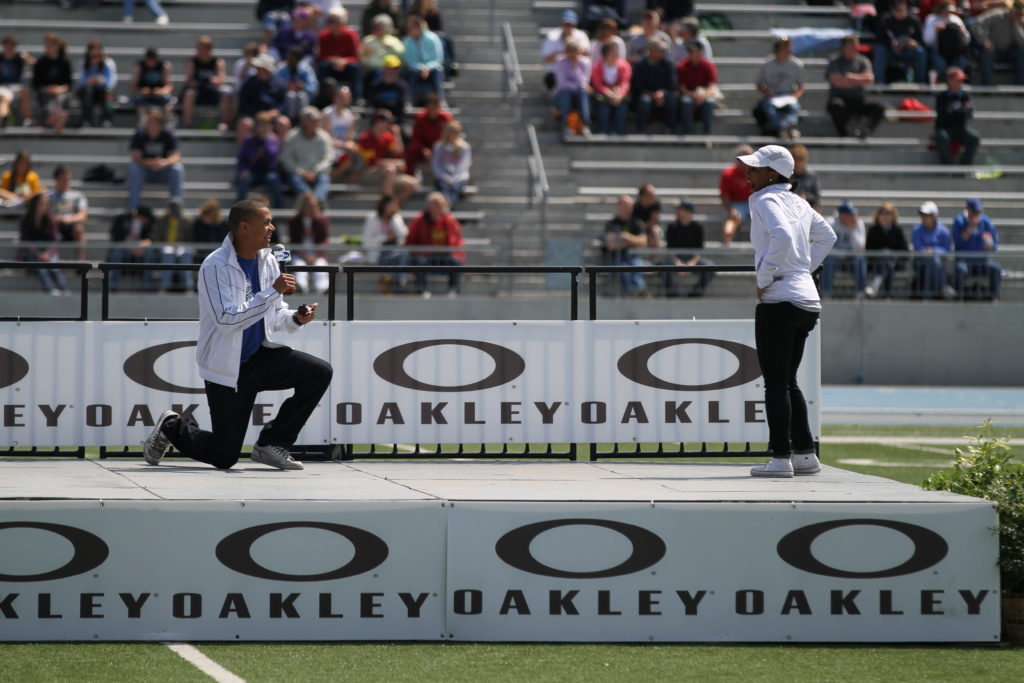 When you meet on your first day as first-year students, and then get engaged at Drake Stadium during Relays, Drake will hold a special place in your heart. Kevin, BN'10, JO'10, and Nichole Earl, BN'10, now live and work in Hollywood, but their story started at Drake, and it's a place that holds memorable moments and provided a foundation for the next stage of their lives.

As Drake students, the Earls held leadership positions on the Coalition of Black Students, were members of the Alpha Kappa Psi business fraternity, hosted a radio show together, competed in athletics, and held internships. Kevin also produced an award-winning sports documentary, completed the Donald V. Adams Leadership Institute, and was a captain of the 2010 track and field team. Nichole participated in Bulldogs for Barack, was a manager of the Drake women's basketball team, and had a prestigious internship at Bankers Trust. Kevin and Nichole graduated from Drake in May 2010 and were ready to begin their careers and take on the world.

Nichole got her first job in Chicago at Nokia and Kevin moved to Los Angeles to work at Disney. They came back to Drake for the 2011 Relays and Kevin proposed in the middle of the stadium. The couple married in August and moved to Los Angeles together. Today, the Earls live in Pasadena, Calif. and work at Sony Pictures in marketing. They have worked on a wide variety of movie campaigns including: Spider-Man: Far From Home, Jumanji, Bad Boys For Life, Once Upon A Time In Hollywood, Hotel Transylvania, Overcomer, and the Academy Award-winning Spider-Man: Into The Spider-Verse.

"It's been an adventure to say the least, but we would not have had it any other way," said the Earls, "We thank God for our time at Drake. It brought us together, allowed us to make many lifelong friends, and provided a path for the exciting journey we're on."
Myra Butts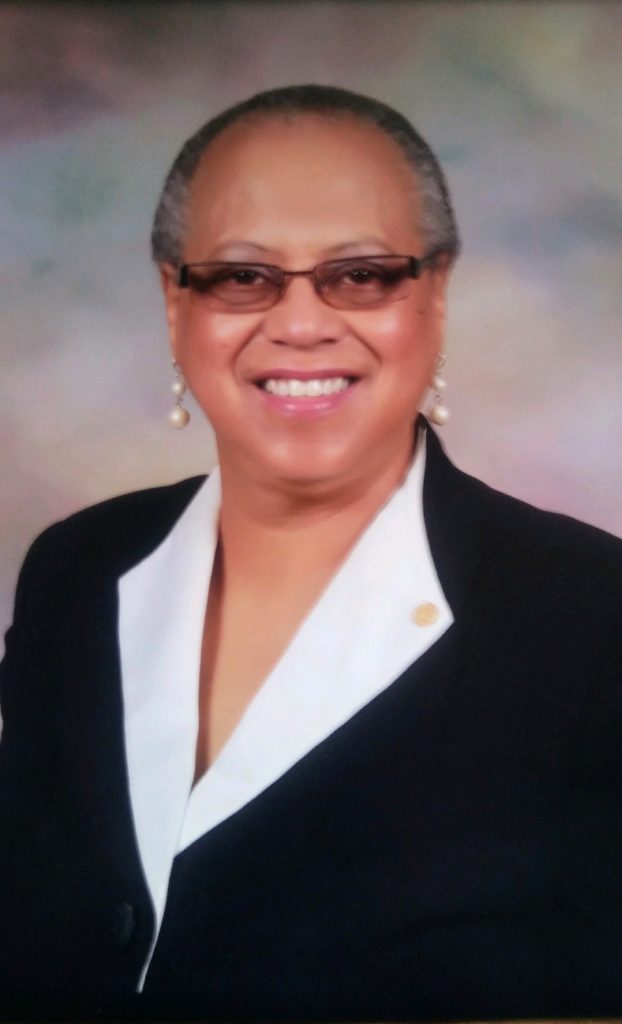 After graduating with a degree in biology pre-med/sociology, Myra Butts, LA'73, intended to enter medical school. But when the door didn't open, she returned to Drake as the assistant director of student activities. Later, she added the duties of minority student advisor to her role, which included supervising the Black Student Organization/D/BAAS (Drake Black Afro-American Society)/Cultural Center. D/BAAS, formed in 1969, had several houses over the years, but during Butts' time, the group established for the center to be open daily through the work-study program, which allowed students to have access to the house for various activities and a place where they could study and relax.

Today, as the Black Cultural Center (BCC), this space is still deeply rooted in tradition and Blackness, proving to be a valuable resource to students on campus. Students are able to see themselves reflected in spaces such as the BCC; ultimately, helping them lead change, persist, and be successful during their time at Drake.

Butts made inroads at Drake, but was looking for the next place where she could make a difference. After leaving Drake in 1976, she went on to earn a master's of public administration from the University of Nebraska-Omaha. Butts spent 23 years in Omaha, working to advance the causes of civil rights, equality of opportunity, and justice.

Over the years, Butts has worked in community advocacy involving the principles of Dr. Martin Luther King, Jr. and Maya Angelou, and held positions in non-profit organizations. Her involvement in politics led to a position as a co-chair the 1988 Presidential campaign of Rev. Jesse L. Jackson and she was chosen as a Jackson delegate to the 1988 National Democratic Convention.

One of Butts' greatest accomplishments is operating her own public relations consulting firm, M. L. Butts & Associates, which consults with organizations and agencies.

She was called back to South Bend, Ind. to assist her elderly parents. In South Bend, she continued some consulting work and worked in the hospital with a program to support Black women diagnosed with breast cancer and promoting breast care.

Butts' care for those around her also extends to work in the funeral industry, as a NFDA board-certified funeral preplanning consultant with a local funeral home. She supports those who are grieving by providing grief tips through her Memories Lasting Beyond (MLB) enterprise, recording holiday coping messages on the local Black radio station, WUBS 89.7FM, and writing articles.
Outside of work, Butts is her 95-year-old mother's primary caregiver and the aunt to many beloved nieces and nephews. She worships at her childhood church, Pilgrim Missionary Baptist, is a member of the Eta Mu Omega graduate chapter of Alpha Kappa Alpha Sorority and the NAACP, and also enjoys playing golf in a women's league, visiting family and friends, and traveling.
Marva Rodgers Cooksey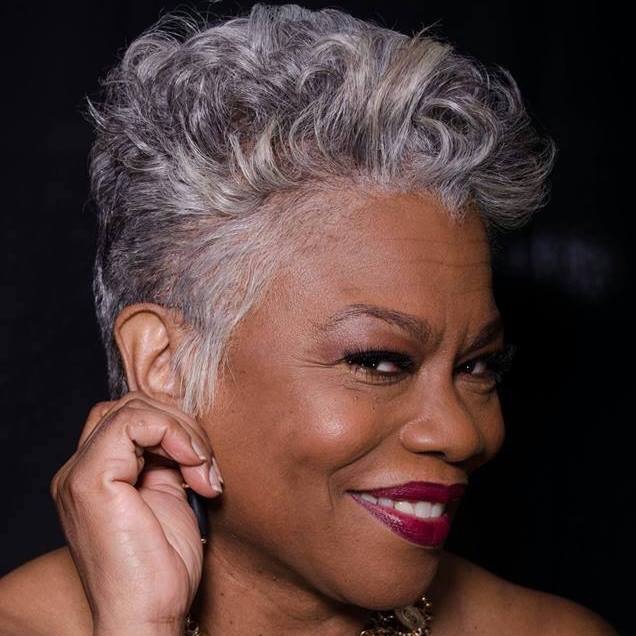 After earning a pharmacy degree from Drake in 1983, followed by a Doctor of Pharmacy from Midwestern University, and practicing pharmacy for over 30 years, Marva Rodgers Cooksey, PH'83, was ready for a pivot.

She again went back to school and received a diploma in clinical massage from the SOMA Institute in 2015, then opened her own spa, Next Man Up, which caters to men and is located in Chicago.

"On November 25, 2019, I opened my new company that allows me to make use of my experience as a clinical pharmacist and clinical massage therapist," said Rodgers Cooksey, who continues to also work part-time as a pharmacist at Advocate Aurora Health.

"Your destiny is in your hands. People's opinion of you should not be a stumbling block, but a stepping stone," said Rogers Cooksey, when asked how she would encourage other students to forge their own paths and think differently about how they use their degrees, talents, and passions.
Kyair Butts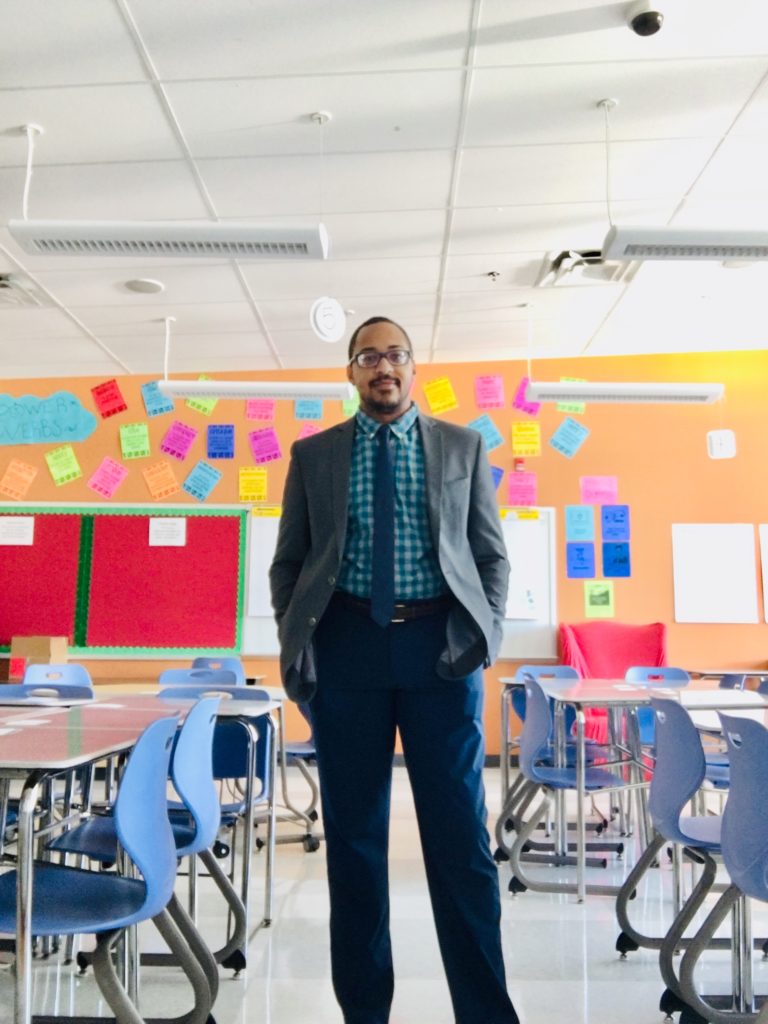 Kyair Butts (no relation to Myra) made his way into the classroom, using his degrees in psychology and internet news from Drake and a master's of education from Lesley University, to teach, coach school debate teams, and mentor new teachers. Butts also works with the Urban Teachers program as a lead facilitator for the Race and Equity professional learning community.

"It's been a reward-filled 9 years away from Drake. I've been representing Bulldog Nation in Baltimore since 2012," Butts said. He won Baltimore Urban Debate League's Coach of the Year in 2016 and has been featured in a well-regarded education blog, on a podcast highlighting his accomplishments, and even visited the White House in 2015 to be recognized for Teacher Appreciation Week—all of this before he turned 30.

"Thanks to Drake I've made a great second chapter here in Baltimore," Butts said.

And the impact Butts is making with students and families in Baltimore is being noticed: he was named Teacher of the Year for the entire district of Baltimore City for the 2019-2020 school year.
"Teaching is my purpose, and when you step into that, you're really powerful. So when students see someone doing that that looks like them, who has maybe a background similar to theirs, they feel they can do this as well," Butts said, when he received the award.
Join the Reunion
The 2020 Black Alumni Reunion will take place April 24-26, during the Drake Relays. Visit the reunion website for details, including hotel blocks, a schedule of events, and a list of who is attending.