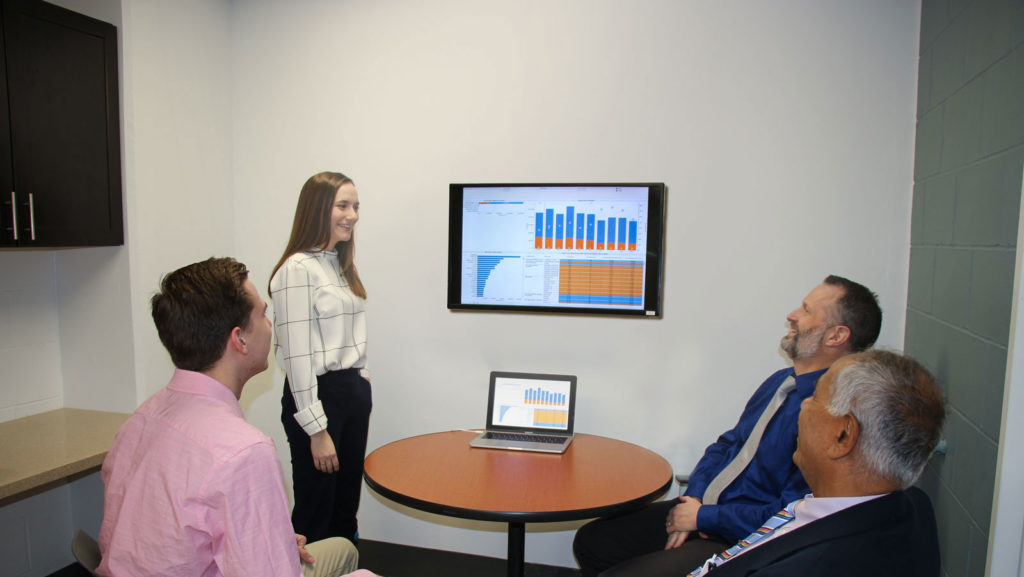 Drake University College of Pharmacy and Health Sciences is pleased to announce a new online degree program, the Master of Science in Health Informatics and Analytics (MS HIA), that will equip students with the technical and leadership skills necessary to thrive in the rapidly growing fields of healthcare informatics and data analytics.
Health information technology positions have a high growth outlook over the next several years, according to the US Bureau of Labor and Statistics (BLS), with projections at 13%, nearly twice as fast as employment overall.  Drake's MS HIA program is unique in combining health informatics with leadership in data analytics course work.  The Education Advisory Board labor market's interviews with career specialists indicate rising employer interest in informatics graduates who also possess data analytics skills. "The MS HIA curriculum will empower students to apply data analysis and information technology solutions to support the evidence-based delivery of healthcare," said Mike Daly, associate professor of pharmacy practice and clinical informaticist with The Iowa Clinic. "Graduates of our program will have an extensive understanding of health informatics resources and tools and learn how to apply them to areas such as healthcare leadership, population health management, and value-based care."
Launching in fall 2020, the online, 30-credit hour MS HIA program of ten courses can be completed in eighteen months, either as a stand-alone program for individuals who wish to complement their existing career, or a joint degree option for current and future undergraduate and professional students.  The course work includes five required courses, four electives, plus a practicum capstone course.  Students can use their elective courses to also complete a certificate in evidence-based health care or in data analytics leadership.
"We look forward to offering another degree program that will prepare our graduates to excel in careers within the health care system," said Renae Chesnut, dean of the college of pharmacy and health sciences. "And, the online nature of the course work in this degree program is an attractive feature as it adds a high degree of flexibility for those who enroll."