David Ayón, a senior strategist and advisor at Latino Decisions, will speak at Drake on Tuesday, Feb. 4, at 7:30 p.m. in Meredith Hall, Room 101. The event, Worlds in Collision: Trump, Latinos and Immigration, is sponsored by the Slay Fund for Social Justice at Drake University. The event is free and open to the public.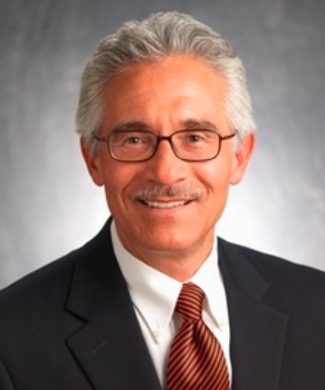 Ayón received his Bachelor of Arts from Princeton University in Politics, Latin American Studies, Afro-American Studies and his doctorate degree from Stanford University in Political Science. He has taught courses on politics, U.S.–Latin American relations, and Latino Studies at six colleges and universities, including two campuses of the University of California, University of Southern California (USC), and Stanford University.
As a political analyst, writer, and lecturer, Ayón specializes in U.S.-Mexico relations, Latino politics, as well as politics in the United States and Mexico. He was the associate director of the California-Mexico Project of the USC School of International Relations; a visiting research fellow at the Center for U.S.-Mexican Studies of University of California, San Diego; a member of the Council on Foreign Relations; and a director of the U.S.-Mexico Foundation.
His work has appeared in ten edited books and reference works; Foreign Affairs Latinoamérica, which he also serves on its editorial board; The American Prospect; the op-ed and Sunday Opinion pages of the Los Angeles Times, and many others. His book, Power Shift: How Latinos in California Transformed Politics in America (co-author with George Pla), discusses the rise of Latino political power and impact through the stories of ten LA-based Latino and Latina leaders.
He offers deep expertise in mass media and campaign environments, where he has worked as analyst, consultant, and special producer for Spanish language television news over 15 electoral cycles in the U.S. and in Mexico.
About the Slay Fund for Social Justice
The Slay Fund for Social Justice at Drake University is an endowed fund that offers grants to Drake students, staff, and faculty engaged in the work of social justice. Thanks to the generosity of alumni Brent and Diane Slay, the fund has provided assistance to a variety of projects that bring positive impacts to the university, the Des Moines community, the nation, and around the world. For more information, visit drake.edu/slay/.