Jack Whitver, LW'12, is a small business owner, practicing attorney, and senator. Whitver represents Iowa Senate District 19. In 2016, he was elected by his colleagues to serve as president of the Iowa Senate, and in 2018 was elected to serve as majority leader—the top post of the Iowa Senate. His legal education at Drake University Law School helped prepare him to excel in these roles.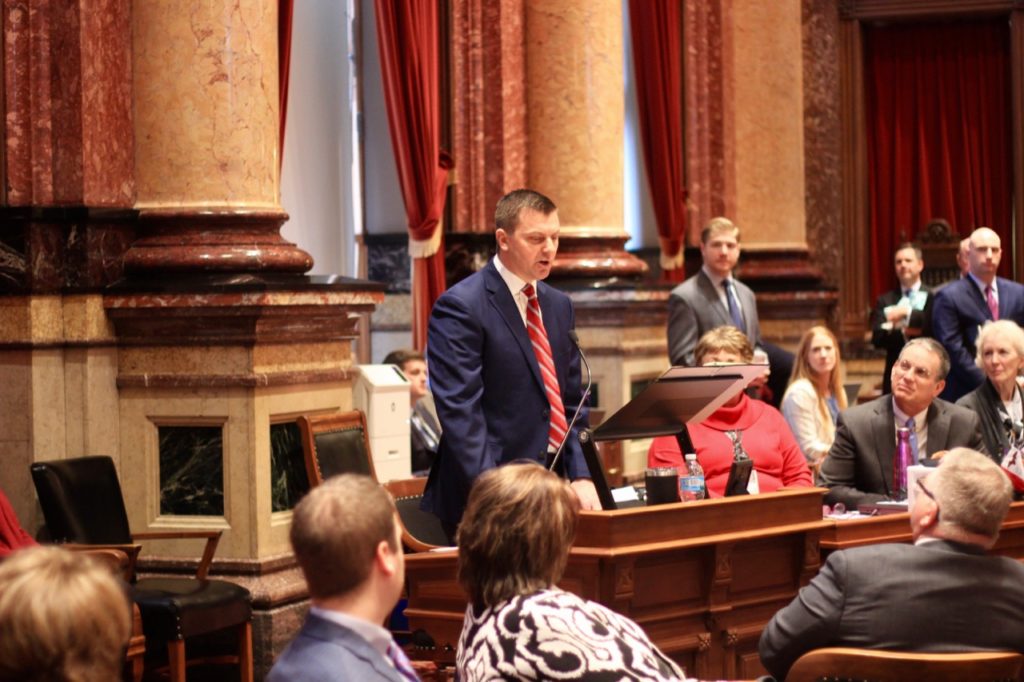 Whitver didn't always know he wanted to go into politics. He was in his last year of law school when he got elected to the Iowa Senate. He initially decided to attend law school because of the flexibility of a juris doctor degree. "I thought, having a law degree opens up a lot of doors to many different career possibilities and will allow me to consider which path to take in the future."
When looking at potential law schools to attend, he said the deciding factor was largely the opportunities that Drake Law School provides.
"One aspect I really liked about Drake was the location in Des Moines, and all of the opportunities to get involved in the legal community and gain experience while still in law school," Whitver shared.
He also noted Drake Law School's reputation for preparing graduates for the practice of law, highlighting programs like the clinical offerings through the Drake Legal Clinic.
"At a lot of schools, you learn about the philosophy of law, but you never learn how to practice. Drake Law School lives up to its great reputation for teaching you how to actually be a lawyer."
Whitver was also a part of Drake Law School's Legislative Practice Center, which places students in internships where they draft bills, lobby legislators, and attend subcommittee meetings. He had been planning on doing an internship at the capitol in the spring of 2011 when he first got elected to the Iowa Senate.
"The Legislative Practice Center introduced me to how the legislature works, and that new information proved beneficial as soon as I got there. I developed more knowledge of legislative structure than even a number of new senators and representatives. Participating in the program really helped give me a head start in becoming a legislator."
Today, Senator Jack Whitver is the Chair of the Rules and Administration Committee and the Vice Chair of the Legislative Council. He is also an attorney at the Hagenow and Gustoff Law Firm in Des Moines. Before attending Drake Law School, Whitver received a Bachelor of Science at Iowa State University where he was a three-year starter as a wide receiver for the Iowa State Cyclones football team.
Learn about the Legislative Practice Center at Drake Law School.