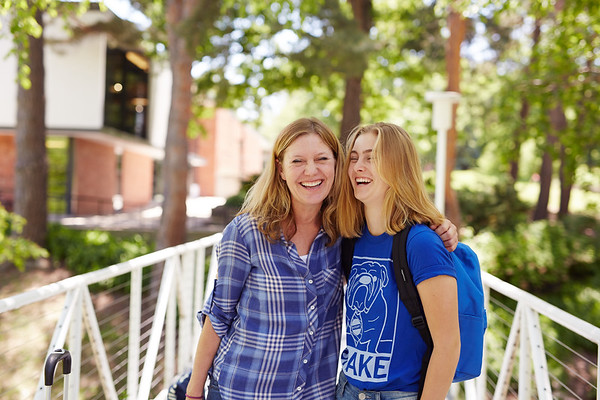 Soon campus will be bustling with the presence of our extended Bulldog family for the annual Drake Parents & Family Weekend on October 4–6. If you are looking for ways to make the most of your weekend in Des Moines, we've got it covered!
A variety of family friendly activities planned on campus that weekend, ranging from a Bulldog Run/Walk around campus, to the theater program's performance of "Electra," and even a mentalist show. Students and parents can also support Drake Football as the Bulldogs face off against Valparaiso that Saturday at Drake Stadium. Remember to stop by Painted Street before you leave to get a glimpse of the many student organizations offered here on campus and how they interpreted last year's Relay's theme, "Live Colorfully."
Beyond campus, make sure to explore neighboring Dogtown and the rest of Des Moines! The Drake neighborhood has plenty of student favorites when it comes to restaurants and cafes. View our extensive list of nearby campus restaurants at https://news.drake.edu/2019/04/24/campus-eats/. Those looking to stay on campus for meals can check out Hubbell Dining Hall, Quad Creek Café, and Starbucks, which will be serving their full menus throughout the weekend.
Downtown Des Moines is another bustling area with a variety of activities to offer. The Downtown Farmers' Market is held every Saturday through the end of October and spans nine blocks, making it one of the country's largest. Visit the market to shop a diverse and locally grown selection of produce, flowers, fresh baked goods and more, while also enjoying live entertainment and supporting more than 300 Iowan entrepreneurs. The Pappajohn Sculpture Park is another can't miss stop downtown. This 4.4-acre park features various pieces from world-renowned artists and offers tours and exploration guides to maximize the experience. Learn more about the park and how to get access to tours, guides and more at https://www.desmoinesartcenter.org/visit/pappajohn-sculpture-park. For more details on all of the weekend's events, visit https://www.drake.edu/parents-families/parentsandfamilyweekend/.