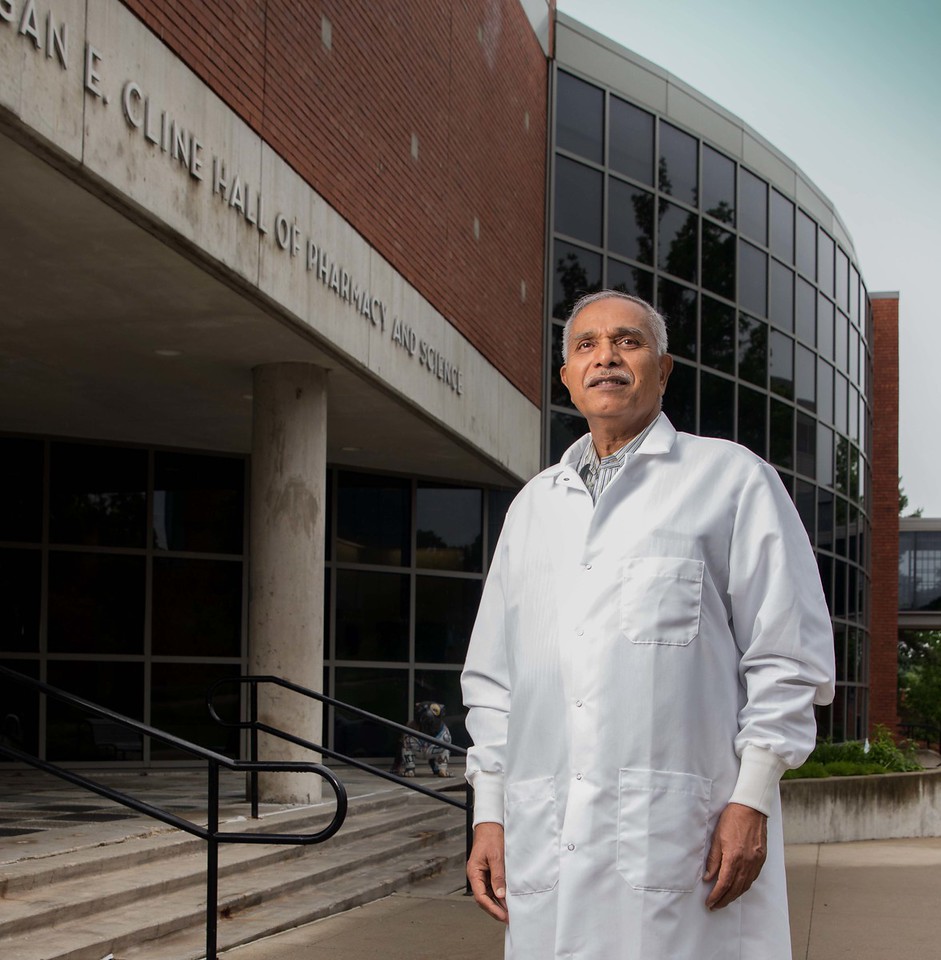 Dr. Pramod Mahajan, associate professor of pharmaceutical sciences, received a $9,500 grant through the Iowa Space Grant Consortium (ISGC). Mahajan received the funding for his project titled, "A Precision Medicine Continuing Education Curriculum for Iowa's Health Care Professionals."
This is a collaborative project between Drake University and MercyOne. It's complementary to and an extension of the curriculum for high school STEM teachers Mahajan developed in 2017-18.
Precision medicine (PM) is a model of customized health care with tailored decisions, treatments, and practices designed to optimize benefit for individual or groups of patients. Dr. Mahajan's project aims to alleviate the lack of PM education and training among health care professionals.
"Precision Medicine is considered the future of health care. Genomic concepts and tools play a pivotal role in the application of PM to routine health care. Lack of Precision Medicine education and training of practicing health care professionals is a major barrier for the routine application of PM," says Mahajan.
In collaboration with Dr. Natisha Jensen, MD (MercyOne Medical Center, Des Moines) Mahajan plans to conduct two-day long workshops in the spring of 2020 that will be designed for practicing physicians, physician's assistants, pharmacists, and nursing staff. Additionally, two Drake students will have the opportunity to assist in planning and conducting the workshops.
"We believe the immediate impact of our project extends well beyond the Drake University campus, reaching health care professionals in central Iowa, thus serving as an additional example of Drake's commitment to community engagement and development," says Mahajan.
The ISGC carries out its goals with the assistance of six universities across the state of Iowa, including Drake University, as well as a number of private industry, educational and government organizations, and science museums.
For more information, contact Pramod Mahajan at 515-271-3022 or pramod.mahajan@drake.edu.