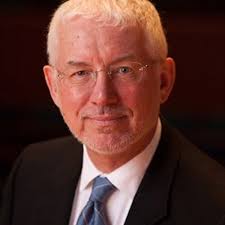 Robert Weirich, who held the Jack Strandberg Missouri Endowed Chair in Piano at the UMKC Conservatory, will present the first concert of the 2019–2020 season for the Drake University Keys to ExcellencePiano Series on Monday, Sept. 30, at 7:30 p.m. in Sheslow Auditorium. Admission is free and open to the public. The performance will feature the following works:
W. A. Mozart: Rondo in A minor, K. 511
Robert Schumann: Davidsbündlertänze, Op. 6
Franz Schubert: Sonata in A major, D. 959
Dr. Weirich will offer a free presentation entitled Humanizing the Playing and Teaching of J.S. Bach on Sunday, Sept. 29, at 2 p.m. in Harmon Fine Arts Center, Room 204. All are welcome to attend.
About the Artist
Dr. Weirich maintains an active performing career in musical centers throughout the United States. He has performed in Alice Tully Hall, the Kennedy Center, Chicago's Orchestra Hall, and at summer festivals such as Tanglewood, Ravinia, and Marlboro. His performances across the U.S. of Bach's monumental Goldberg Variations during the 2010–11 season garnered raves from critics and audiences. During the 2009–2010 season, he performed and taught in China and Argentina, returning to Beijing's Central Conservatory for ten days of chamber music coaching in the fall of 2013. The New York Times called his 2008 Albany Records release, Piano Music of Aaron Copland, "brilliant, probing, and austerely beautiful." Recent concerto performances include the Stravinsky Concerto for Piano and Winds, Beethoven's Third and Emperor Concerto with the Kansas City Chamber Orchestra, Bartok's Second Piano Concerto, and the Berg Kammerkonzert for piano, violin, and thirteen winds. His performance of Dohnanyi's Variations on a Nursery Tune at Helzberg Hall was enjoyed by a sell-out audience. An active chamber musician, Dr. Weirich has performed with violinists Hilary Hahn, Arnold Steinhardt, and Josef Gingold; cellists Nathaniel Rosen, Colin Carr, and Stephen Doane; hornists William Vermeulen and Eric Ruske; the Cassatt and Whitman String Quartets, to name a few.

He was the Artistic Director of the Skaneateles Festival in upstate New York from 1990–1999; during that time attendance tripled and support grew twofold while winning three Adventurous Programming Awards from Chamber Music America/ASCAP. Other administrative activity includes serving as Associate Dean for Strategic Planning at UMKC, a term as President of the College Music Society, and chairing piano departments wherever he has taught. His columns for Clavier Magazine, and its successor, Clavier Companion, have been twice honored with the Distinguished Achievement Award from the Educational Press Association. As a sometimes composer, his works have been performed at festivals nationwide; Steamboat Stomp (for horn and piano) won first prize in the Britten-on-the-Bay Competition and his song, "My Brother Dances," won second prize in the Diana Barnhart American Song Competition.
Dr. Weirich, though recently retired, held the Jack Strandberg Missouri Endowed Chair in Piano at the UMKC Conservatory and is justifiably proud of his students, who regularly win major competitions (Awadagin Pratt in the 1992 Naumburg; Stanislav Ioudenitch in the 2001 Van Cliburn), hold university positions throughout the country, and challenge him on a daily basis in the studio. UMKC awarded him a Trustees' Faculty Fellowship and the N.T. Veatch Prize for distinguished research and creative activity in 2002; he received the first Muriel McBrien Kaufmann Artistry/Scholarship Award in 2003, and an Excellence in Teaching Award from the UMKC Faculty Senate in 2006. Earlier prizes include a National Endowment for the Arts Solo Recitalist Fellowship, and the Pope Foundation Award for career development. His master classes, presented internationally, are warmly applauded for their insight and effectiveness. He has previously taught at the Peabody Conservatory of Music, Northwestern University, and the Eastern Music Festival. He holds the Doctor of Musical Arts degree from Yale University and was awarded their Distinguished Alumni Award in 1989.
KEYS TO EXCELLENCE PIANO SERIES 2019-2020:
SEPTEMBER 30: Robert Weirich– University of Missouri Kansas City (Emeritus)
OCTOBER 28: Carol lei Breckenridge – Central College (Emerita)
DECEMBER 2: Nicholas Roth – Drake University
FEBRUARY 10: Mattia Ometto – Tomadini Conservatory (Italy)
APRIL 6: Wei-Yi Yang – Yale University
APRIL 20: Nadia Weintraub– Israel
All performances begin at 7:30 p.m. in Sheslow Auditorium and are free and open to the public. Keys to Excellence Piano Series is supported by Yamaha, West Music, Civic Music Association, and Drake University Jordan Concerts. For more information, contact Nicholas Roth at 515-321-5947 or nicholas.roth@drake.edu.