EVENT UPDATE: THIS LECTURE HAS BEEN MOVED TO TUESDAY, NOVEMBER 19 AT 7 P.M. DUE TO A SCHEDULING CONFLICT.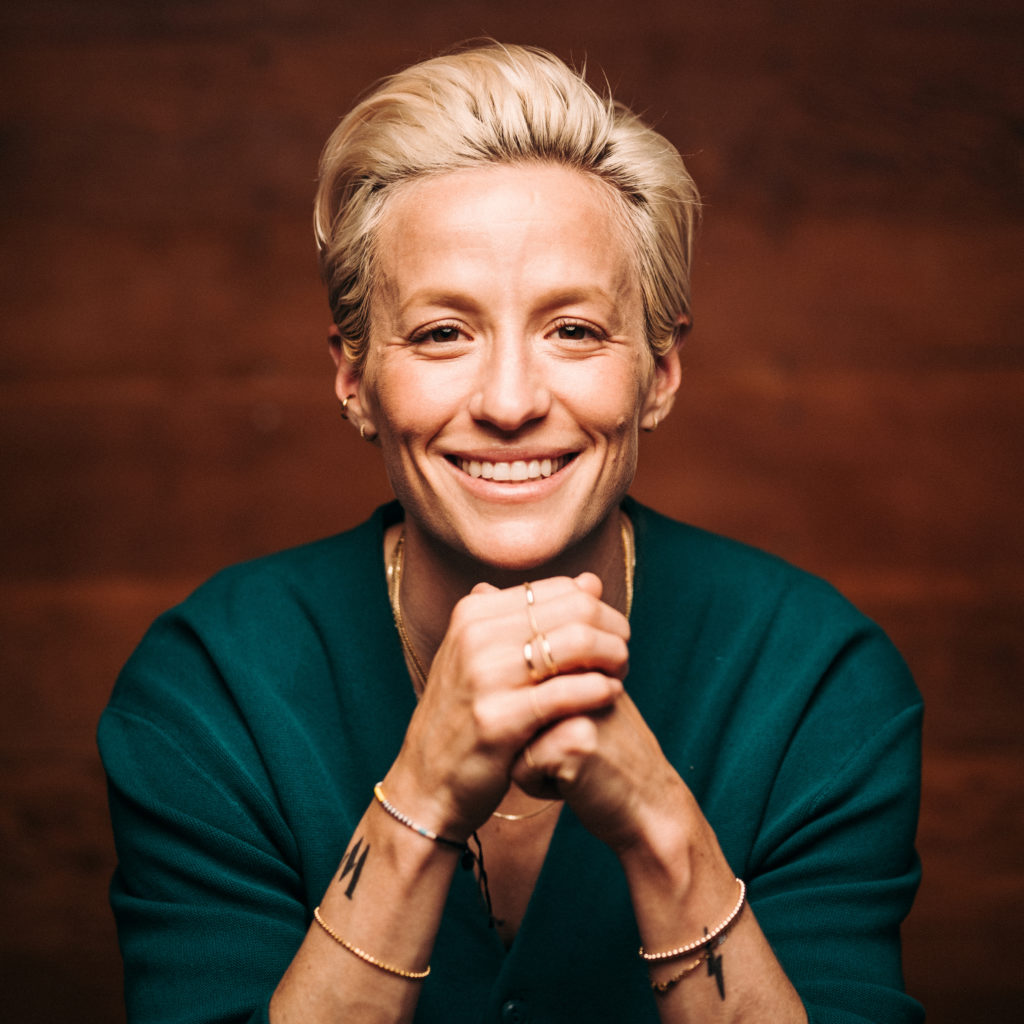 US women's national soccer team (USWNT) co-captain Megan Rapinoe will be interviewed in a moderated question and answer session for the 41st installment of the Martin Bucksbaum Distinguished Lecture Series at Drake University. The event will begin at 7 p.m. on Tuesday, November 19 in the Knapp Center, 2525 Forest Ave. and is free and open to the public; no tickets are required.
The highly decorated two-time World Cup Champion and Olympic gold medalist is not only a successful women's soccer player, but an outspoken advocate for equality. She has focused her efforts publicly on women's rights, equal pay, LGBTQ rights, racial justice, and refugee rights.
Rapinoe is a fan favorite and one of the team's most technical players. A vocal leader on and off the pitch, Megan helped lead the USWNT to the 2019 Women's World Cup Championship scoring some of the biggest goals of the tournament. She took home the tournament's two top honors: the Golden Boot for top scorer, and the Golden Ball for the best player in the tournament.
Rapinoe and her twin sister Rachel started the company Rapinoe SC, a soccer and performance training and lifestyle apparel business. The mission of their brand is to help people of all ages and backgrounds reach their full potential and Be Your Best You, both on and off the field. Additional, Megan co-founded with teammates Re-Inc., a purposeful lifestyle brand.
About the Martin Bucksbaum Distinguished Lecture Series
The Martin Bucksbaum Distinguished Lecture Series is made possible by a gift from the late Melva and Martin Bucksbaum. The Martin Bucksbaum Distinguished Lectureship Committee includes: Neil Hamilton (chair), Julian Archer, James Autry, Pamela Bass-Bookey, Michael Gartner, Janis Ruan, Mary Bucksbaum Scanlon, Marcia Wanamaker, and Eleanor Zeff.