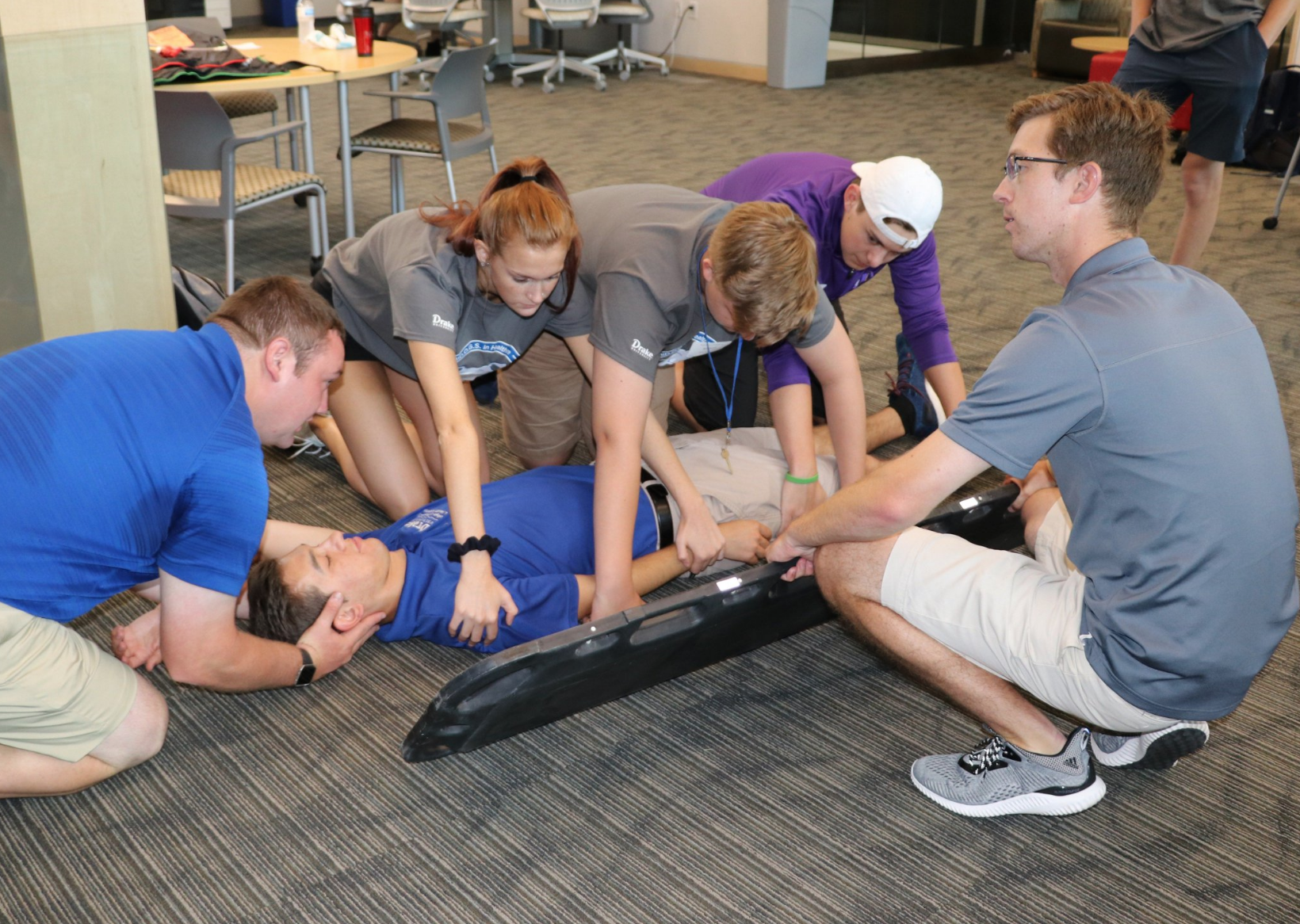 Students enrolled in Drake University's Master's in Athletic Training (MAT) program will be the beneficiaries of equipment purchased through a $9,985 grant from the Prairie Meadows 2019-2020 Community Betterment Grant program. Prairie Meadows Community Betterment Grants support qualified organizations seeking to improve the lives of people in their communities.
Drake University's Master of Athletic Training degree program begins in the Fall of 2019 with its first cohort of students. The program has been developed to meet the 2020 accreditation standards issued by the Commission on the Accreditation of Athletic Training Education (CAATE). In 2016, the CAATE mandated all athletic training programs must enroll students at the graduate level by Fall 2022.
The Drake MAT offers students an accelerated program option, allowing students the option to complete both their Bachelor's and Master's degrees in 5 years. Students will also be able to add on to their degree with concentrations including mBTI (mild brain traumatic injury), evidence-based health care, leadership, global and comparative public health, and others.
As the positive impacts and potential risks associated with participation in sport continue to be better understood, the need for trained healthcare professionals to help prevent, diagnose, and treat injuries has become more apparent, particularly in the area of head injuries. Equipment purchased with this grant will be used to provide future athletic trainers with skills in emergency care and injury management. This will include equipment commonly used in athletic training, as well as devices that will allow Drake students to develop advanced skills.
"We are grateful for this funding as it will provide equipment for our athletic training skills lab," said Nathan Newman, associate professor of athletic training and director of the athletic training master's degree program. "Receiving this funding prior to our official start date demonstrates the community's interest and excitement in what we will be implementing with the MAT program."