The American Bankruptcy Institute (ABI) named Rachel Bosovich a 2019 recipient of the Medal of Excellence, recognizing her outstanding accomplishment in bankruptcy coursework.
"I, and the other 12,000 members of the ABI, congratulate Rachel Bosovich on her achievement, and wish her all the best in her professional career" says Christopher Graham, Director of the ABI Medal Program.
The ABI, founded in 1982, is the largest association of bankruptcy professionals in the nation. A select number of law students who demonstrate excellence in bankruptcy coursework and scholarship are honored each year with a Medal of Excellence.
Bosovich graduated from Drake Law School in May. She received both a bachelor's degree from Iowa State University, and a juris doctor degree from Drake Law School in just six years, instead of the usual seven years, by participating in the 3+3 Program.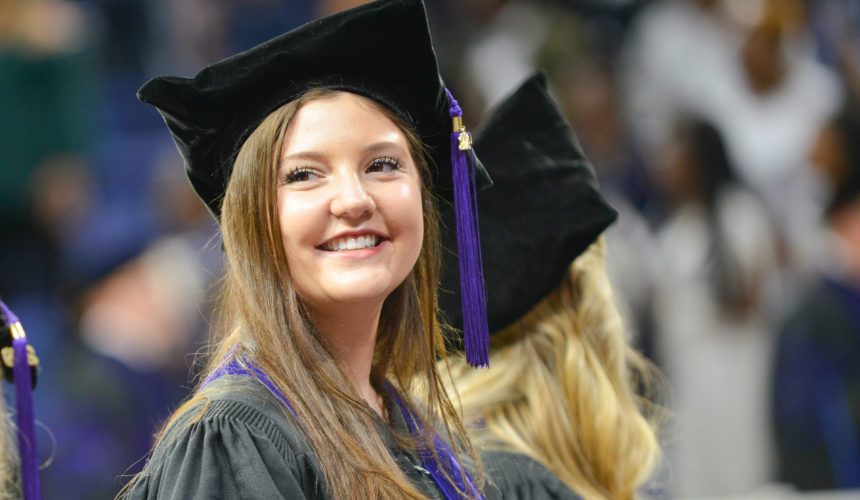 Drake Law School's 3+3 program allows students to complete three years of full-time undergraduate study, use law school courses to meet the balance of required undergraduate credits, and receive their bachelor's degree after the first year of law school.
Bosovich interned at Shindler, Anderson, Gopelrud & Weese, P.C. in her second year of law school. She completed research projects, drafted documents such as briefs and affidavits, and gained exposure to bankruptcy law that contributed to her success in the classroom. "Bankruptcy law is heavily dictated by code, but surprisingly, it also allows the opportunity to get creative with it," Bosovich notes.
In addition to receiving an engraved medal and certificate as a Medal of Excellence recipient, Bosovich received a one-year ABI membership, which includes "high-quality conferences, comprehensive continuing education, effective legal research, and dynamic networking opportunities."
Learn more about the 3+3 program at drake.edu/law/future/academics/3plus3.