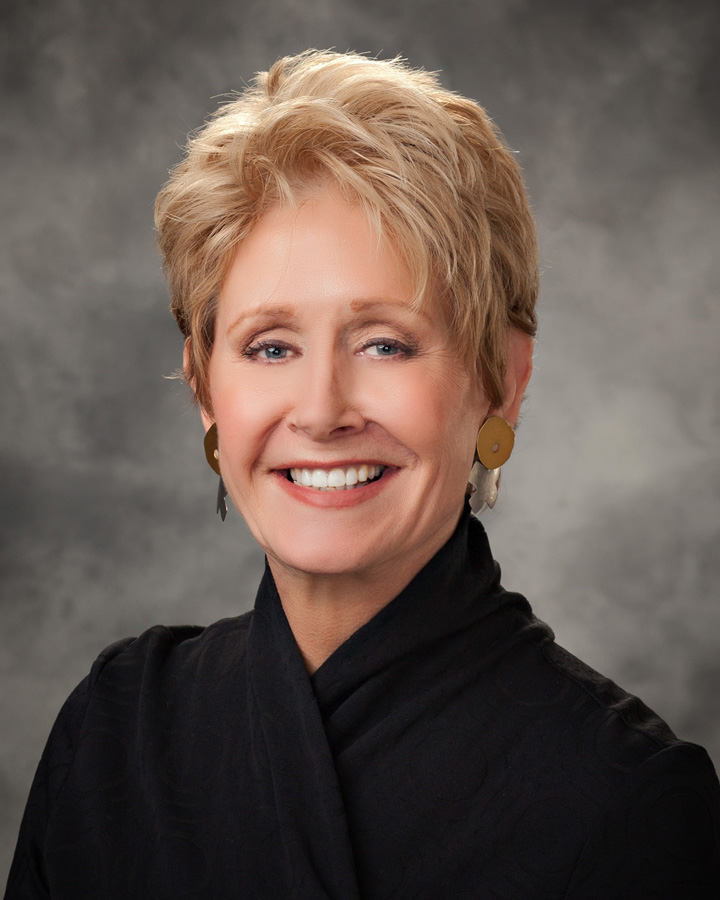 Peggy Fisher, FA'70, chief executive officer of The Stelter Company, has been named chair of the Drake University Board of Trustees. Fisher, who has served on the board since 2006, starts her term as chair on July 1. She will be the first woman to lead the University's governing board.
"Peggy has exceptional vision, and she has made a tremendous impact as one of our longest-serving board members," said Drake University President Marty Martin. "Higher education is more challenging than ever due to a confluence of factors. Having a board chair and proven leader with Peggy's breadth and depth of experience is a real advantage for Drake."
Fisher first became re-involved with Drake when she was asked to serve on a committee to help boost attendance at women's basketball games. Fisher subsequently served on the President's Circle board, which she eventually chaired, before being asked to join the Board of Trustees.
"Drake is thriving in a very competitive marketplace," Fisher said, noting enrollment on the upswing for fall, and several construction projects on and around campus including the Gregory and Suzie Glazer Burt Boys and Girls Club set to open later this year. "Drake contributes greatly to the success of the Des Moines community, and we want to continue deepening that commitment. I am truly honored to serve the University in this new capacity."
Fisher, originally from Des Plaines, Ill., graduated from Drake with a bachelor's degree in design in 1970. She started a design studio following graduation, taught publication design at DMACC, and worked in the magazine industry in Los Angeles and Colorado before returning to Des Moines to work for Meredith Corporation as an art director for Country Home. In 1994, Fisher's husband Larry Stelter persuaded her to join The Stelter Company. Now in her 24th year at The Stelter Company, Fisher has worked her way up from director of creative services to chief operating officer to chief strategic and operating officer to her role today as chief executive officer.
Peggy and her husband Larry Stelter have and continue to support Drake through several important philanthropic efforts, including the Peggy Fisher and Larry Stelter Endowed Chair of Magazine Journalism, Drake Plaza, Quad Creek renovation, the women's locker room in the Shivers Basketball Practice Facility, and the Gregory and Suzie Glazer Burt Boys and Girls Club gymnasium. The couple was named Outstanding Individual Philanthropists in 2017 by the Central Iowa Association of Fundraising Professionals.
Fisher succeeds David Golder, managing partner of Golder Investment Management and vice president and treasurer of the Golder Family Foundation, as board chair for Drake. Golder has served in that role since July 2016.