Drake University Law School emphasizes practical training, alongside substantive knowledge, to ensure our students graduate as complete professionals, ready to excel in the real world. As a part of that mission, we place great importance on preparing our students for the rigor of the bar exam.
Several years ago, Drake Law School created a new position to focus solely on bar preparation and academic success. Brooke Axiotis (LW'12), Director, Academic Success Program and University Lecturer in Law, joined the Law School in 2017. Axiotis teaches a specialized bar preparation course for third-year students that gives them a head start towards passing the bar exam.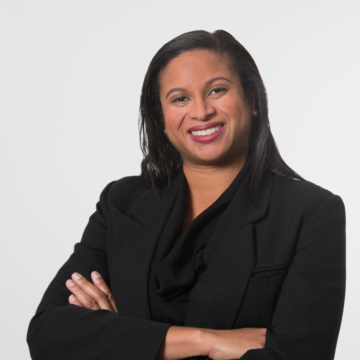 Additional bar exam-focused innovations at the Law School include an added emphasis on counseling and student advising, and post-grad support from Drake Law faculty that utilizes their areas of expertise.
Now, Drake Law School is excited to announce a new partnership with bar review leader BARBRI. The pioneer in bar review, BARBRI remains the top choice for bar exam preparation nationwide. The new partnership seeks to improve outcomes for students, and decrease the burden of post-graduation bar preparation costs.
Through the partnership, BARBRI will provide high-quality materials to enhance Drake Law School's bar preparation course. Drake Law School faculty will also have access to exceptional curriculum-oriented resources from BARBRI, which will incorporate bar preparation in all bar-tested courses, beginning even in the first semester of our students' legal education at Drake Law School.
Post-graduation, the retail price of bar preparation programs can be a barrier for law students. Thanks to Drake Law School's new collaboration with BARBRI, our students will receive a significant discount.
"It is exciting that the agreement includes such a discount for our law students' bar preparation program. It will certainly afford more students the ability to choose a high quality program," Axiotis comments.
Across the board, law schools are confronting a nationwide trend of declining bar exam success. In 2017, the latest year for which national results are available, just 59% of test takers in the United States passed the bar exam.
In contrast, the success rates of Drake Law students have held steady. The most recent results indicate that 88% of first-time test takers from Drake Law School passed the July 2018 Iowa bar exam, exceeding the statewide pass rate of 86%. Across all jurisdictions, 75% of first-time test takers from Drake Law School passed the February 2019 bar exam.
The collaboration established between Drake Law School and BARBRI will complement existing initiatives aiming to achieve even stronger bar exam pass rates.
"Passing the bar exam is an essential outcome of a legal education," says Dean Jerry Anderson, "The Drake Law School faculty and staff are dedicated to empowering student success, and our new relationship with BARBRI will be another tool we can leverage to do so."
"BARBRI appreciates the opportunity to have helped hundreds of Drake graduates pass the bar exam," said Mike Sims, BARBRI President. "Now with this partnership, BARBRI will support Drake students and faculty from the first day of law study through the last day of the bar exam."