Urban Plains students interview Lisa Ling
Students in the senior capstone class Urban Plains had the opportunity to interview broadcast journalist Lisa Ling, who was on campus last week as the Bucksbaum Lecture speaker. Pictured from left: Kalle Sorbo, Claire Franksen, Lisa Ling, Katie O'Keefe, Nick McGlynn.
"Journalism at the Crossroads" tonight
Join the conversation about the future of the media industry with longtime Des Moines broadcast journalists Dave Busiek and Kevin Cooney, political blogger Laura Belin of Bleeding Heartland, Des Moines Register reporter Linh Ta, and Business Record publisher Chris Conetzkey. The event, sponsored by the Drake School of Journalism and Mass Communication to celebrate 100 years of journalism education at Drake, will be held Monday, April 15, starting at 7 p.m. in the Cowles Library Reading Room. The discussion is free and open to the public.
Konfrst wins advising award
Professor Jennifer Glover Konfrst was named outstanding faculty advisor at the Greek Life award ceremony last week. Konfrst teaches in the SJMC's Public Relations, Strategic Political Communication and Master of Arts in Communication programs. Congratulations to Professor Konfrst on this well deserved award!
Drake Mag editor applications open
Applications are open for both print and online 2019-20 Drake Magazine editor positions. The application is open to anyone interested in being one of the copy editors or design/photo editors, but journalism experience is preferred. For more information, see https://docs.google.com/document/d/16YVNgWjAJvxc-1eEqbIWXGXRSLIfV9onD_dt5QXGi0g/edit?usp=sharing
Alumni news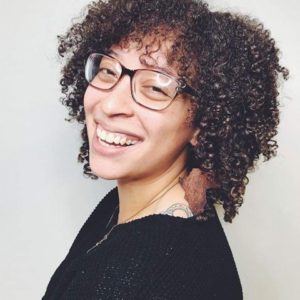 Tess Montgomery, JO'15, left, digital marketing specialist at TPT, has been named a Twin Cities up-and-coming PR and social media marketing professional to watch.
Work by Dave Lubbers, JO'86, a producer at ESPN, has won an Investigative Reporters and Editors award for sports investigative reporting. The story for "Outside the Lines" detailed the Larry Nassar Michigan State sex abuse scandal.
Jon McDonald, JO'11, is a nominee for the Minneapolis ad federation's 32 Under 32 award. Jon is an account superviser at Carmichael Lynch.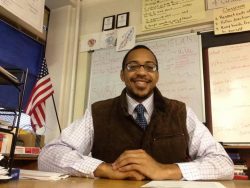 Kyair Butts, JO'11, right, is one of 10 finalists for Baltimore teacher of the year. "Mr. K" is a sixth-grade literacy teacher and coaches the debate team. Read more about it here: https://www.baltimorecityschools.org/teacher-year?fbclid=IwAR33DhqTc4XDvvcStarUfhvZPKTl7dUGKlkwd_GqrJ_V5Ij7uDPgdx1zGuk
Donate used jeans for Denim Day on April 24
Drake SJMC has volunteered to participate in Denim Day on April 24. VIP: Violence Intervention Partners  is organizing Drake departments and organizations to collect and display 37 pairs of jeans at exhibits around campus. This is a statement of support and solidarity with the 37 victims of sexual assault every hour. If you or your organization is interested in contributing used jeans to the cause, please drop them off with SJMC administrative assistant Denise Ganpat in Mer. 118. If you would like to be recognized for your donation, leave your name with Denise.
Meredith Hall building hours
Meredith Hall is unlocked during the following hours when classes are in session:
Sunday: 7:30 a.m.-9 p.m.
Monday-Friday: 7 a.m.-9:30 p.m.
Saturday: 7:30 a.m.-5:30 p.m.
Students with SJMC majors can swipe into the building with a Drake ID even when the building is locked from 7 a.m.-2 a.m., Sunday-Thursday. Students who are already in the building when it is automatically locked are allowed to stay in the building. Students who need 24/7 access to swipe into the building should talk to their faculty member or adviser about how to obtain all-hours access.
Have a news item for the Memo?
The SJMC Monday Memo is a weekly newsletter to keep members of the wider SJMC community updated on School news, achievements, events and opportunities. If you have an item for the Memo, please send it to Dean Kathleen Richardson (kathleen.richardson@drake.edu) or SJMC webmaster and multimedia professor Chris Snider (christopher.snider@drake.edu). SJMC alums and other professionals can also contact Chris to have the Memo delivered via weekly email.
The School of Journalism and Mass Communication strives to create a community of scholars that represents the complexity of the human experience in regards to race, ethnicity, sex, sexual orientation, economic status, political views, gender identification, religion, age and physical abilities. We are committed to creating a welcoming and supportive environment for all our faculty, staff, students and visitors, and celebrating our differences through the lens of the First Amendment value of freedom of expression.