A generous gift by NuCara Management Group, Inc., will provide scholarships for the next five years to occupational therapy students in the College of Pharmacy and Health Sciences.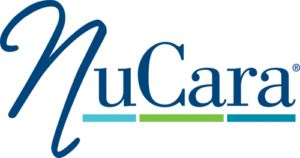 The scholarship gift of $50,000 by NuCara will have lasting impact on aspiring occupational therapists in the college's new Occupational Therapy Doctorate (OTD) program, which recently received full accreditation from the Accreditation Council for Occupational Therapy Education (ACOTE).
"We are deeply appreciative of NuCara's generosity in establishing this scholarship for occupational therapy students," said Renae Chesnut, dean of the Drake University College of Pharmacy and Health Sciences. "Their support will enhance the affordability of higher education for future generations of Drake students."
NuCara Occupational Therapy scholarships will be designated for OTD students with demonstrated financial need for the purpose of assisting these students achieve their goal of becoming an Occupational Therapist.
Located in more than 30 locations across 5 states, NuCara Pharmacy & Home Medical specializes in providing pharmacy services and healthcare to patients within their own homes, such as providing personalized compounding prescription services and home medical equipment and supplies to homebound patients. Given the critical role Occupational Therapists play to enable patients to resume daily living activities in the home, the support of Drake occupational therapy students by NuCara Pharmacy & Home Medical is a natural fit.
"Occupational Therapists are an important part of the healthcare system through their use of therapeutic activities to help patients recover and maintain daily living skills," said TJ Johnsrud, President, NuCara Management Group. "Supporting Drake's occupational therapy students aligns well with our mission to provide diverse pharmacy and other health care products and services to our patients."