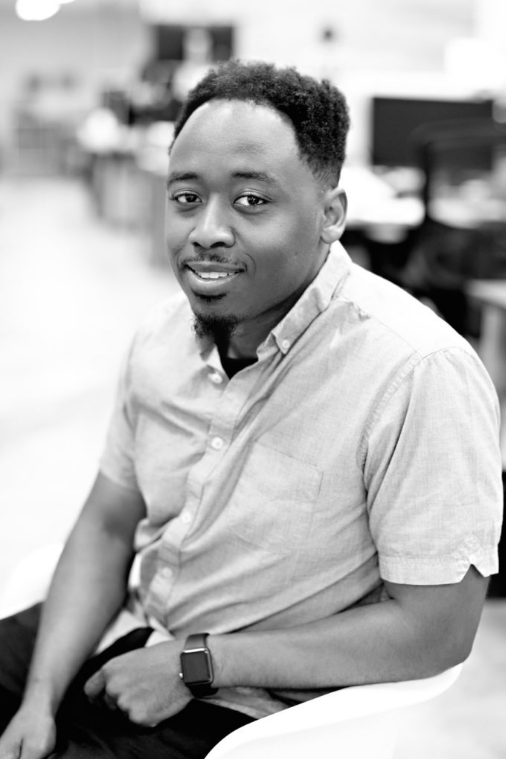 DeCarlos Love, AS'06, has had a unique career trajectory, launching him from the Drake classroom to the heart of technological innovation.
A class visit from the CIO of Principal Financial Group led to his first job out of college. Next, he was in a product-orientated role at Target, working on web and mobile e-commerce experiences.
"I saw firsthand how a good experience can really make a difference in customer response and how that can benefit your business," Love said.
This passion pointed him to Los Angeles, where he jumped on board with a digital agency. This immersed him in what it takes to design products that create the best experience possible for customers. He led the charge on the creation of streaming services including FXNOW and Simpsons World for Fox and FX.
Before moving to Los Angeles, he'd reached out to the biggest companies in California—including Apple. Apple later contacted him, offering him a job that put him in Silicon Valley. But Love still wasn't satisfied. "After Apple, I started thinking about my long-term career. For me, it came back to my two biggest passions: sports and technology," Love said.
At Drake, Love pursued technological know-how in the classroom as a computer science major and business minor, while also seeking athletic excellence on the football field.
"My college experience would not have been the same without the lessons learned, the discipline taught, or the lasting experiences that football provided," Love said. "And in some cases, my coaches and teammates are the people my new employer is engaging with for business."
Love has gone back to his roots working at Athos as its head of product and design. The company is at the forefront of wearable athletic technology. It sells sportswear embedded with sensors linked to a mobile app, giving athletes, their trainers, and their coaches real-time analysis of which muscles are used during a workout. Love has come full circle, doing what he loved at Drake for his career.
"The math and science education at Drake was truly remarkable," Love said. "It is the very foundation that allowed me to experience and succeed in what I'm doing today."