Current and prospective CPHS students will explore medical ethics and the future of U.S. health care at Pharmacy & Health Sciences (PHS) Day, Thursday, February 21.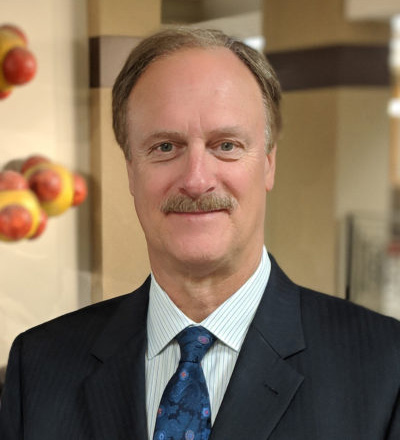 PHS Day 2019 will feature keynote speaker Dr. Kenneth Anderson, interim dean of the Des Moines University (DMU) College of Osteopathic Medicine and author of Saving the Heart of American Health Care: How Patients and Their Doctors Can Mend a Broken System. Prior to his current position at DMU, Dr. Anderson was Chief Operating Officer, Acting President, and Chief Executive Officer for the Health Research and Educational Trust of the American Hospital Association in Chicago.
The PHS Day morning session will be held in Sheslow Auditorium. Registration opens at 7:50 a.m., in Levitt Hall, with the program beginning at 8:30 a.m. This year's agenda includes:
State of the College Address, Dean Renae Chesnut, 8:35 a.m.
College Awards, 9:15 a.m.
Game/Prize Break, 9:45 a.m.
Keynote Speaker Dr. Kenneth Anderson, 10:00 a.m.
Alumni Achievement Awards, 11:00 a.m.
PHS Day shifts to the Olmsted Center in the afternoon, with a variety of student-focused presentations. Registration for the afternoon begins at 11:30 a.m., followed by lunch at 11:40 a.m.
The Exhibition Hall will be held in Parent's Hall North at 11:30 a.m. There will be mini discussions at 12:30 p.m., with three breakout sessions occurring at 2:30 p.m.:
Health Sciences Senior Internship Panel Discussion
Occupational Therapy Accreditation Celebration
Pharmacy Student Awards
Pharmacy & Health Sciences Day, an annual event that began in 1988 on Drake's campus, is planned and implemented by students for students. The annual event features a variety of topics that address current and future health care issues, along with recognizing award recipients.
Questions can be directed to brittany.sulkowski@drake.edu.