Nicholas Roth, professor of piano at Drake University, will present the next concert of the 2018–2019 season of the Drake University Keys to Excellence Piano Series on Monday, Nov. 26, at 7:30 p.m. in Sheslow Auditorium. The performance, which is free and open to the public, will feature the following works:
W. A. Mozart: Sonata in A Minor, K. 310
Robert Schumann: Humoreske, Op. 20
Frederic Chopin: Four Impromptus
Frederic Chopin: Polonaise in A-flat ("Heroic"), Op. 53
About the artist
Nicholas Roth began formal studies at age 12, receiving critical acclaim for his appearances by the age of 18. He appeared as a soloist with the St. Louis Symphony and the Indianapolis Symphony under Raymond Leppard, among others. Roth is featured as a performer and teacher throughout North and South America, Europe, and Asia. He is a Yamaha Artist and a Beethoven Fellow of the American Pianists Association. He earned prizes in the chamber music competitions of Tortona and Pietra Ligure, Italy, and received a DAAD grant to further his studies in Germany. Roth holds a Doctor of Musical Arts degree from Michigan State University, Artist Diplomas in solo piano performance and art song collaboration from the Hochschule für Musik in Munich, and Master and Bachelor of Music degrees from Indiana University, where he was the recipient of the School of Music's highest honors. He studied with Ralph Votapek, Elisso Virsaladze, Helmut Deutsch, Edward Auer, Emilio del Rosario, and Michel Block.
Roth has taught masterclasses at Indiana University, SoundSCAPE Festival in Italy, Isidor Bajić School of Music in Serbia, Conservatorio Superior Nacional de Musica in Quito, Ecuador, International Beethoven Festival in Chicago, Vanderbilt University, University of Chicago, and many other schools in the U.S. Roth was honored by the House of Representatives of the General Assembly of the State of Indiana for his "contribution to the performing arts, his accomplishments as a concert pianist, and his inspiration to young musicians."
In 2016 and 2017, Roth joined Drake colleagues and students at Minzu University in Beijing to present masterclasses and performances. He has also performed and taught at Pusan National University in South Korea. During the summer, Roth serves on the faculty of the Ono Zone International Music Festival in Quito, Ecuador.
Other recent highlights include serving on the faculty of the Edward Auer Summer Piano Workshop at the Jacobs School of Music of Indiana University and the Classical Music Festival Piano Seminar in Eisenstadt, Austria, appearing as a featured performer on A Prairie Home Companion with Garrison Keillor, and collaborating with Robert Spano in a performance of Gershwin's Rhapsody in Blue.
Roth is a professor of piano at Drake University. Previous appointments include University of Wisconsin – Stevens Point and Alma College. He has recorded for the Blue Griffin, Naxos, MSR Classics & Innova recording labels. His recordings with Blue Griffin have garnered exceptional reviews from International Record Review, Gramophone, Fanfare, and American Record Guide. Roth is the founder of the Drake University Keys to Excellence Piano Series, now in its sixth season, featuring renowned artists from all over the world.
About Keys to Excellence Piano Series
Keys to Excellence Piano Series was created to raise awareness of Drake's fundraising efforts for 70 new Yamaha pianos for the music department. It brings internationally acclaimed artists to perform on the Yamaha CFX concert grand at Drake University. The series is supported by Yamaha, West Music, Civic Music Association, and Drake University. For more information, contact Nicholas Roth at 515-321-5947 or nicholas.roth@drake.edu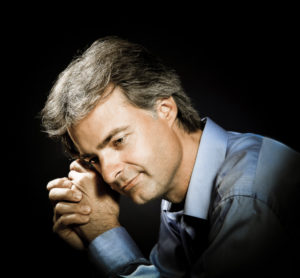 Keys to Excellence Piano Series 2018–19:
OCTOBER 8: Silvan Negrutiu– Millikin University
NOVEMBER 26: Nicholas Roth – Drake University
FEBRUARY 11: Quentin Kim – Pusan National University (South Korea)
MARCH 25: Thomas Rosenkranz – University of Missouri Kansas City
APRIL 29: James Giles – Northwestern University
All performances begin at 7:30 p.m. in Sheslow Auditorium and are free and open to the public.