Drake L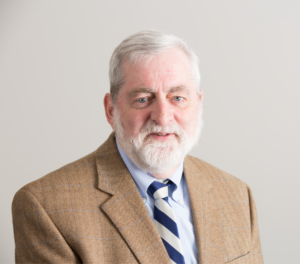 aw School Professor Allan Vestal will present the Constitutional Law Center's Judge James Grant Iowa Constitution Lecture on Nov. 15, 3-4 p.m., in Cartwright Hall, Room 213.
Vestal's lecture is titled "Two Tenets of Religious Liberty in the Constitutions of Iowa." The event is free and open to the public.
"The talk will focus on how the constitutions of Iowa guaranteed religious liberty in two ways that are different than the Federal Constitution," said Miguel Schor, associate director of the Constitutional Law Center. "The topic is of contemporary importance, as the United States Supreme Court has been asked to focus on the religious liberty guarantees of the states."
The program has been approved for one hour of state CLE credit.
Vestal has been a professor of law at Drake University since 2009. He also served as dean of Drake Law School from 2009-2014.
Previously, Vestal was dean and professor at the University of Kentucky College of Law, and associate dean and professor at Washington & Lee University School of Law. He also worked in private practice, specializing in business and commercial transactions, regulated industries, and civil trials and appeals. Vestal is a graduate of Yale University and Yale University Law School.
Vestal has published a variety of scholarly articles on a wide range of legal subjects, including  The Other Lawyer in the Courtroom: The Prosecutor in To Kill a Mockingbird, 86 Mississippi Law Journal 167 (2016) and The Lingering Bigotry of State Constitution Religious Tests, 15 University of Maryland Law Journal of Race, Religion, Gender and Class 55 (2015).
In addition, Vestal is an elected member of the American Law Institute.
The Judge James Grant Iowa Constitution Lecture Series was introduced in 2012 by the Drake Constitutional Law Center to feature prominent experts on the topic of the Iowa Constitution. Judge Grant served as a district court judge as well as Speaker of the Iowa House of Representatives. He was elected to represent Scott County in Iowa's first constitutional convention in 1844 and the second convention in 1846.  In both of these conventions, Grant served as a principal drafter of Iowa's Bill of Rights.  Grant also helped establish the Iowa State Bar Association and served as the organization's first president.
The Drake Constitutional Law Center is one of only four constitutional law programs established by the U.S. Congress and funded by the federal government. The center's mission is to foster study of the U.S. Constitution and its roots, formation, principles, and development.