Cool jobs, snacks and . . . Griff!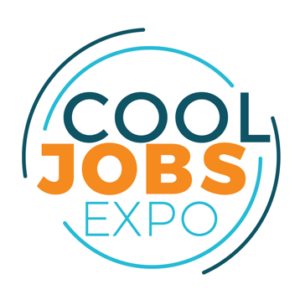 Celebrate all things Drake SJMC this week with snacks in the back lobby of Meredith Hall! This year's JMC Days also coincides with Innovation, Creativity and Entrepreneurship Week, sponsored by the Innovation Studio and Entrepreneurship at Drake. Some of the events on tap this week:
Cool Jobs Expo, tonight, Monday, Oct. 29, 5-7 p.m. in Meredith Hall: Alumni and employers from the Des Moines area will showcase jobs in their industries, from television to non-profit to start-ups. Drop-in sessions every 15 minutes at locations throughout Meredith Hall. Special guest: live Drake mascot Griff! Among the featured employers: fullCIRCLE creative + coaching (with their horses near the Olmsted parking lot!), Great Midwest Pet Expos, Trilix Marketing, ARAG Legal, PROJECTS by Cathy Erickson, Food and Swine, Girl Scouts of Greater Iowa, University Communications and The Beautiful Bulldog Contest, MakUSafe, Maple Street Ventures, Iowa Senate Democratic Research Staff, Hoyt Sherman Place, National Pork Board, WHO-TV, RipRoar Events, Greater DSM Partnership and a mini-showcase of non-profits.
Innovation Week Community Coffee, Tuesday, Oct. 30, 8 a.m. at the Pomerantz Stage of the Olmsted Center: Learn about student businesses and how they got their start with the support of the Lorentzen Student Hatchery.
PR Horror Stories, Tuesday, Oct. 30, 8:15-9 p.m. in Mer. 104: Join the Public Relations Student Society of America chapter for a crisis simulation and PR horror stories!
Halloween open house, Wednesday, Oct. 31, 5-7 p.m. in Meredith Hall: Celebrate the holiday with treats and events at the Innovation Studio (Mer. 124C) and eat candy while checking out the remodeled Drake Broadcasting System studio (Mer. 9 in the basement).
Presentation by Dr. Stacy Gnacinski, Thursday, Nov. 1, 2 p.m. in Upper Olmsted, Rooms 210 & 31: Professor Gnacinski will be talking about her research and work on performance psychology, the factors that enable individuals, teams and groups to reach their goals for achieving success.
Creativity and Innovation Fair, Friday, Nov. 2, 2-4 p.m., Cowles Library Reading Room: Join fellow students from across campus at this multi- and interdisciplinary fair showcasing innovation, creativity and entrepreneurship.
Sign up for fall leadership conference
The Fall 2018 Sussman Leadership Conference, presented by the Don Adams Leadership Institute, is available to all Drake students who are interested in enhancing their leadership skills.
Leading Across the Divide
with featured keynote speaker: Dr. Rachel Paine Caufield
Sunday, Nov. 4
11 a.m.-3 p.m.
Olmsted Center
How do you respect and work with others whose viewpoints you find disrespectful, uninformed, or hurtful to you and those you love? What can we do to ensure all perspectives are welcomed and shared as student leaders on campus? How do we move forward after sharing divisive opinions to lead, make decisions, and take action in the best interests of all in a community? The Fall 2018 Sussman conference theme, "Leading Across the Divide," will address these themes and more, with a specific emphasis on helping students build the leadership skill of seeking to understand and communicate across diverse perspectives in a way that builds positive, collaborative, and sustainable change. Registration is free for all Drake students, and includes brunch, a keynote speaker, and three breakout sessions to build your leadership skills.
Space is limited! Register here by Thursday, Nov. 1: http://bit.ly/SFLC2018
Questions? Contact Kristin Economos, Director of Student Leadership Programs, at kristin.economos@drake.edu
SJMC to host Holocaust Memorial speaker
Eric Schmalz, the community manager for the History Unfolded project at the U.S. Holocaust Memorial Museum, will speak on Thursday, Nov. 8, at 7 p.m. in Sussman Theater. Schmalz's talk is entitled, "The Gauntlet Has Been Thrown: Newspapers, Op-Eds and American Responses to Anti-Semitism." It will address the role the media played in what Americans knew about the world and the rise of anti-Semitism from the end of World War I to 1941. Schmalz will also be speaking in the Intro to Strategic Political Communication class on Thursday, 9:30-10:45 a.m. in Mer. 124B, and visitors are welcome. Schmalz's visit is sponsored by the SJMC, the Principal Center for Global Citizenship,  Jewish Federation of Greater Des Moines, Iowa Council for Holocaust Education and Drake Hillel.
Meredith Hall building hours
Meredith Hall is unlocked during the following hours when classes are in session:
Sunday: 7:30 a.m.-9 p.m.
Monday-Friday: 7 a.m.-9:30 p.m.
Saturday: 7:30 a.m.-5:30 p.m.
Students with SJMC majors can swipe into the building with a Drake ID even when the building is locked from 7 a.m.-2 a.m., Sunday-Thursday. Students who are already in the building when it is automatically locked are allowed to stay in the building. Students who need 24/7 access to swipe into the building should talk to their faculty member or adviser about how to obtain all-hours access.
Have a news item for the Memo?
The SJMC Monday Memo is a weekly newsletter to keep members of the wider SJMC community updated on School news, achievements, events and opportunities. If you have an item for the Memo, please send it to Dean Kathleen Richardson (kathleen.richardson@drake.edu) or SJMC webmaster and multimedia professor Chris Snider (christopher.snider@drake.edu). SJMC alums and other professionals can also contact Chris to have the Memo delivered via weekly email.
The School of Journalism and Mass Communication strives to create a community of scholars that represents the complexity of the human experience in regards to race, ethnicity, sex, sexual orientation, economic status, political views, gender identification, religion, age and physical abilities. We are committed to creating a welcoming and supportive environment for all our faculty, staff, students and visitors, and celebrating our differences through the lens of the First Amendment value of freedom of expression.