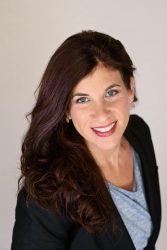 This weekend the Drake University Music Department presents The Magic Flute, an opera known worldwide for its timelessness and beauty. The German comedy in the form of Singspiel, which includes both singing and spoken dialogue, premiered in the Freihaus-Theater auf der Wieden in Vienna, Austria in 1791 and has impressed audiences ever since.
Presented as a collaboration of more than 60 students, faculty members, and professionals, Drake's production will be a final bow for Associate Professor of Voice Ann Cravero, who plans to step down this spring as director of Drake's Opera Theater after nearly 17 years in the role. Cravero is looking forward to continuing her work as a full-time voice faculty member teaching diction, vocal pedagogy and studio voice, as well as pursuing outside professional singing and directing opportunities.
"The talent we have in the [production] is extraordinary," said Alice Lind, a junior at Drake playing the third lady to the Queen of the Night, The Magic Flute's main antagonist. "Our cast is so strong this season, and it's delightful to see so many professionals collaborating together. Also, this is the last year of directing for our artistic director, Ann Cravero, so we all want to give her one last, amazing show."
The Magic Flute runs Friday, May 4 through Sunday, May 6. Showtimes are 7:30 p.m. Friday and Saturday, and 2 p.m. Sunday; tickets are $15 for adults and $10 for students, seniors, and anyone with a Drake ID. Tickets can be purchased at www.drake.edu/fineartsboxoffice/.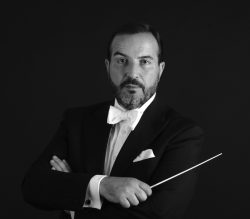 The production is conducted by Maestro Stefano Vignati, adjunct instructor of voice and instructor of Italian with the World Languages and Cultures Department. Professor of Voice Leanne Freeman-Miller is the production's musical director, and Ellis and Nelle Levitt Distinguished Professor of Conducting Aimee Beckmann-Collier is chorus master. Vignati will direct the Opera Theater starting next year.
Vignati described the opera as a partnership between music and theatre, with music taking the lead. He said that it's not only a great experience for singers but for actors as well, because it provides them with plenty of valuable stage time.
"You can study, you can practice, you can have lessons, you can have recitals but going on stage, it's another world completely," said Vignati. "The opportunity to sing with a full orchestra is amazing."
According to Lind, the collaboration between musicians with different areas of expertise –vocal and instrumental–is fantastic.
"It's not often that undergraduate vocalists get to work with instrumentalists, much less a full orchestra," she said. "To have this talented group of musicians working with us is an experience for all the singers, and it really makes the music of Mozart come to life."
This is Lind's second performance of Mozart's The Magic Flute. Meanwhile, Vignati is a veteran of the opera: He has taken part in 15 productions during his 30-year career.
"I know this opera better than the story of my family," laughed Vignati.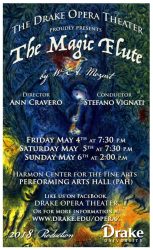 While the name of the opera hasn't changed in its almost 300 years of existence, the differences in each performance lie within its interpretation, he said.
"The beauty of The Magic Flute is that, because of the interpretations of different conductors and different directors, the opera is new every time," said Vignati. "You can see the same opera but with completely different acting, tempos, rhythms of the music. It renews itself every time."
Like many professional companies and theatres that produce this opera, in addition to the dialogue being spoken in English, subtitles will be provided during the singing parts, which are in German, so that the audience is able to follow along and understand the story.
"What I love about The Magic Flute is how enjoyable it is for all people, not just lovers of opera," said Lind. "It's a silly, beautiful show with a child-like charm that makes it a real audience pleaser. Opera does not have to be an elitist art form; it can be fun and interesting for anyone!"
To first-year vocal performance major Bailie Bautch-Breitung, The Magic Flute is special because of its diversity in music, as it includes songs that range from exciting and uplifting, to dramatic and sorrowful.
"People should come experience this opera because it is an extraordinary opera full of love, mystery, and comedy that everyone can enjoy," Bautch-Breitung said.