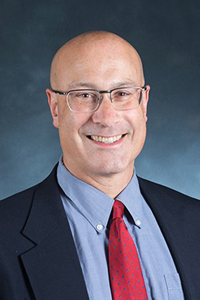 Professor Ken Kersch of Boston College will present "The Development of Constitutional Conservatism" on March 29, 3 p.m., at Cartwright Hall, Room 213.
The lecture, which is part of the Drake Constitutional Law Center's Distinguished Lecture Series, is free and open to the public. The program has been approved for one hour of Federal and State CLE credit (Activity Number: 293130).
Kersch is a professor of political science at Boston College's Morrissey College of Arts and Sciences. He is currently a Distinguished Research Fellow at the Kinder Institute on Constitutional Democracy at the University of Missouri for the 2017-2018 academic year.
Kersch's chief interests are in American political and constitutional development, American legal history, and American political thought. He is the recipient of the American Political Science Association's (APSA) Edward S. Corwin Award, the J. David Greenstone Prize from APSA's politics and history section, and the Hughes-Gossett Award from the Supreme Court Historical Society.
Kersch has published numerous articles, chapters, and reviews. He is the author of The Supreme Court and American Political Development (Kansas, 2006) (with Ronald Kahn) and Constructing Civil Liberties: Discontinuities in the Development of American Constitutional Law (Cambridge University Press, 2004). He is also completing a series of books on conservative constitutional thought in the postwar U.S. and a book on American political thought.
From 2008 to 2012, Kersch was the founding director of Boston College's Clough Center for the Study of Constitutional Democracy. He has also served as a visiting professor at Harvard University and Bowdoin College.
Prior to joining the Boston College faculty, Kersch was the inaugural Ann and Herbert W. Vaughan Fellow in the James Madison Program in American Ideals and Institutions, faculty associate in the Program in Law and Public Affairs (LAPA), and assistant professor of politics at Princeton University.
Kersch received his BA from Williams College, his law degree from Northwestern University, and his PhD in government from Cornell University.
---
The Drake Constitutional Law Center is one of only four constitutional law programs established by the U.S. Congress and funded by the federal government. The center's mission is to foster study of the U.S. Constitution and its roots, formation, principles, and development.
The Distinguished Lecture Series brings to campus the nation's leading constitutional scholars to engage students and faculty on the important issues of the day.
Learn more about the Constitutional Law Center.