The Drake University National Alumni Board will recognize six exceptional alumni with awards for service, achievement, and loyalty to their alma mater. The 2018 National Alumni Awards ceremony is set for 5:15 p.m. Thursday, April 26, at Sheslow Auditorium in Old Main, 2507 University Ave.
"This year's National Alumni Award winners have made transformative contributions to Drake and to their community," said John Smith, vice president of University Advancement at Drake University. "Their achievements are remarkable—in business, philanthropy, education, science, economic development, law, and so many other important fields. They represent the best of what it means to be a member of the Drake community, and we both congratulate and thank them for their efforts."
DISTINGUISHED ALUMNI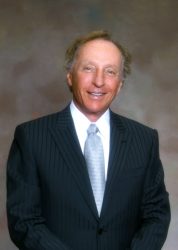 Ron Pearson, BN'62, is chairman emeritus of Hy-Vee, Inc. He joined Hy-Vee in 1960 as a part-time employee while attending Drake and accepted a full-time position upon graduation. He rose through the ranks, eventually being elected chief executive officer, chairman of the board, and president in 1983. He was named chairman emeritus in 2006, and in 2010, Hy-Vee made a gift to Drake University Athletics to name the basketball court in Ron Pearson's honor. During his career, Pearson served as Chairman of the Food Marketing Institute and was a recipient of the Sidney R. Rabb Award, FMI's highest honor for supermarket industry leaders. He is a past chairman of the Iowa Business Council and an inductee in the Iowa Business Hall of Fame. He has chaired or served on the boards of Drake University, The Principal Financial Group, the Iowa College Foundation, the Greater Des Moines Partnership, the Dowling Foundation, Keep Iowa Beautiful, Partnership for a Drug-Free Iowa, Variety – The Children's Charity, the Juvenile Diabetes Research Foundation, the Iowa United Negro College Fund, and several other organizations. He also chaired the successful capital campaign to build the Russell and Ann Gerdin American Cancer Society Hope Lodge in Iowa City.
YOUNG ALUMNI LOYALTY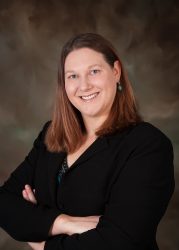 Tammi Blackstone, AS'00, is a public servant with experience in criminal defense, juvenile justice, and family law litigation. She has served since 2015 as coordinator of the Iowa Department of Human Rights' Criminal Justice Information System. Previously she was an attorney in private practice for 10 years, arguing several cases before the Iowa Supreme Court and Iowa Court of Appeals. While at Drake, she was member and captain of the Women's Basketball team that made three trips to the NCAA tournament and advanced to the final four of the WNIT. She earned All-MVC honors and holds Drake Women's Basketball records for blocked shots and shooting percentage. She is a member of the Bulldog Club Board and the President's Circle Board, and received Drake Athletics' Double D Award in 2014. She has served her community as a board member for the nonprofit Community Youth Concepts, a member of the Iowa Girls' High School Athletic Union's E. Wayne Cooley Scholarship committee, and a mock trial judge for middle school and high school students.
YOUNG ALUMNI ACHIEVEMENT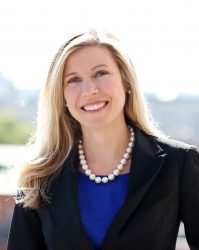 Tiffany Tauscheck, JO'01, CDME, is chief strategy officer at the Greater Des Moines Partnership. In that role, she helps lead strategic planning efforts, promotes regional economic development, and fosters strategic community and corporate relationships. Since joining The Partnership in 2015, she served as team lead on the organization's Maximizing Momentum 2022 Investor Campaign, which successfully secured a record increase in contributions and a record number of new investors. She also oversaw a multi-year regional research and branding project that resulted in the unveiling of the DSM USA regional identifier and Downtown DSM USA identifier. Prior to joining The Partnership, she held professional roles in journalism, marketing, development, and tourism. She is a long-term member of Drake University's National Alumni Board, a recent graduate of the Executive Education Center at Drake University's "Leading Others" program, and a member of the Drake Relays Continuous Improvement Planning Task Force. She serves the community through a number of national, regional, and state boards and committees.
COMMUNITY SERVICE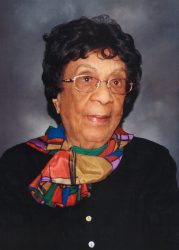 Catherine Gayle Williams, LA'61, is a 103-year-old trailblazer who improved the lives of children and families in Iowa through her career in state government. When she retired as deputy commissioner of the Iowa Department of Human Services in 1981—a position that made her the highest-ranking African-American in Iowa state government at the time—she capped a nearly 30-year-long career marked by "firsts." She established the first foster parent group for children with developmental disabilities, provided the first statewide training program for foster parents, developed the first subsidized adoption program, and implemented Iowa's first child abuse registry. Her efforts resonated on a national level with the creation of uniform standards for the delivery of foster care and daycare services. She has served the community in myriad ways, through involvement with Iowa's Health Services Council, the City of Des Moines Planning and Zoning Commission, Simpson College, and St. Paul African Methodist Episcopal Church. She is a recipient of the Drake University Distinguished Alumnae Award in 1981 and a member of the Iowa Department of Human Rights' Iowa Women's Hall of Fame.
ALUMNI LOYALTY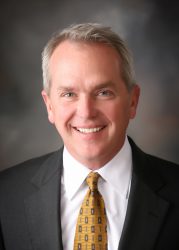 Scott Johnson, GR'90, is an owner in Johnson Holding Company. He retired from Wells Fargo Bank in 2013 after spending 34 years with the company; as the organization's Iowa-Illinois regional president, he was responsible for 92 retail banks in 45 markets. In 2007, he led a partnership between Wells Fargo Bank and the Drake CBPA to create Drake's Career and Professional Development Center. He has served Drake University in a number of other ways, including as a member of the Drake University Board of Trustees and member of the College of Business and Public Administration's National Advisory Council. Since 2015 he has provided mentorship and advice to students as the CBPA's Executive in Residence, helping students evaluate career options and connecting them, along with faculty members, to community business leaders. He currently serves on Youth Emergency Services & Shelter's board of directors and previously served on the Greater Des Moines Partnership's executive committee, and the boards of the Principal Charity Classic and the United Way of Central Iowa.
ALUMNI ACHIEVEMENT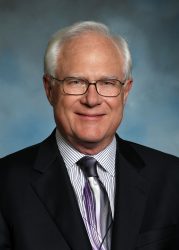 Douglas G Bruce, BN'72, GR'89 is owner and chairman of Osmundson Mfg. Co. in Perry, Iowa, a fourth-generation company for which he has worked since 1966. Osmundson is a leader in the tillage tool industry, employing approximately 100 people and selling high quality disc, coulter, seeder, and grain drill blades throughout the United States and in a number of countries. Bruce serves Drake University as a member of the Board of Trustees, and is a member of the Association of Equipment Manufacturers' Safety Compliance Board. He previously served on the boards of the American Red Cross–Serving Greater Iowa, Science Center of Iowa, Southern Farm Equipment Manufacturing Association, Ballet Des Moines, Dallas County Hospital, and Glen Oaks Owners Association. He and his wife of 31 years, Mary Kay Bruce, made a leadership-level gift to STEM@DRAKE in support of The Science Connector Building, where they dedicated an outdoor astronomy and observation deck, a classroom, and a collaboration space.