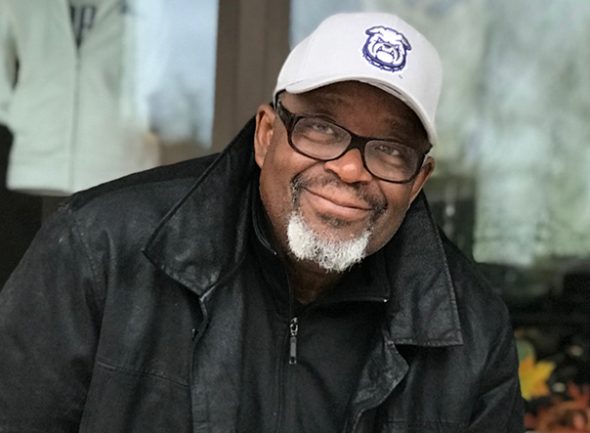 Wayne Ford, a pioneering Iowa elected official and nonprofit leader who has dedicated his life to improving the lives of Iowa's diverse population, announced today that he will donate his historical papers and materials to Drake University.
The materials, which will be stored in the Drake University Archives, will provide generations of researchers, historians, and scholars a comprehensive picture of Ford's decades-long career as a tireless advocate for equity and inclusion. The records also provide an in-depth "urban recollection" of Iowa's response to demographic change within the state since the early 1970s.
"In the Drake University Archives you will find a blueprint to deal with the diverse challenges Iowa faces today," said Ford, a 1974 Drake alumnus whose records will be stored alongside those of former Iowa Gov. Robert D. Ray (R-IA), U.S. Sen. Tom Harkin (D-IA.), and U.S. Rep. Neal Smith (D-IA). "I hope my legacy will provide a foundation for making Iowa more inclusive, the way Senator Harkin did for disability rights, Congressman Smith did with environmental protection, and Governor Ray did for refugee resettlement and services."
As an Iowa State Representative from 1996 to 2010, representing House District 71 in Des Moines, Ford introduced more than 1,400 bills and amendments, including first-in-the-nation legislation that requires lawmakers to draft minority impact statements before they can vote on any new criminal laws. That legislation has been emulated by other states, including Connecticut, Oregon, and recently New Jersey. He founded and served for 32 years as executive director of Urban Dreams, a nonprofit organization that advocates for improving life in poor and minority neighborhoods, and he founded along with fellow community activist Mary Campos the Iowa Brown & Black Presidential Forum, the nation's oldest presidential candidate forum dedicated to issues of concern to Latinos and African-Americans.
"We are grateful to Wayne Ford for the opportunity to preserve his political papers and to open them up for generations of researchers," said Drake University President Marty Martin. "These materials are a reflection of the rich relationship between Rep. Ford, Drake University, and the state of Iowa, and are an important addition to the breadth of civic and legislative history held within the Drake University Archives."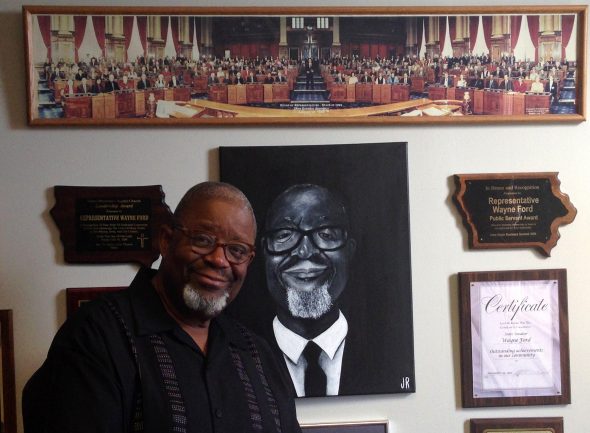 Ford was raised by his aunts in Washington, D.C.'s inner city before moving to Rochester, Minn., to play football at Rochester Junior College. He was recruited to Drake University, where he earned his bachelor's degree in education on a football scholarship after completing prerequisite courses at Des Moines Area Community College.
As a college recruit, Ford was impressed by Drake's commitment to diversity and inclusion, as demonstrated in two powerful ways—first, the University's courage to withdraw from the Missouri Valley Conference (MVC) in 1951, in protest of the racially-motivated on-field assault of African-American Drake student-athlete and Heisman Trophy candidate Johnny Bright. (Drake would not return to the MVC for football until 1972.) Second, during a campus visit, Ford noticed an admissions booklet that featured a cover photo of an African-American student, something he found to be surprisingly progressive at that time.
Ford had the opportunity at Drake to play football under coach Jack Wallace and defensive coordinator Jim Johnson, who later became known as one of the best defensive coaches in National Football League history. The University's influence continued throughout his career, with two members of the Drake community serving on Urban Dreams' original board of directors.
"Drake helped me get started, and Drake's been part of my whole [life] and career," Ford said. "I was a representative for Drake University's legislative district for 14 years. So, to donate my papers to the University, I call that going full circle and a job well done."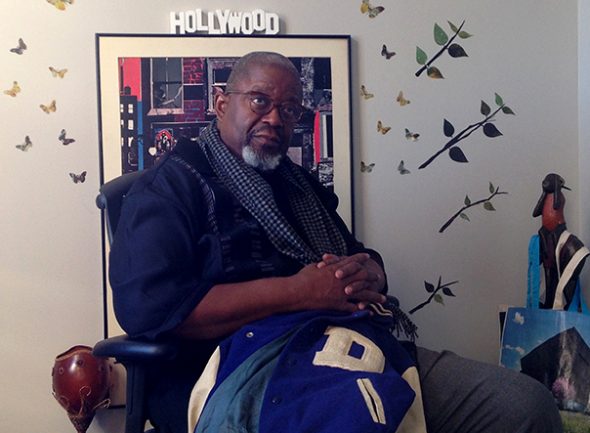 Ford's career accomplishments include the launch of the Iowa Brown & Black Presidential Forum, which he founded in 1984 with fellow community activist Mary Campos. The event has been held every presidential cycle—except for 1996, when President Clinton ran unopposed for re-nomination and Republican candidates chose not to participate—and often broadcast to an international audience. Most recently, the 2016 forum was held at Drake University and broadcast by Fusion. Ford and Campos are working to expand the forums nationally.
As a child, and later as a legislator, Ford certainly never believed that he would see his legacy on display.
"I saved a lot of my records from [the Iowa State Capitol], not for my own ego, but because I had a lack of bonding and consequently lacked the security of feeling loved," he said. "Many people have natural bonds with their mother and father—and can turn to them for affirmation—but I did not have those opportunities. So I would always say to people, 'Take a picture of this,' or 'Take a picture of that,' because those items gave me a feeling of security."
Now, Ford says, "not only have black kids seen our first black president, but when people walk into Cowles Library they will encounter the legacy of Gov. Ray, Rep. Smith, Sen. Harkin, and the other one, with a black face—Rep. Wayne Ford. Four people with Drake connections who have left their papers to the University—what an example to set for our children."
Drake University Political Papers Archivist Hope Bibens and a team of Drake students have helped Ford to move about 30 boxes worth of archival materials so far; that amount will double in the coming weeks, she said.
"It's a wonderful opportunity for our students to help preserve the legacy of an important alumnus and an influential figure in Iowa's history," Bibens said. "Mr. Ford is someone who came to Drake to play football and really never left Des Moines—he's still here, decades after he graduated, doing remarkable things."
Since his retirement from Urban Dreams, Ford keeps himself busy with a consulting firm, potential book, and working with other entities and states on expanding minority impact statement legislation.