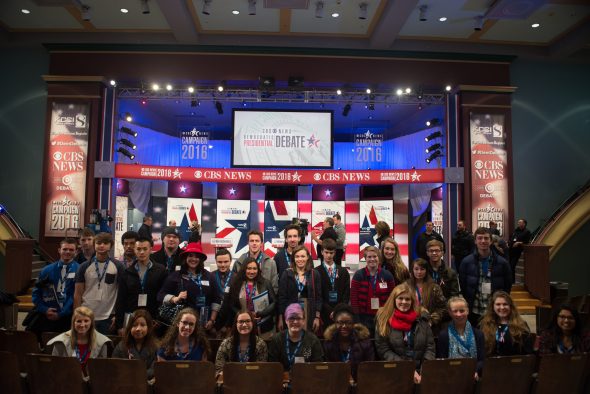 What do you call a university where students attend presidential inaugurations, work behind-the-scenes for nationally televised debates, and network with alumni who work for national news outlets?
One of the coolest places to go to college, according to Seventeen magazine. The teen-focused publication included Drake University in its feature story "Cool Schools 2018," which appears in the March/April print issue (on newsstands today).
Drake was included for its breadth of political opportunities, which rival those offered by any other U.S. college or university. In fact, Drake was one of only two schools to make the cut as a cool place for politics and 10 schools to be featured overall.
"No university will bring you closer to the Iowa caucuses," the magazine said of Drake. "In 2016, students who worked on the Iowa Caucus Project helped organize campaign events and delivered behind-the-scenes journalism."'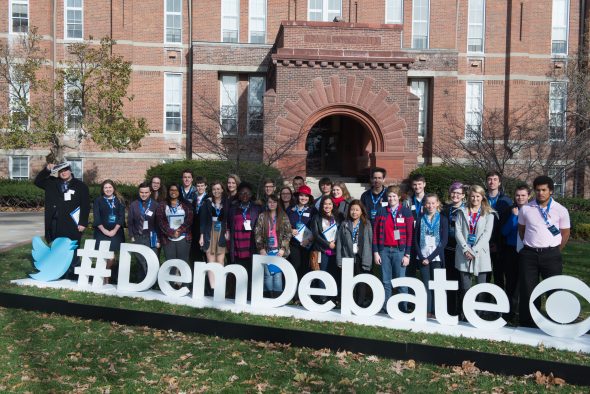 The 2016 presidential campaign season brought nine presidential hopefuls, 1,500 journalists, one Twitter Moment, five precinct caucuses, dozens of celebrities, and much more to campus. (Hence our nickname, "Capital of the Iowa Caucuses.")
But the political buzz doesn't begin and end with Iowa's first-in-the-nation caucuses. In each student's four years at Drake, they have a front-row seat for the caucuses, a vibrant mid-term election experience, and a presidential election—each bringing its own set of experiential opportunities.
"For any student who is inspired to get involved in politics, whether they want to help shape state law or join a presidential campaign, Drake offers the opportunities to pursue that passion," said Rachel Paine Caufield, associate professor of political science. "Our students have unparalleled access to the political process, and it is always a delight to see the things they do—both inside and outside of our classrooms—during their four years at Drake."
Though Caufield says she meets more presidential candidates in Iowa than she ever did in D.C., the nation's capital is readily accessible for students who want to spend time there. During a recent class trip to Washington, D.C., students watched as Donald Trump was sworn in as the 45th President of the United States, met notable Drake alumni—including a U.S. Representative and a then-writer for The Atlantic—and visited the U.S. Supreme Court.
Students who are interested in spending more time in D.C. can apply for financial assistance from The Harkin Institute for Public Policy and Citizen Engagement at Drake University, which offers summer internship support through its Harkin Institute D.C. Experience Scholarship.
In the classroom, students can major in political science; strategic political communications; international relations; law, politics, and society; and other fields that provide exceptional preparation for meaningful careers and responsible global citizenship.