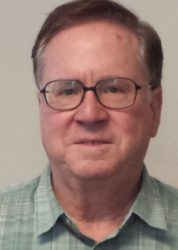 The Comparison Project's year-long series on miracles continues this month with a scholar's account of how divine action might work via quantum mechanics. Robert John Russell will deliver a lecture titled, "Does 'the God who acts' really act? Special divine action via quantum mechanics that is objective but not miraculous," at 7 p.m. Thursday, Oct. 26, at Sussman Theater in the Olmsted Center on Drake's campus.
Russell is founder and director of the Center for Theology and the Natural Sciences (CTNS) at the Graduate Theological Union in Berkeley, Calif., where also he serves as the Ian G. Barbour Professor of Theology and Science. He is a leading researcher and spokesperson for an international body of theologians and scientists committed to a positive dialogue and creative mutual interaction between their fields.
Russell's lecture will begin with basic concepts in a Christian theology of divine action, including miracles. He will focus on the challenge posed by philosopher David Hume to the concept of "miracle" as a violation of the laws of nature and its devastating consequences for theology in the 18th – 20th century. He will then describe a new way to achieve a theory of divine action in which God's action makes an objective difference in the processes of nature without in any way being a violation of, or intervention into, these processes.  He will argue that quantum mechanics offers a promising approach for such a theory and may allow Christian theology to view God as acting in, with and through the biological evolution of life.
Russell's most recent book is Time in Eternity: Pannenberg, Physics and Eschatology in Creative Mutual Interaction (University of Notre Dame Press, 2012). He has co-edited a six-volume CTNS/Vatican Observatory series on scientific perspectives on divine action and the first volume in a new series on scientific perspectives on the problem of natural evil. He is a founding co-editor of the scholarly journal Theology and Science, which is distributed to CTNS members worldwide. Dr. Russell is an ordained minister in the United Church of Christ. He received a Ph.D. in physics from the University of California at Santa Cruz (1978) and an M.A. in Theology and an M. Div. from Pacific School of Religion, Berkeley (1972).
The Comparison Project enacts global philosophy of religion in the local Des Moines community. It is supported by the Drake University Center for the Humanities, Humanities Iowa, the Medbury Fund, the Drake University Principal Financial Group Center for Global Citizenship, the Des Moines Area Religious Council, and Cultivating Compassion: The Dr. Richard Deming Foundation.
Future events in The Comparison Project's series on miracles include:
Thursday, November 16: "On the Role of Miracles in the Vimalakirti Sutra in the Early Medieval China." Shi Jingpeng, Minzu University of China, Beijing. 7 p.m., Sussman Theater.
Saturday, December 2: A Course in Miracles Workshop, offered by local instructors of A Course in Miracles, including Debra Landwehr Engle, author ofThe Only Little Prayer You Need. Meredith Hall, 8:30am-Noon.