Students in Professor Chris Snider's web page design class learn to create sites using HTML and CSS. Then they create websites (usually personal portfolios) using an installation of the WordPress content management system.
Learning WordPress is an important part of the class. Currently 27 percent of the web is powered by WordPress. That means students are going to encounter WordPress sites in the real world in the very near future. Knowing the inner-workings of WordPress will give them a leg up on the competition for jobs and internships.
Below are examples of sites created by students in Snider's class this semester:
Emily Bagg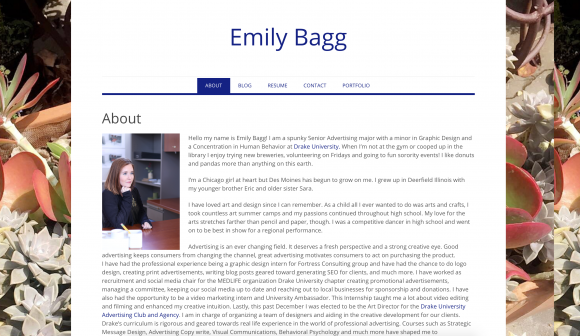 Alexis Cruz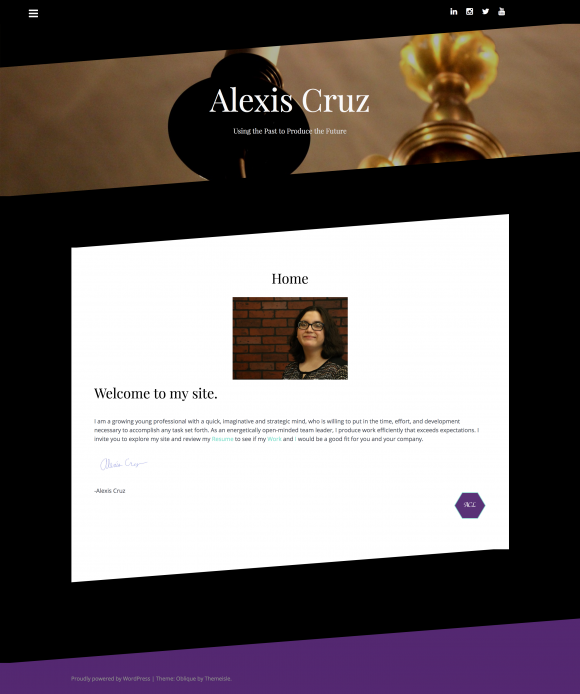 Brooke Haesemeyer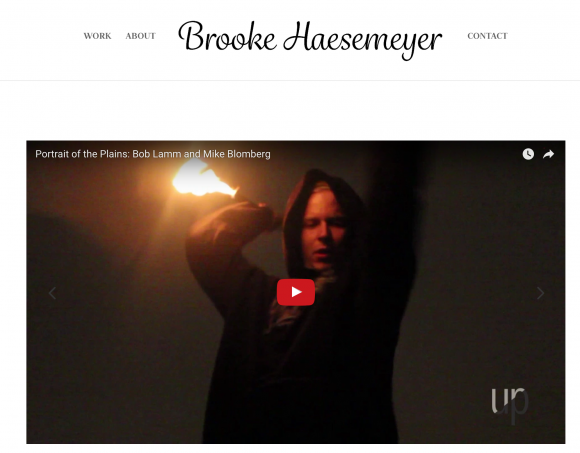 James Jolly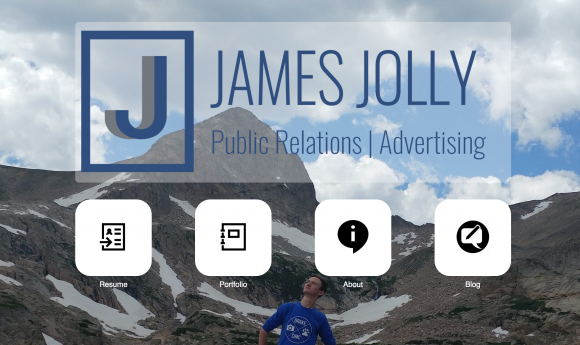 Autumn Meyer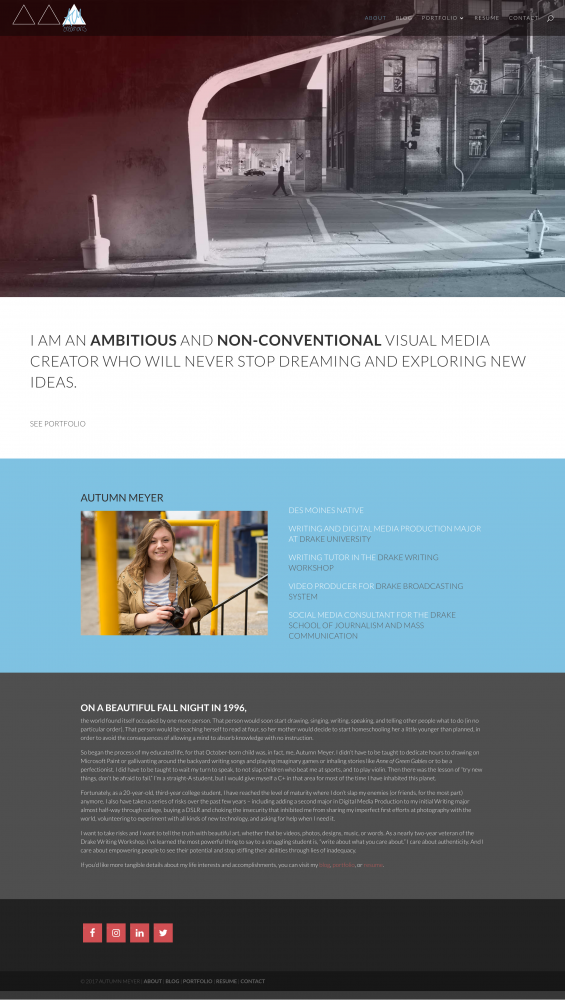 Samantha Ohlson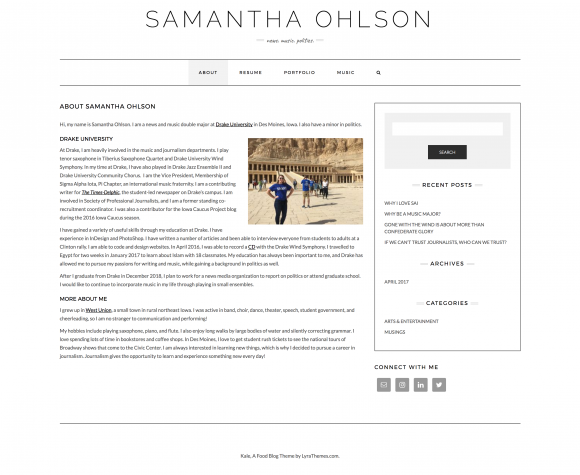 Lauren Reno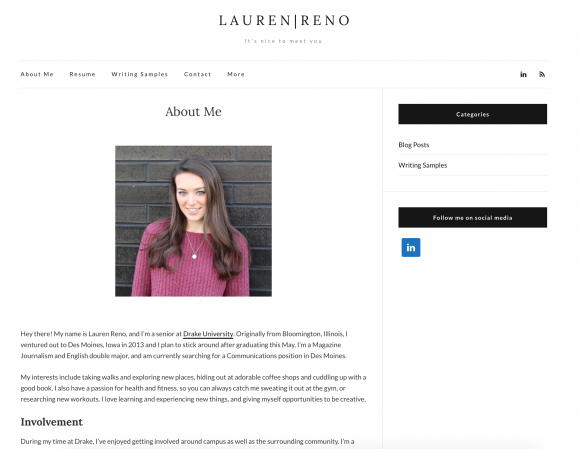 Adam Rogan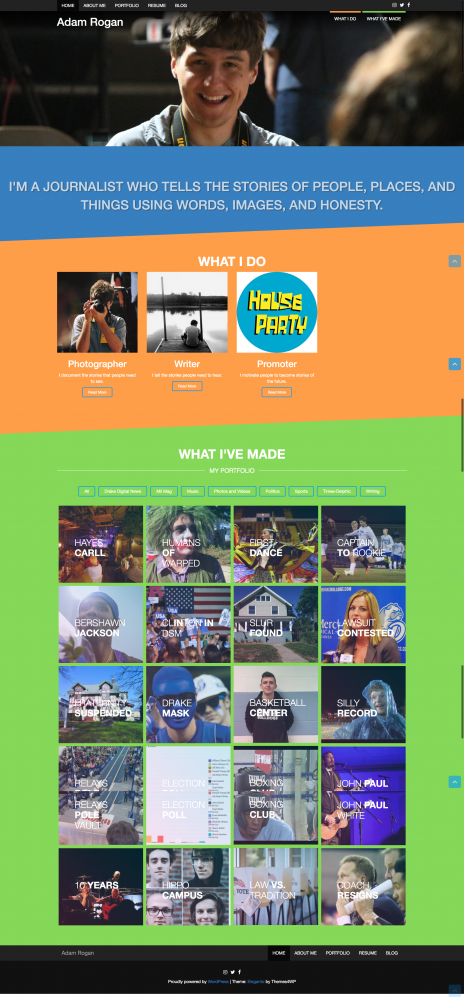 Sydney Schulte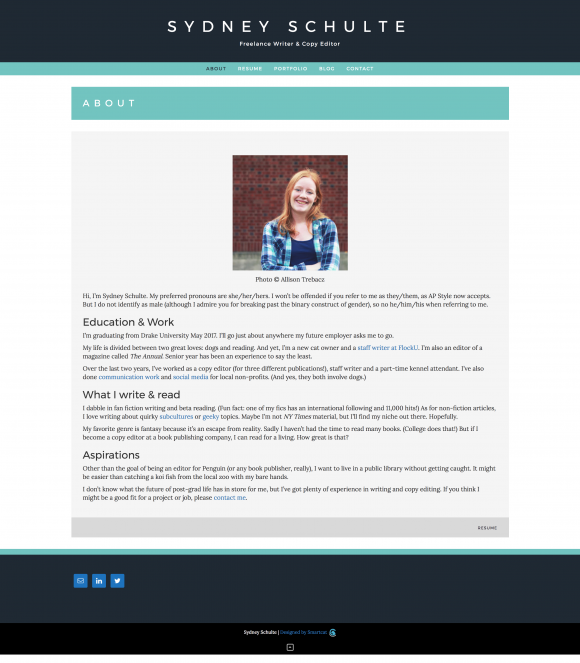 Ann Steenson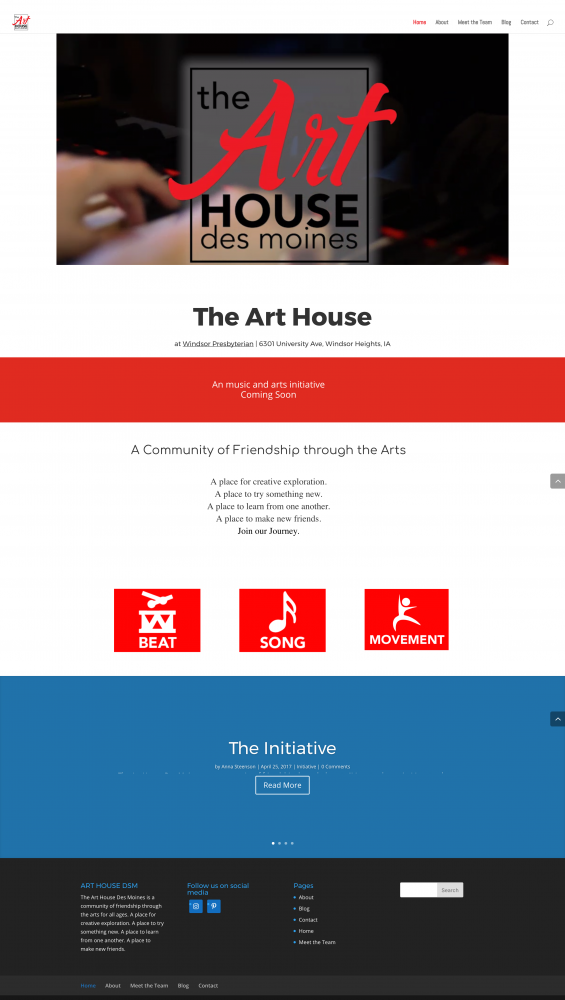 Brooke Vaske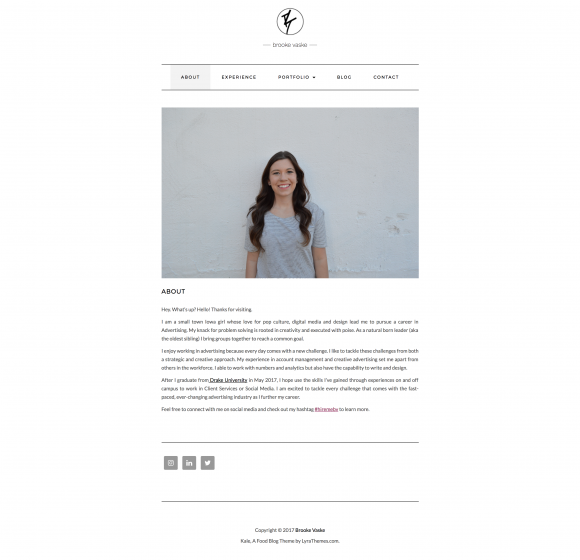 ==========
Are you interested in taking JMC 105 Web Page Design? It's offered during the spring, summer and fall semesters. The class is required for most SJMC students.