Do herbal supplements have health- and performance-enhancing effects?
Associate Prof. David Senchina says it's 'buyer beware' for echinacea, ginseng, and other supplements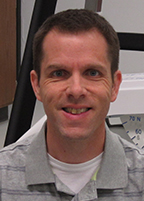 David Senchina, associate professor of biology, recently co-authored a consensus statement on the relationship between exercise, nutrition, and the immune system for the journal Exercise Immunology Review, one of the top journals in the category of sports science.
Senchina's portion of the article discussed the influence of commonly-used herbal supplements, like echinacea and ginseng, on athletes' immune systems. Because herbal supplements are not regulated by the U.S. Food and Drug Administration, marketing claims about the efficacy of those products and the ingredients found therein often lack independent validation.
"It's definitely buyer beware," Senchina said. "Since our knowledge of the health- or performance-enhancing effects of herbal supplements on athletes is poor, people should take a very cautious approach when using herbal supplements for athletic reasons."
Scientific evidence supporting most herbal supplement claims is often missing, weak, or conflicting. This is true for plant supplements claiming to influence the immune system. Among his key findings:
Echinacea supplements may lessen the severity or duration of symptoms of colds, influenza, and other upper respiratory infections; but studies are ambiguous on whether the supplement has a preventative effect.
Ginseng has not been proven to enhance athlete performance, with studies indicating that any performance benefits derived from energy drinks are probably attributable to caffeine or sugars rather than ginseng.
Other supplements discussed in the article include carbohydrate, fat, and protein supplements; vitamins and minerals; and pre- and probiotics.
The full article is available for download at no cost, and an abstract can also be found online.