Drake MBA alumnus Eric Kinman's nonprofit helps Puerto Vallarta residents save money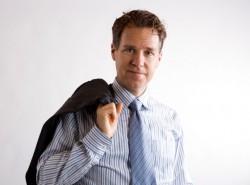 Installing windows in their homes. Buying a second bed, where children can sleep apart from their parents. Paying for basic medical care, or arranging funeral services for a lost loved one.
For those families who live near the city dump in Puerto Vallarta, Mexico, even the most humble of these goals have traditionally been out of reach. Most residents earn their meager wage picking through the trash and selling what they can to merchants.
"Saving for the future is far from their minds," says Eric Kinman, a recent Drake University MBA alumnus. "Saving money means investing in tomorrow when they're thinking about surviving today."
Kinman first visited Puerto Vallarta while on a humanitarian trip in 2010. He returned three times, getting to know some of the individuals and families who lived near the dump. Each time he returned to his home in Des Moines, he wished he could do more than provide fleeting charity work.
"Charity is the easy road," he says. "Development, helping people build something that lasts, is much more difficult."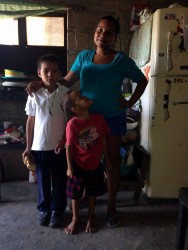 Last year, as the culmination of an independent study course in Drake's MBA program, Kinman created the Solidarity Foundation, a nonprofit organization that helps Puerto Vallarta residents form community savings groups. By pooling their savings using the Foundation's program, members have been able to increase their financial stability—to brace against unexpected expenses—and to afford basic amenities that enhance their quality of life.
Kinman developed the model for the Foundation after months of intense research, guided by Associate Professor of International Business Matthew Mitchell and Drake's then-Global Practitioner in Residence, Kavilash Chawla.
"Eric has all the intangibles that professor or teacher hopes for, in that he's passionate, committed, diligent, and in some ways unjustifiably optimistic," says Mitchell. "He looks at a problem that people have spent their entire lives trying to solve and says, well, why not me? Why not now?"
He looked at many models for poverty alleviation–even going so far as to take a 2,000-mile motorcycle trip to speak with a leading microfinance expert at the University of Victoria in Victoria, Canada. (Mitchell suggested he talk with Professor Joshua Ault–but it was Kinman's idea to do so in person.)
Much of his research, though, was conducted in Mexico. A common microfinance strategy is to give impoverished people small loans to build a business and the training they need to sustain that business. But in a survey of the population around the city dump in Puerto Vallarta, he found that only 20 percent of the residents were interested in starting their own business. Even if they did start a business, average incomes were too low to form a sustainable market for their products or services.
During his survey, he found that the individuals he spoke with had one thing in common: they valued friends, family, and tight-knit community above everything.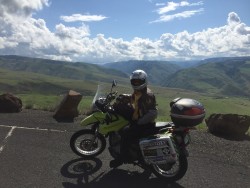 That's when he knew the savings group model had the greatest chance for success. Through the aid of a facilitator—currently, the Foundation's only full-time employees–groups meet weekly , each with 10-25 participants. Each member makes a deposit to the group's savings, or incurs an additional fee to be paid the following week. The investments go into a secure community cash box held by the members. By popular vote, members distribute their savings to one another in the form of loans. The loans are repaid at an interest rate determined by the group. The interest and fees add to the group fund, increasing its value.
Trust is an essential component of the process. So far it's going incredibly well. The first groups finished their 6-month cycle in early April, earning 15-25 percent return on their savings.
"As soon as the groups got together, they started talking about what they wanted to accomplish," Kinman remembers. "One girl said, 'I can see myself driving a car.' They started talking about putting windows on their homes, buying a separate bed for their children. The ability for them to get together as a group and make decisions about how to reach their goals is an incredible development."
Each group also adopted a social project that they will collectively finance, as another way to strengthen bond among group members and aid their community. If all goes according to plan the groups will soon be totally self-sufficient.
So what's next for Kinman and the Solidarity Foundation? The project that has taken Kinman thousands of miles will soon take him to yet another country, as he plans to extend the foundation's reach into Honduras.
Meanwhile, his alma mater is supporting him on the domestic front. In fall 2015, a group of Drake undergraduate students helped him develop a communications plan. This spring, a group of graduate students are conducting a feasibility study for introducing savings groups in the Des Moines area.
Kinman said the flexibility of Drake's MBA program and mentorship of Drake faculty were indispensible in the development of his nonprofit.
Mitchell said such flexibility is a distinguishing component of Drake's MBA. With a lot of passion and a belief in the power of leveraging business for social good, alumni can use that flexibility and faculty mentorship to take them a long way:
"That Eric has the opportunity to create his own course–that we can provide him a framework for pursuing his passion, and to get credit for it–and to provide a little bit of mentorship or guidance… that's pretty cool."