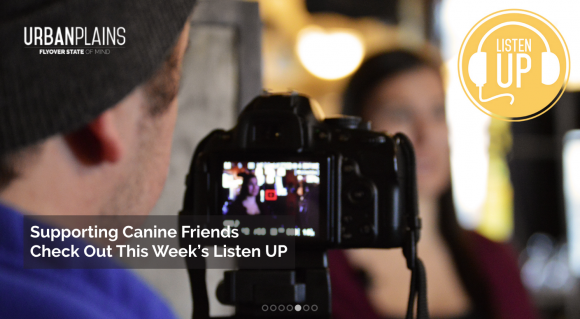 Urban Plains wins BEA "Best of Festival" award
Urban Plains — the 2015 senior capstone website for the SJMC magazine, news and electronic media students — has won the student interactive multimedia "Best of Festival" award at this year's Broadcast Education Association contest.
The BEA Festival of Media Arts is an international refereed exhibition of faculty creative activities and a national showcase for student work. There were 1,500 entries from more than 175 institutions. The awards will be presented at the BEA convention in Las Vegas in April.
Urban Plains was previously named best online magazine by the Association for Education in Journalism and Mass Communication; best online edition at the Iowa College Media Association contest; first place for multimedia story in the Associated Collegiate Press Awards, and has received multiple awards for individual writing, design, photography and video in those contests and in the Telly Awards.
Drake students win advertising awards
Three Drake students took home awards from the local American Advertising Awards dinner this weekend. Congratulations go to Vicki Chai, who won a gold award, and Paityn Langley and Kelsey Rooney, who won silver awards.
In addition, alumni Caleb Bailey won Rookie of the Year honors and Jason Boucher won the Silver Medal award.
2001 grad wins Drake young alumni achievement honor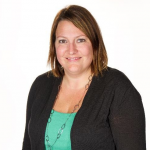 Sara Van Aernum, JO'01, is assistant news director at KHOU-TV in Houston. Previously, she was the executive producer for WJLA Good Morning Washington in Washington, D.C. In 2013, Van Aernum won an Emmy for Best Morning Newscast for ABC7 News at Noon for coverage of the 50th anniversary of Martin Luther King Jr.'s March on Washington in addition to Emmys in 2005, 2009 and 2010. Van Aernum is an active Drake alumna and has allowed many Drake journalism students to shadow her at work. She and the other alumni honorees will be recognized at a ceremony during Drake Relays weekend in April.
March 1 deadline nears for 2016-17 scholarship applications
Stop by the table outside the SJMC dean's office (Mer. 118) to pick up applications for next year's scholarships: the Meredith Corporation Scholarships for magazine media students; the Frank Miller Scholarship for students who exhibit achievement in web-based graphic design, and the Professor Richard Tapscott Reporting Award. The Tapscott Award is named after a late SJMC reporting professor and recognizes student journalism work, done either in class or on the job, that reflects the values Rick tried to instill in his students: curiosity, accuracy, integrity, humanity, public accountability and aggressive reporting. All of these scholarship awards are in addition to any financial aid the student is already receiving.
Runner, documentary filmmaker visits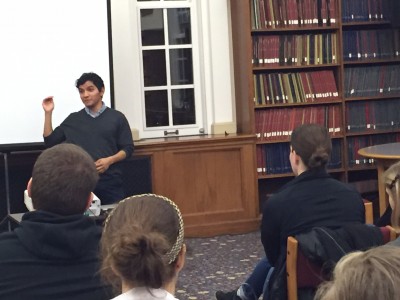 The E.T. Meredith Center for Magazine Studies hosted Carlos Ibarra — producer, writer, actor and runner — for our Visiting Professional Series last Tuesday.
Ibarra and a small team of young filmmakers produced a short documentary series, "Run Carlos Run," about Ibarra's 72-day, 2,942-mile run across the United States and the people he met on his journey.
Ibarra met with journalism and English classes, ran with Drake athletes, and spoke at Cowles Library in an evening lecture.
=======
Get the Drake SJMC Monday Memo sent to your inbox every Monday. Sign up here.