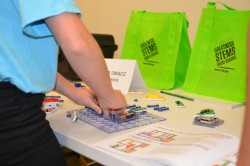 The South Central Iowa STEM hub, housed at Drake University, partnered with DMACC Ankeny to host a STEM festival for students in third through eighth grade.  The event took place Monday night, October 19 at the FFA Enrichment Center on the DMACC Ankeny campus.
There were 181 exhibitors providing a wide range of activities with which students could interact.  From hot air balloons, to DNA, to ecology, to forensic science, there was something for every interest in Science, Technology, Engineering and Math.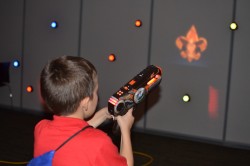 Over 600 guests, a few turtles, a snake and a DMACC bear made for a exceptional evening of learning.  If you were not able to attend this event, join us at the Knapp Center on April 14 from 6-8 p.m.