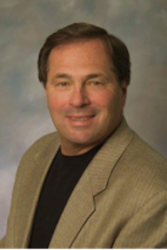 A local surgeon's incisive lecture will kick off a two-year exploration of humanity's complex relationship with death and dying.
Dr. Allen Zagoren, director of the Wound Healing Center at UnityPoint Health, will deliver "How We Die: Evaluation, Reflection, Prescription" at 7 p.m. Thursday, Sept. 17, in Sussman Theater, 2875 University Ave. The free public lecture opens The Comparison Project at Drake University's 2015-2017 series on Death and Dying, which explores theologies and rituals of death from the perspective of more than a dozen religious scholars, medical practitioners, and other individuals from diverse cultural and spiritual backgrounds.
Zagoren will draw on his observations as a physician to take the audience on a journey through humanity's continued confrontation with death. He will discuss western society's attempt to define and depict the dying process, inspect the role that human technology has played in redefining and ultimately confusing the end of life, and project the potential impact of future technology.
Zagoren is a trained general and trauma surgeon who also serves as associate professor of public policy at Drake University and an adjunct professor at Des Moines University. His areas of expertise include health education in health policy and bio-ethics.
The Comparison Project is an experimental effort in religiously diverse philosophy of religion. It is generously supported by the Drake University Center for the Humanities, Humanities Iowa, the Medbury Fund, the Drake University Principal Financial Group Center for Global Citizenship, the Des Moines Area Religious Council, and Cultivating Compassion: The Dr. Richard Deming Foundation, and our special series sponsor for our programming on death and dying, Iles Funeral Homes.
Death and Dying Fall 2015 series includes:
10/8: "Death and Dying in Tibetan Buddhism: Lecture, Ritual, Dance." 7 p.m., Sussman Theater, Olmsted Center, 2875 University Ave.
10/29: "Migration and the Cult of Santa Muerte: Hanging on to Whatever," by Eduardo Gonzalez, research professor at the Monterrey Institute of Technology and Higher Education in Guadalajara, Mexico. 7 p.m., Sussman Theater, Olmsted Center, 2875 University Ave.
11/19: "Christians Encounter Death: Tradition's Ambivalent Legacies," by Lucy Bregman, professor of religion at Temple University. 7 p.m., Sussman Theater, Olmsted Center, 2875 University Ave.
12/3: Community Interfaith Dialogue moderated by Norma Hirsch, assistant professor of osteopathic medicine at Des Moines University. Featuring panelists Sayeed Hussain, pediatrician at West Des Moines Children's Clinic; Pramod Mahajan, associate professor of pharmacology at Drake University; and Joseph Moravec, professor of theology and philosophy at Mercy College of Health Sciences. 7 p.m., Iles Funeral Homes, Dunn's Chapel, 2121 Grand Ave.