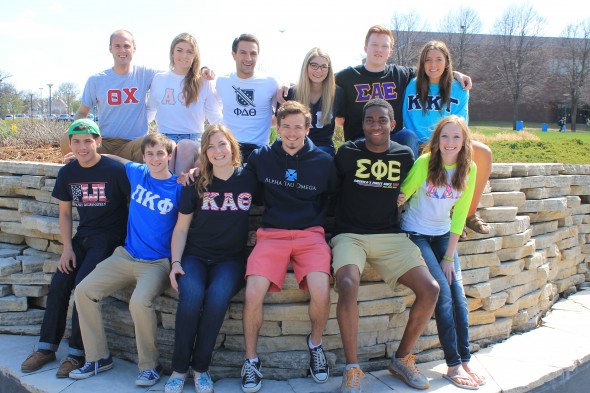 Drake University has been named one of the nation's 50 best colleges and universities for Greek Life.
Best College Reviews, an independent higher education outlet, placed Drake at No. 36 on its list of colleges where Greek Life "participation is high, criminal offenses are low, and current Greeks are satisfied with their experience."
"For 75 years the Greek Life system at Drake University has helped develop strong relationships, leadership, and community leadership," the website wrote.
More than one-third of Drake's undergraduate students participate in Greek Life. Drake is home to 15 social fraternities and sororities; last year, a total of 1,088 students were members.
Greek Life at Drake University is distinguished by remarkable achievements in:
• Scholarship: The average GPA among sorority members was 3.45 and the average for fraternity members was 3.26 during the 2014-15 academic year.
• Service: The Greek community raised more than $90,000 for their philanthropies and performed more than 20,000 hours of community service in the 2014-2015 academic year. 
• Leadership: Fraternity and sorority members challenge one another to be the best they can be. Greek students are involved as RAs (Resident Assistants within the residence halls), Peer Mentor/Academic Consultants, campus orientation leaders, and members of Student Senate, among other leadership areas.
"The statistics of charity, scholarship, involvement, and leadership only begin to tell the story of the men and women who make up Drake's Greek community," said Kerry King, director of fraternity and sorority life. "What I love most about our community are the parts the numbers can't tell—the intangibles. Every day I see our students having meaningful conversations, developing impactful solutions to community issues, and providing loving support to one another, and devoting their endless passion that truly changes the world."