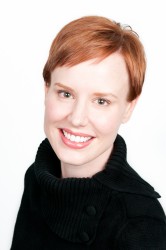 Last summer the Drake Educational Leadership Program hosted the first annual Standards-Based Grading Learning Symposium featuring Dr. Thomas Guskey. For those who were able to attend, we felt it was timely and important in supporting efforts of transition to a standards-based grading approach. As Educational Leadership faculty at Drake University, we are taking the lead by using standards-based grading practices in our graduate courses. View this journal article that Dr. Randy Peters and Dr. Thomas Buckmiller recently published "Our Grades Were Broken: Overcoming Barriers and Challenges to Implementing Standards-Based Grading."
On June 17, the Drake University School of Education will be hosting an Educational Leadership Symposium featuring Dr. Lee Ann Jung. The event will be held at the Iowa Events Center, Hy-Vee Hall, in Des Moines, IA. Anyone is welcome to attend.
The move to standards-based grading poses real challenges as we implement this practice with learners of diverse abilities. In this session, participants will learn about an inclusive grading and intervention-planning model for grading and reporting achievement of exceptional learners. Dr. Jung will demonstrate that this model is fair, meaningful, and legally defensible.
Lee Ann Jung is an Associate Professor and Director of International School Partnerships for the College of Education at the University of Kentucky. She has worked in the field of special education since 1994 in the roles of teacher, administrator, researcher and consultant. Lee Ann's areas of scholarship include standards-based assessment, family support, IEP/IFSP development, and intervention planning.
The event runs from 8:30 a.m. to 3:30 p.m. and the cost is $150. Registration includes breakfast, lunch and a book co-authored by the speaker. Registration deadline is June 10, 2015. Please register at: http://tinyurl.com/k4kk39n
If you have any questions, you may contact Bridgette Arrasmith at 515.271.2054.