Good luck on your final exams and projects. Have a great summer, and to our SJMC graduates: Congratulations and please stay in touch! — The SJMC faculty and staff
Last hurrah of spring 2015
Huge applause for Cole Norum, whose photo illustration for last fall's Drake Magazine won a national Society of Professional Journalists' Mark of Excellence award!
It's not too late . . .
. . . To pick up your Drake SJMC sweatshirt in a tasteful gray. Fundraiser for PRSSA. Buy it for $25 here.
Looking for a job?
In case you haven't heard: We've added another feature to our jobs blog, Drake Media Gigs: "Hire a Drake Student." This will allow students and alumni to connect with potential employers. If you are looking for work and want to be added to the page, please fill out this form.
Class visitors
Four local advertising alums met with the senior capstone class last week to discuss the industry and answer questions.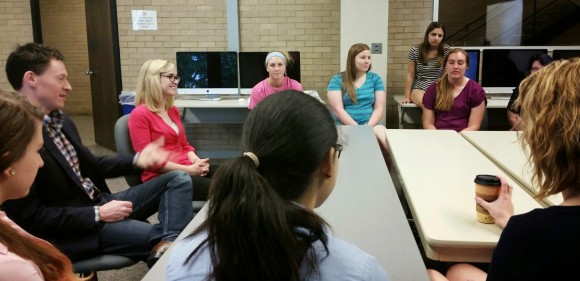 Chad Baker (Meyocks Group) and Nicole Sternhagen (Lutheran Social Services).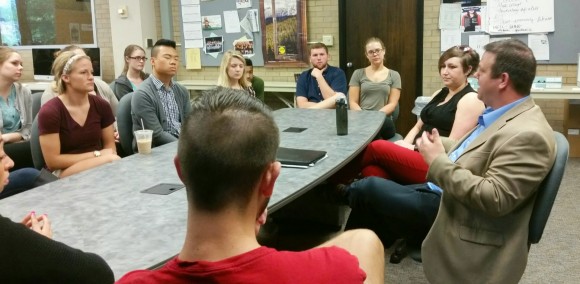 Kate Corman (August Home Publishing) and Jason Boucher (ZLRIgnition).