Welcome back! Here's hoping that everyone's spring break was a restful one, and that the rest of your school year is fun and productive.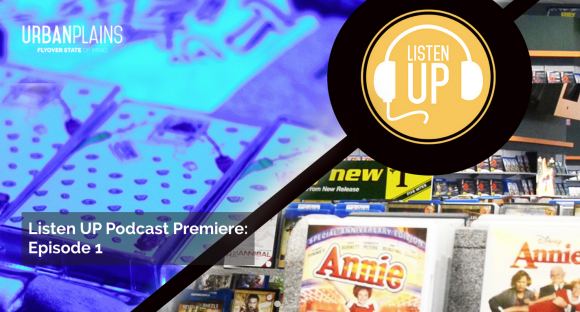 Urban Plains goes live
Urban Plains, the online multimedia senior capstone project of the News-Internet, Magazines, Broadcast News and Radio-TV Producing students, went live before break. Check it out!
We rock!
Mariah Lewis has learned that she has been awarded the Eliot Keller radio scholarship from the Iowa Broadcast News Association. Congrats, Mariah!
Free social media workshops in April
Multimedia professor Chris Snider is offering two workshops in April to help you make sure your social media skills are up-to-date. The first one is a workshop on how to build a social media strategy on April 4. The second is a presentation on how individuals and businesses are using Snapchat.
Both are free for members of the Drake community. Get more info here.
Registration is almost here
If you haven't met yet with your adviser to discuss your summer plans and fall schedule, get on it. Questions? See Carla McCrea in Mer. 119.
Road trip!
PR professors Kelly Bruhn and Jennifer Glover Konfrst, along with SJMC Dean Kathleen Richardson, will join a busload of SJMC students for a networking trip to Chicago on Friday and Saturday. The whirlwind visit will include job-shadowing stops at several media businesses, an alumni reception and a meeting with prospective students.
Student update
Somehow managed both stay alive and not injure myself. #DeathHike pic.twitter.com/OoAtrHk4el

— Austin Cannon (@Cannon_Online) March 21, 2015
Junior Austin Cannon is studying in Cusco, Peru, one of 23 SJMC students overseas this semester. He's explored Incan ruins, volunteered at an orphanage, been badly outgunned on the soccer field, learned he has no career as a cowboy, discovered the joy of salted corn kernels and befriended alpacas. Read his blog; his photos of the Andes alone are worth it.
Alumni update
After 10 amazing years today is my last day at @webershandwick, as I'm headed to a new adventure at @space150. So bittersweet. #wsswansong

— Greg Swan (@gregswan) March 6, 2015
Greg Swan, an industry leader in digital marketing and public relations, has moved from Weber Shandwick to digital agency space150. Both firms are in Minneapolis. Swan will be vice president for public relations and emerging media.
International journalist, novelist to speak
Ana Menéndez, an international journalist and novelist, will speak on the life of the writer in the digital age Thursday at 7 p.m., Cowles Library Reading Room. More details here.