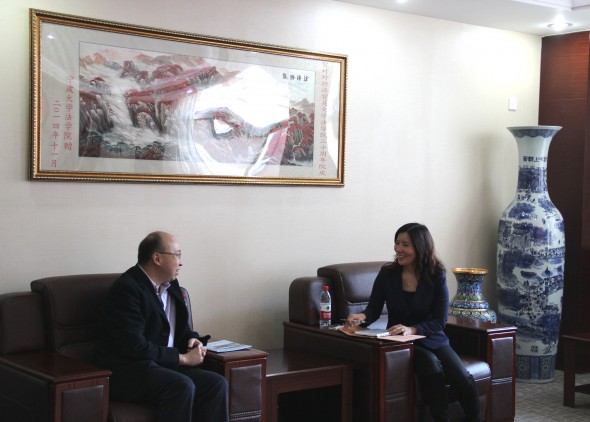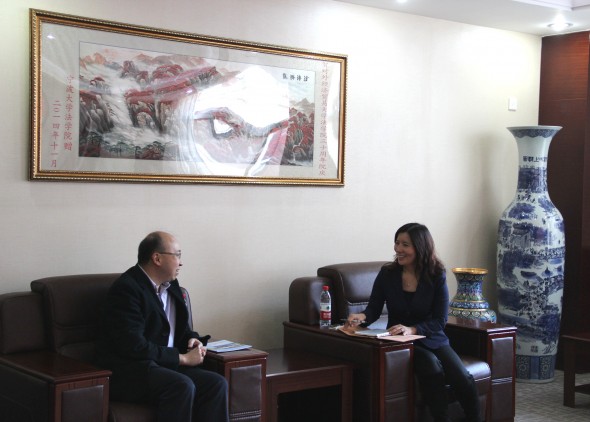 Peter K. Yu, Kern Family Chair in Intellectual Property Law and the director of the Intellectual Property Law Center at Drake University Law School, recently delivered a presentation on intellectual property law reform in the Finnish Ambassador's Residence in Beijing, China. The December 17 event was organized by the Finnish embassy for the business community.
Earlier in the week, he participated in the Legal Transplant for Creativity and Innovation Conference, a major research project co-funded by the Academy of Finland and the Chinese Academy of Social Science. The book collecting papers presented at the conference is forthcoming from Yu's Intellectual Property and Global Development Series, a book series published by Edward Elgar Publishing. Yu will also contribute a book chapter entitled "The Transplant of Intellectual Property Laws in China."
While in Beijing, Yu visited the School of Law at the University of International Business and Economics (UIBE), a partner institution with which Drake University Law School has recently signed a cooperation agreement. He lectured to the faculty and students on the latest copyright law developments from around the world. He also met with school officials to discuss further collaboration between UIBE and the Drake Intellectual Property Law Center.
In addition, Yu delivered a public lecture on "Around the Copyright World in 60 Minutes" at Renmin University of China Law School. Renmin University, which means "People's University" in Chinese, has a leading, and one of the oldest, intellectual property law programs in the country.
The prior week, Yu delivered the closing lecture at the inaugural Winter Camp for Intellectual Property and Knowledge Management at Xiamen University School of Law. His lecture focused on China's role in setting international intellectual property norms. He also offered an address as a guest of honor at the camp's closing ceremony.
About Peter Yu and the Intellectual Property Law Center
Born and raised in Hong Kong, Yu is one of the world's foremost experts in intellectual property law in China. He chairs the Committee on International Intellectual Property of the American Branch of the International Law Association. He also serves as the general editor of the peer-edited WIPO Journal, published by the UN World Intellectual Property Organization.
An award-winning teacher, Yu is the author or editor of six books and more than 100 law review articles and book chapters. According to a recent peer study on legal citation, he is #11 among the most cited intellectual property law scholars in the United States. His scholarly publications have appeared in ten languages.
Under his leadership, the Drake Intellectual Property Law Center has served as a leading international hub for research and education in the intellectual property field. For six years in a row, peer surveys conducted by U.S. News and World Report have ranked the Drake Intellectual Property Law Center among the top 25 intellectual property law programs in the United States.