Information sessions on new SJMC curriculum
For the past few years, the SJMC faculty have been evaluating and revamping all aspects of our curriculum — from the core curriculum to the majors — to ensure that our students are learning what they need to be successful and leaders in their professions:
The Public Relations curriculum was retooled in 2013 and a new Advertising curriculum became effective this fall.
The number of required JMC and Arts & Sciences credits have been changed by our accreditors to allow us more flexibility.
Starting in fall 2015, the SJMC core curriculum will be updated to include new classes in financial literacy and emerging media.
Also next fall, we will launch a new interdisciplinary major in Strategic Political Communication, and redesigned majors in Magazine Media, Digital Media Production and News.
Current students can complete the program of study that they began when they enrolled in SJMC. However, if they would like to change to the new curriculum, they can choose to do that. Students will work with their advisers and with dean's assistant Carla McCrea to determine the course of study that works best for them.
Information sessions about the new curriculum will be held Thursday, Nov. 20, 5-6 p.m., and Sunday, Nov. 23, 2-3 p.m., both in Mer. 106.  Carla and Dean Kathleen Richardson will be available to walk through the new curriculum and to answer any questions you may have.
Rescheduled: Professional photos
Put on your professional best and have a "head shot" taken to complete your job-hunting "brand." Photos will be taken in the basement TV studio on Monday, Nov. 17, and Wednesday, Nov. 19, from noon to 2 p.m. 
SJMC out and about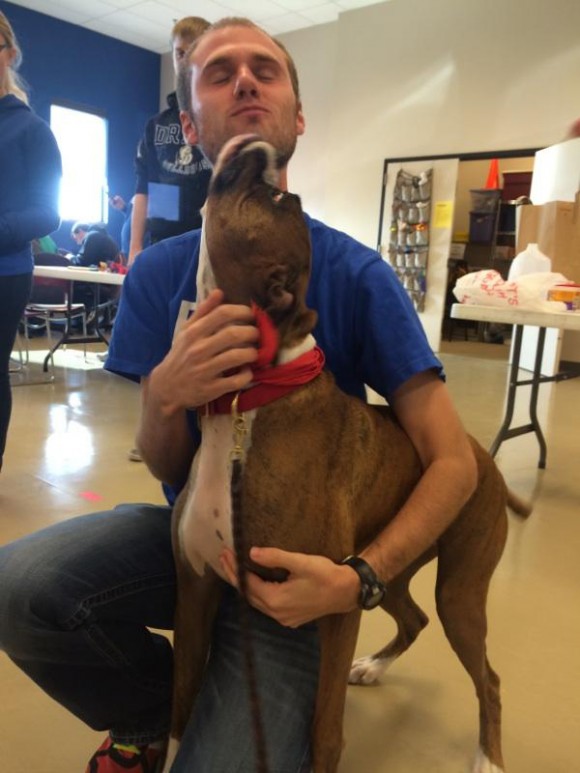 Public relations students and faculty celebrated their recent international CEPR accreditation last week with one of their former community clients: The Animal Rescue League of Iowa. The SJMC ambassadors created toys and treats for homeless pets. …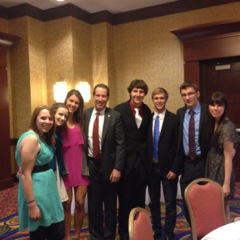 A group of SJMC students joined Drake President David Maxwell and SJMC Dean Kathleen Richardson at the annual fund-raising dinner for the Des Moines Public Library. Their table was donated to the SJMC by Michael Gartner, owner of the alternative newspaper Cityview and the Iowa Cubs and former editor of the Des Moines Register. Drake alum and best-selling author Bill Bryson was guest speaker at the event.
Alumni corner
Sarah Reinwald "Rhino" Guldalian, a 2003 SJMC grad, reports that she is teaming up with other Drake journalism and fine arts alums on a new media business venture based in St. Louis. Sarah, her brother Jordan Reinwald (2001), husband Justin Guldalian (2005), Autumn Moore (2012) and Alex Hammond (2004) are launching Rhino Hyde Productions, a full-service marketing and communications company: rhinohydeproductions.com.