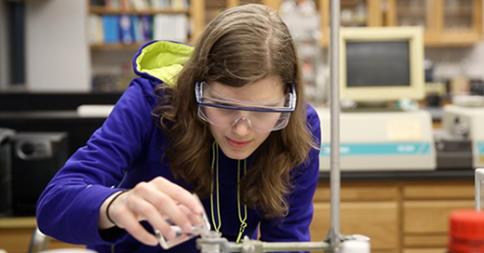 For the fifth consecutive year, Drake University has maintained its overall ranking as third among Midwest master's universities in the U.S. News Best Colleges 2015 rankings released today by U.S. News & World Report magazine.
Only 11 of the nation's 620 master's institutions had a higher peer-generated ranking for academic quality.
"As prospective students and families use rankings in different ways in their college search, we trust what they learn about Drake is that we deliver on the promise of our mission as evidenced by the some of the data that contribute to the rankings (graduation and retention, financial resources, selectivity)," said Drake University President David Maxwell. "And as they move beyond rankings to taking a closer look at Drake, they will see the ways in which the Drake experience prepares them for meaningful personal lives, professional accomplishment and responsible global citizenship."
In the U.S. News component rankings, the University improved in the areas of faculty and financial resources. Drake moved from ninth to sixth in the Midwest in faculty resources, and 22nd to 15th in the Midwest in financial resources.
"This year's rankings are a testament to Drake's continual and consistent position of excellence across diverse fields of study," says Drake University Provost Deneese Jones. "The value of a Drake education goes far beyond its economic value to our graduates' demonstrated ability to understand problems, generate solutions, and communicate those solutions to others."
Drake University appeared on additional lists, including first in the region for "Best Colleges for Veterans," and 13th in the region for "Great Schools at Great Prices."