Laura Vollmer, 2015 Pharm.D. candidate at Drake University, is the winner of the Parata-Pharmacy Times Next Generation Future Pharmacist Award, as announced during the awards ceremony held in Boston on August 24, 2014. Since the Next Generation awards began in 2010, Drake has had an impressive record with finalists in the Future Pharmacist category four of the past five years. However, Vollmer is the first to win the award. As part of her award, Vollmer was profiled in the August 2014 issue of Pharmacy Times and on www.pharmacytimes.com.
Established through a partnership of Parata Systems and Pharmacy Times, the Next-Generation Pharmacist recognition program honors pharmacists, technicians, student pharmacists, and industry advocates who are defining the future of the industry. The 2014 Next-Generation Pharmacist nominations were received across 10 award categories, and an independent panel of judges, chaired by the Pharmacy Times editor-in-chief, reviewed all entries. Three finalists in each category were selected from a pool of more than 500 applicants.
Laura Vollmer has served as a public policy and legislative intern for Iowa State Rep. John Forbes. She has also worked as the executive association management intern for the Iowa Pharmacy Association (IPA), and was an executive community intern with Target Pharmacy.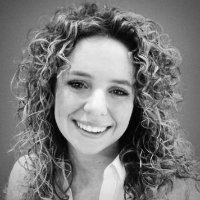 "My Drake experience has provided me innumerable opportunities to grow professionally and personally," says Vollmer. "I have had several unique internships that have provided me the opportunity to apply theory to practice, and I've gained confidence along the way."
In addition to her internships, Vollmer has held several leadership roles on campus, including serving as president of Drake's chapter of the American Society for Health-Systems Pharmacists (ASHP), residence hall director for Herriott Hall, a member of Phi Delta Chi pharmacy fraternity, and a representative of her class to the college's student government. Laura was also the IPA Jerry M. Karbeling Award recipient, an award that recognizes leadership and political advocacy.
For more information, contact Renae Chesnut at renae.chesnut@drake.edu or 515-271-3018.