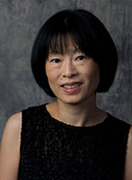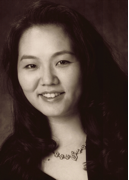 Rika Uchida, associate professor of piano and theory at Drake University, will give a faculty recital with guest artist Misook Yun, soprano and professor of voice at Youngstown State University, on Friday, Sept. 5 at 7:30 p.m. at Drake University. The recital will take place in Sheslow Auditorium, 2507 University Ave and is free and open to the public.
The program will feature the following pieces:
• Vocalise and Ne poi, krasavitsa, pri mne (Oh, never sing to me again) by Rachmaninoff
• Banalités by Poulenc
• Canciones clásicas españolas by Obradors
• "Obéisson quand leur voix appelle" from Manon by Massenet
• Písně Rusalky O Měsíčku (Rusalka Song to the Moon) from Rusalka by Dvořák
• "Tu, tu, tu" from Madama Butterfly by Puccini
Praised as a singer of "exquisite clarity" and "virtuosity," Yun has performed in Italy, Austria, South Korea, and the across the United States. An accomplished operatic performer, Yun has appeared in the roles of Mimi, Musetta, Cio Cio San, Tosca, Nedda, Santuzza, Micaela, Adina, High Priestess, Violetta, Suzel, and Genevieve.
Uchida specializes in music written in the early 20th century, especially solo piano music by Claude Debussy. She has performed the lecture-recital: Music of Claude Debussy: from Romantic to Modern Sound and given piano master classes in Japan, China, Malaysia, and across the Unites States.
Uchida and Yun will also be performing on Wednesday, Sept. 3 at 7 p.m. at Leckburg Hall, Simpson College, and Sunday, Sept. 7 at 2 p.m. at Sebring-Lewis Hall, Grinnell College.
For more information about the performances, please contact Rika Uchida at 515-271-2823 or rika.uchida@drake.edu.